Audrey Hepburn Stars in July's Summer Film Series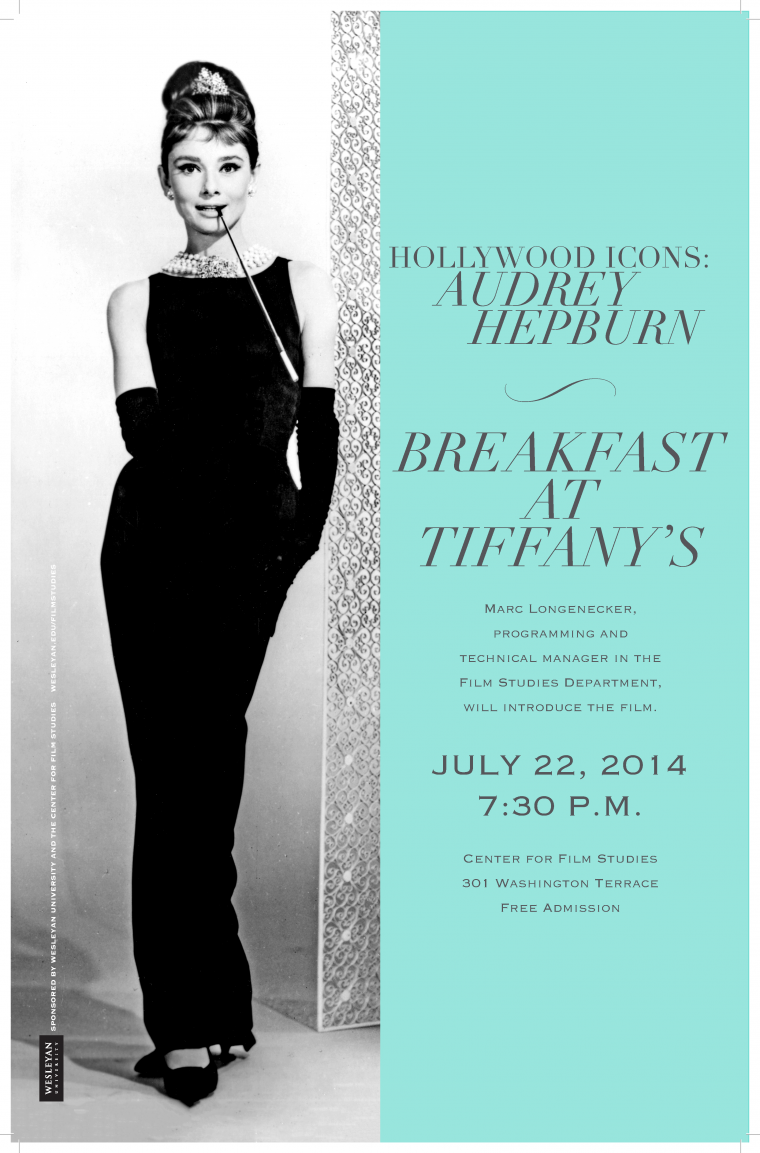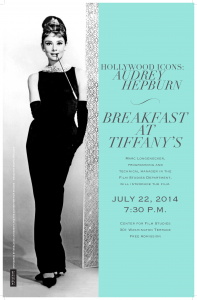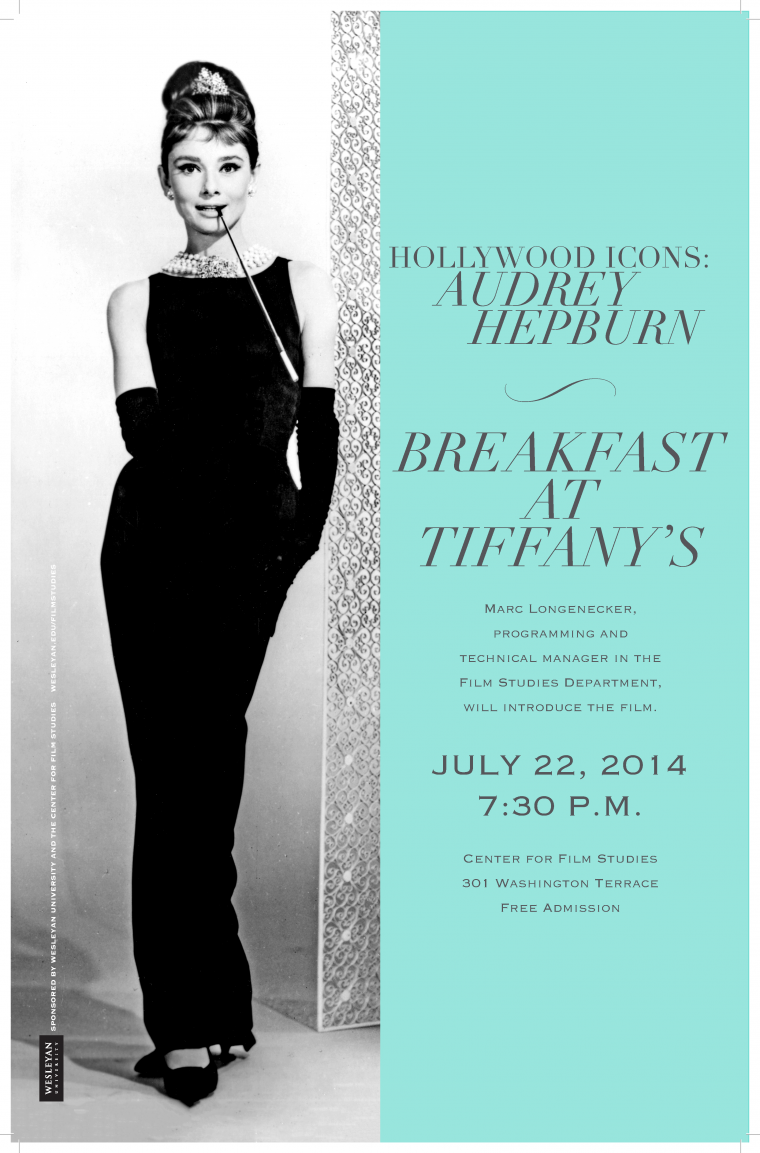 "Hollywood Icons: Audrey Hepburn" is the theme of Wesleyan's Summer Film Series, sponsored by the College of Film and the Moving Image (CFILM). All four films, featuring Oscar-award winning actress Audrey Hepburn (1929-1993), take place at 7:30 p.m. on Tuesdays in July.
Doors will open at 6:30 p.m. for the accompanying "Posters From the Collection" exhibition in the Rick Nicita Gallery.
All films will begin with an introduction by Marc Longenecker, CFILM programming and technical director.
All films are open to the public and are free of charge.
The films include:
Roman Holiday on July 8;
Sabrina on July 15;
Breakfast at Tiffany's on July 22;
And Funny Face on July 29.
See the Summer Film Series website for more information and additional poster images.