Bloom's Novel Lucky Us on Success, Luck, Big Dreams, Scandals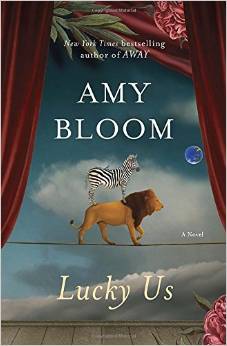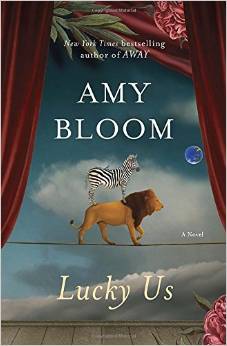 Amy Bloom, the Distinguished University Writer-in-Residence and director of the Shapiro Center for Creative Writing, is the author of a novel, Lucky Us, published in July 2014 by Random House.
Disappointed by their families, Iris, a hopeful star and Eva the sidekick, journey through 1940s America in search of fame and fortune. Iris's ambitions take the pair across the America of Reinvention in a stolen station wagon, from small-town Ohio to an unexpected and sensuous Hollywood, and to the jazz clubs and golden mansions of Long Island.
With their friends in high and low places, Iris and Eva stumble and shine though a landscape of big dreams, scandals, betrayals, and war. Lucky Us is a resonant novel about success and failure, good luck and bad, the creation of a family, and the pleasures and inevitable perils of family life, conventional and otherwise.
In celebration of her book release, Bloom will be speaking Sept. 2 at the Society Club in London, and Sept. 3 at Shakespeare and Company in Paris.
Bloom's stories have appeared in Best American Short Stories, Prize Stories: The O. Henry Awards, and numerous anthologies here and abroad. She has written for The New Yorker, Thee New York Times Magazine, The Atlantic Monthly, Vogue, Slate and Salon, among many other publications, and has won a National Magazine Award.