First-Year Students Move In on Arrival Day (with photo gallery)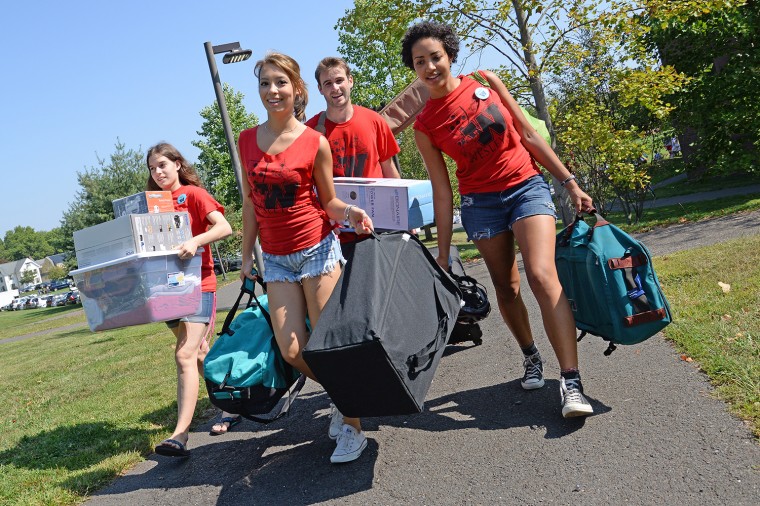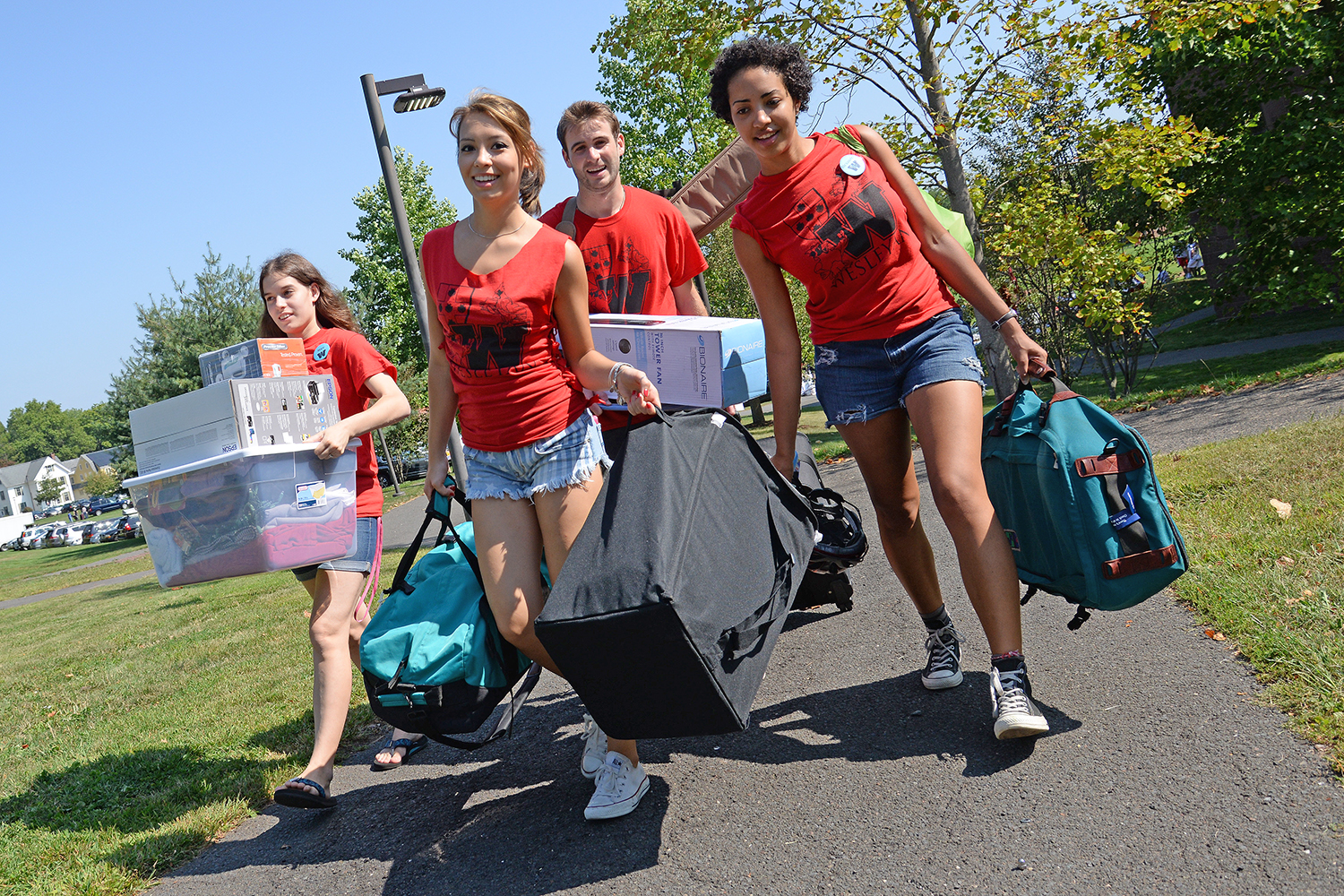 A mini fridge, mirror, bed linens, navy blue rug, a N.Y. Yankees decorative sign, storage tubs, a closet-full of clothes. And don't forget the guitar.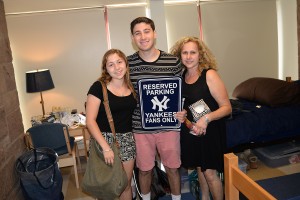 "What didn't I bring with me?" said Aaron Stagoff-Belfort '18 as he unloaded and unpacked his bounty of belongings into his 113 Butts C residence Wednesday morning. "I have it all. But I only brought a couple books because I heard that [in college] you have no time to read them."
Stagoff-Belfort, who hails from Montclair, N.J. is one of 757 members of the Class of 2018 who settled into their new home-away-from-home on Arrival Day, Aug. 27. Stagoff-Belfort received help from his parents, Cindy Stagoff and Bob Belfort, and sister Claudia Stagoff-Belfort.
Stagoff-Belfort is interested in Wesleyan's economics and government programs and looks forward to exploring the music scene on campus.
"I'm super excited to be here," he said. "Wesleyan is going to be a great experience."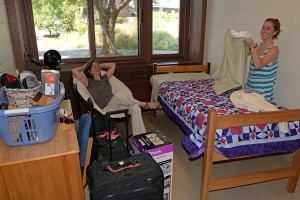 Alina Whatley '18 of Orinda, Calif. flew to Connecticut on Aug. 25 with her mother, Danusia Zaroda. The mother-daughter duo unpacked three over-stuffed suitcases and a blanket, hand-quilted by Alina's grandmother.
Whatley also unpacked boots and a down jacket in anticipation of the New England winter. Then they headed to a local home furnishings store with a 20 percent off coupon. "We bought out the entire store and helped end the recent recession," Zaroda said.
Over in Bennet Hall, Joseph Kim of Clairmont, N.J. unloaded his belongings with help from his mother, Jae; sister Michelle; and father, Kwan. Joseph plans to study biology and chose Wesleyan for its strong academic reputation.
"I think I have everything I need," he said. "I have my laptop, printer, guitar. All my clothes. And seven pairs of shoes."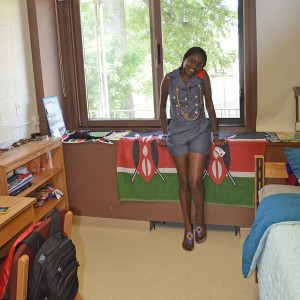 Claudia Kahindi '18 traveled more than 7,000 miles from her home in Kilifi, Kenya to her new West College dorm room. Kahindi is a Kenya Scholar-Athlete Project Scholar and plans to participate in intramural basketball at Wesleyan. She decorated her room in African flags, jewelry, a elephant khanga and shells from a popular beach in Kenya.
In contrast, Courtney Robinson '18 traveled only 20 miles to Wesleyan's Bennet Hall from her home in West Hartford. Her parents, David and Jane, are both Wesleyan alumni from the Class of 1987 and helped their daughter unpack.
"I woke up at 8:15 and sorted through some photos. I packed a few more things and came to campus," Robinson said.
The Class of 2018 is 45 percent men and 55 percent women. Thirteen percent come from outside the U.S., including both international students and U.S. citizens raised abroad. They come from 30 different countries outside the United States, with home countries as far flung as Ukraine, Guatemala, Palestine, Egypt and Malaysia. There is also an increase in representation from students who live in the U.S. South and Midwest. Learn more about the Class of 2018 here.
View more photos of Arrival Day activity below: (Photos by Olivia Drake, John Van Vlack and Harry Jiang)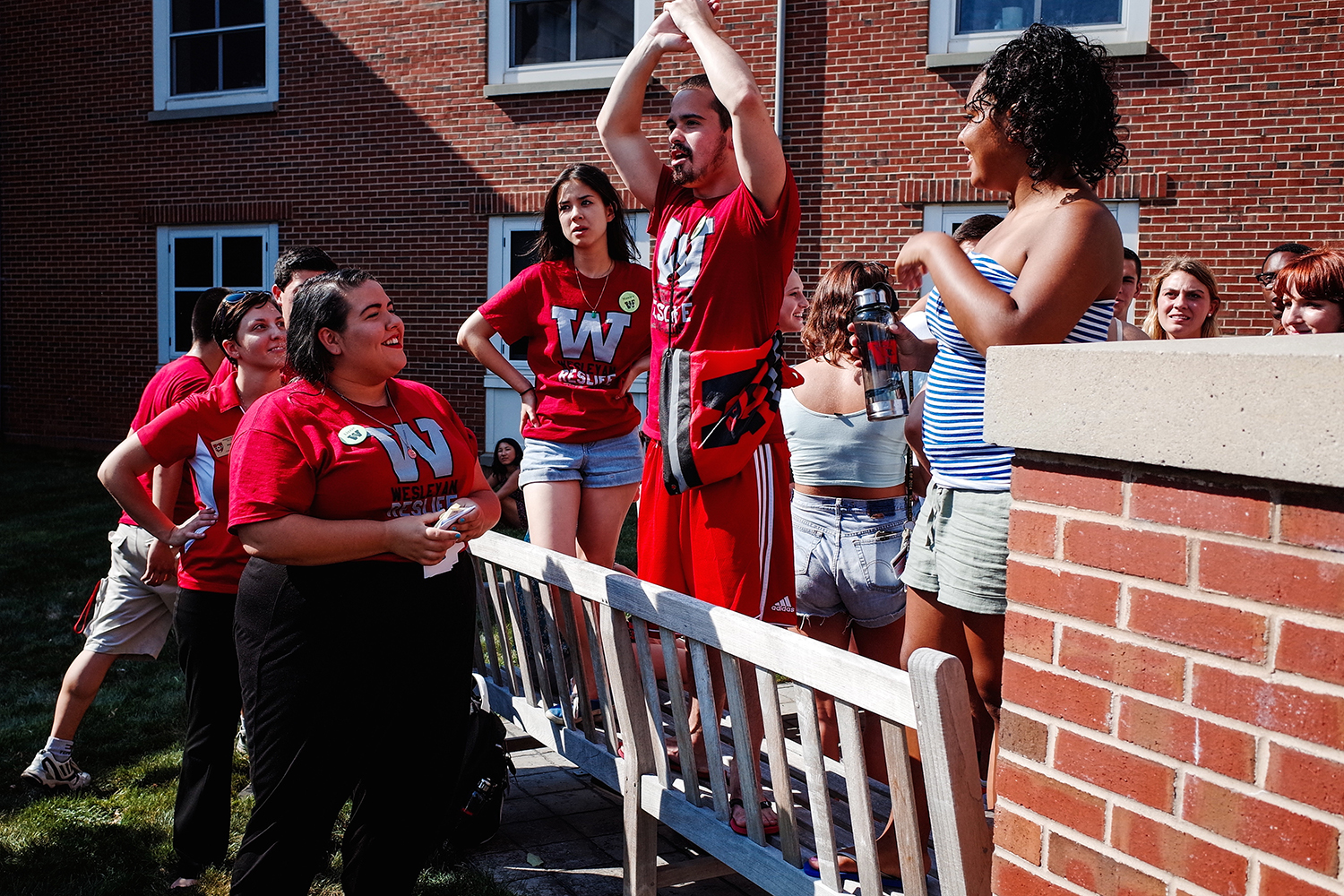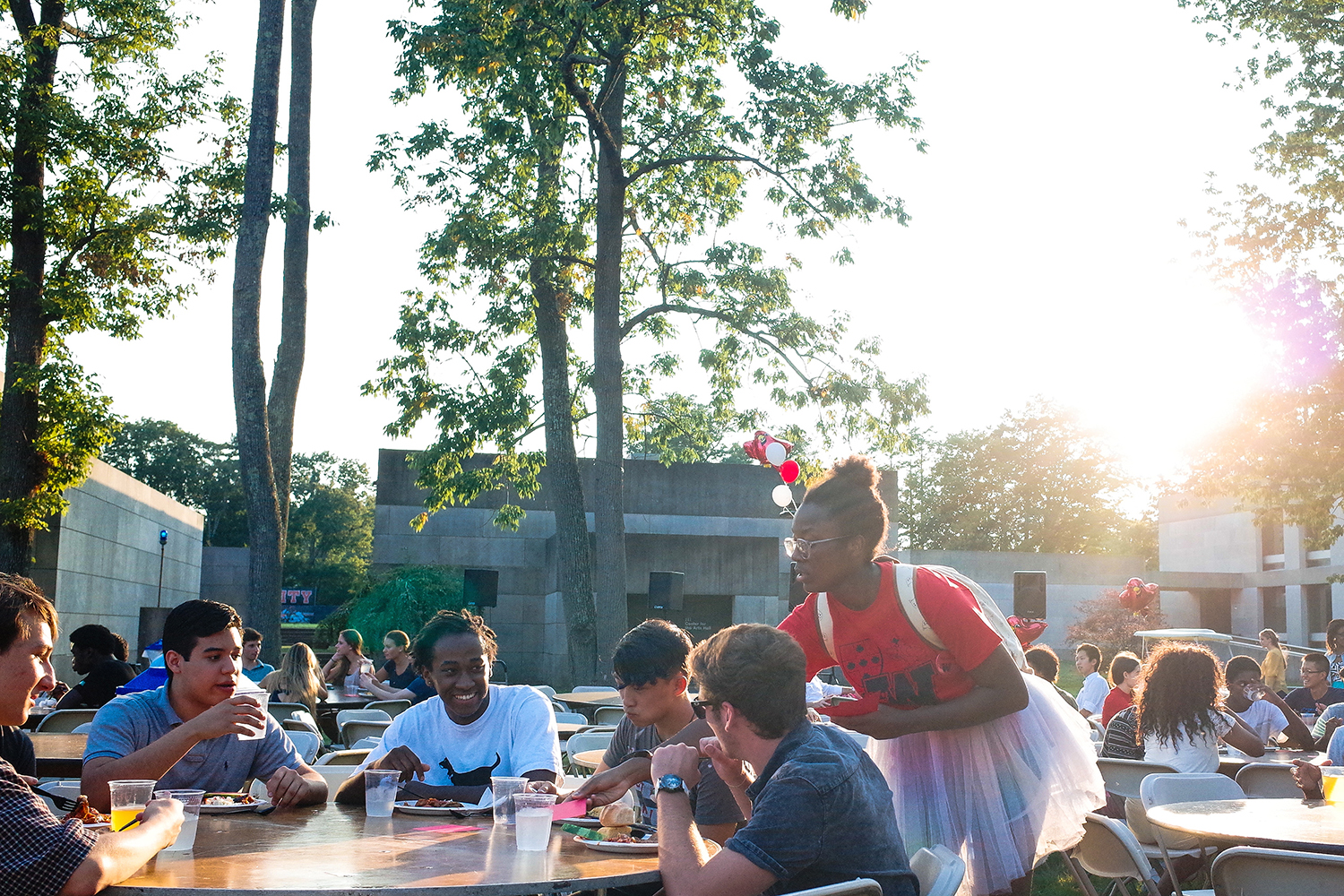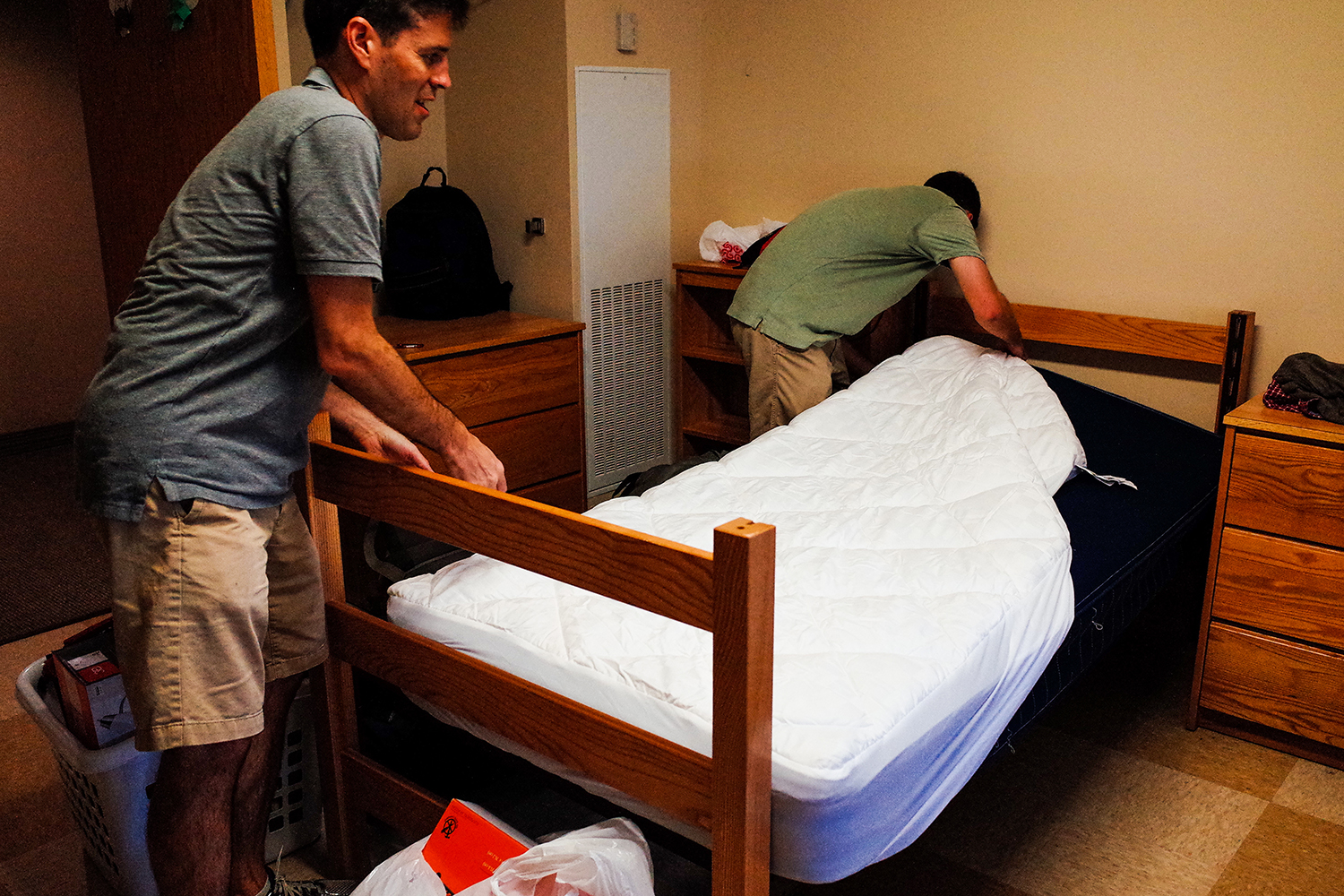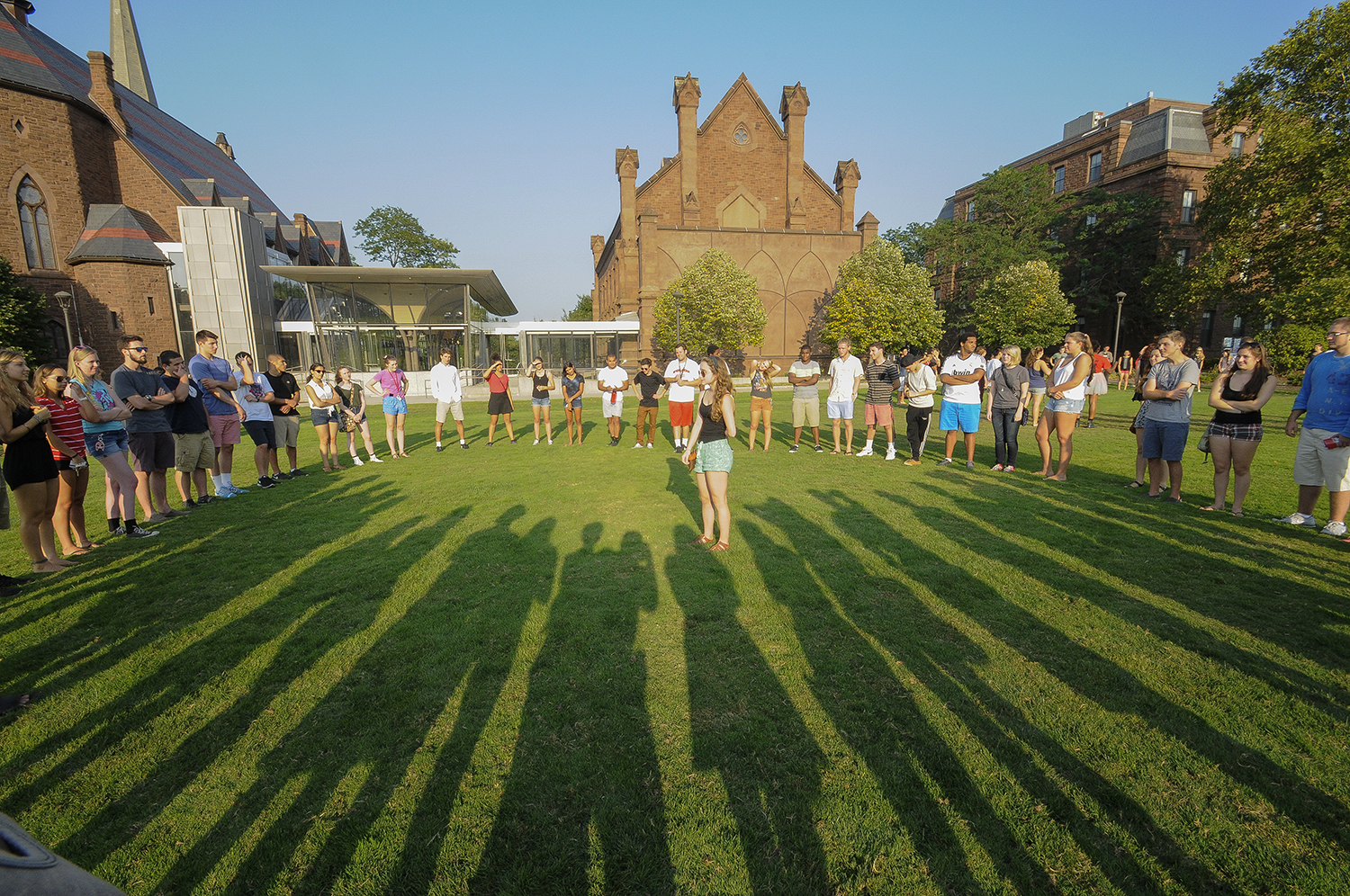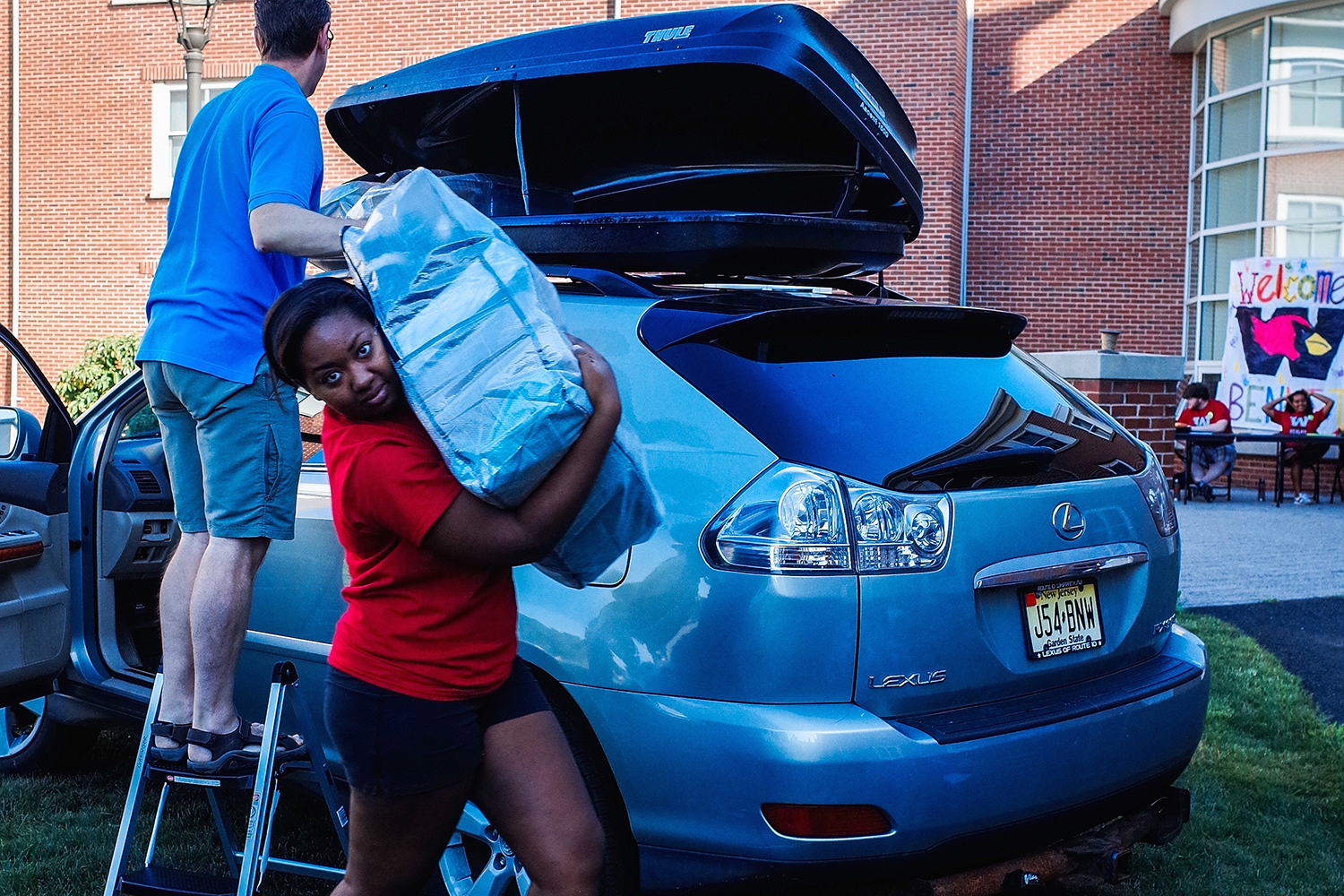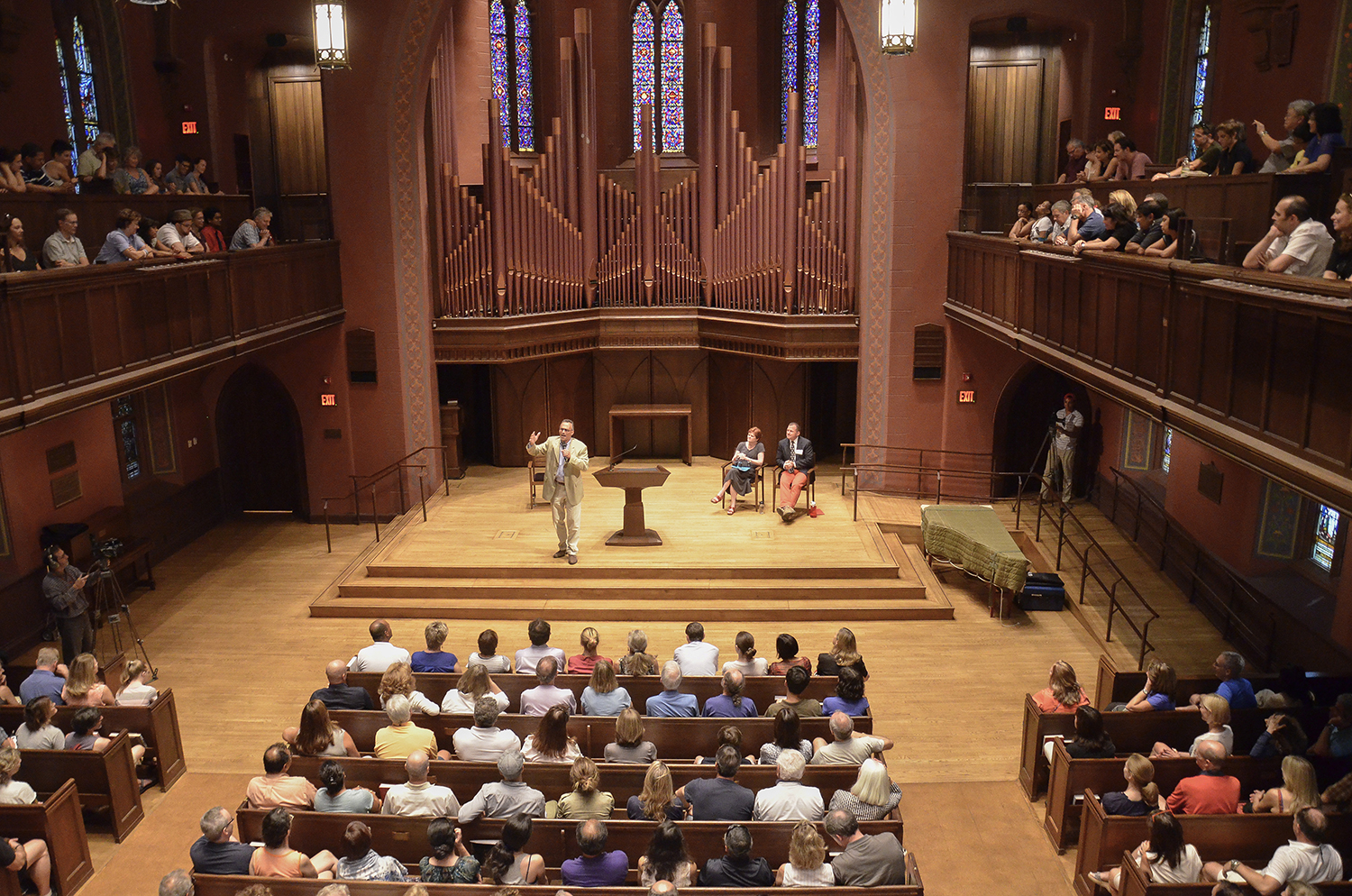 Watch the 2014 Arrival Day video below:
[youtube width="900″ height="600″]http://youtu.be/QIt2t5UvuJM?list=UUxYjyka74gKQqR_tJz8jB-A[/youtube]