Fowler, Baum, Students Present Paper at Political Science Association Meeting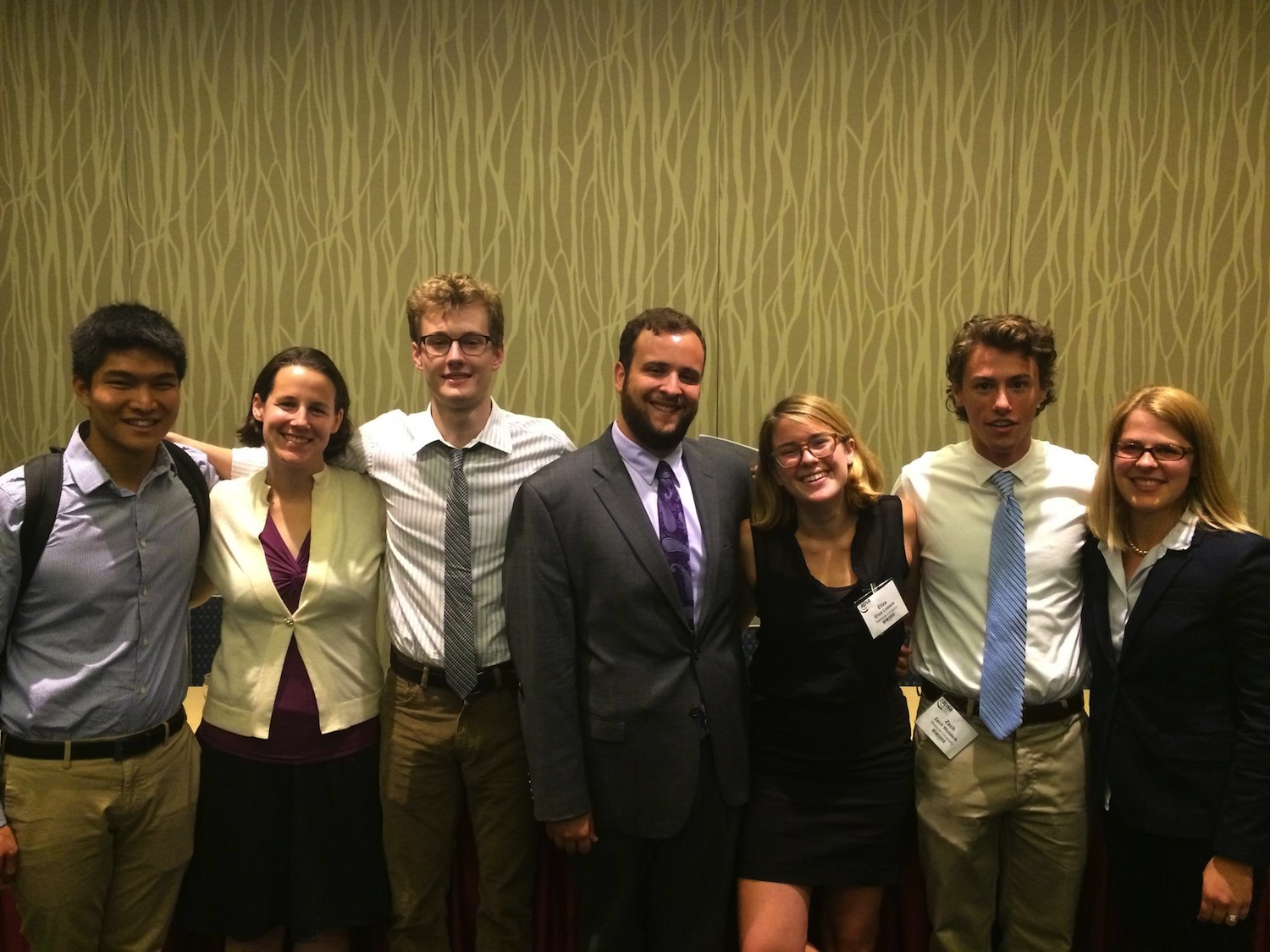 Assistant Professor of Government Erika Franklin Fowler, Project Manager in the Government Department Laura Baum, and four students presented a paper titled, "A Messenger Like Me: The Effect of Ordinary Spokespeople in Campaign Advertising" at the 2014 annual meeting of the American Political Science Association Conference, Aug. 30 in Washington, D.C.
The student authors are P. Marshal Lawler '16, Michael Linden '15, Eliza Loomis '15 and Zachary Wulderk '15.
The paper considers the effects of using non-elite spokespeople (ie. "the everyman") in political advertising. The authors draw upon the Wesleyan Media Project's vast database of political advertising, as well as original coding on almost 300 ads, and a new large-scale survey data set assessing the effectiveness and credibility of 2012 campaign ads. They found that using ordinary spokespeople is a common tactic, particularly in negative campaign advertising, and that their use is associated with higher credibility scores than ads without them, even after controlling for partisanship and political sophistication.
The paper grew out of a fall 2013 pilot course at Wesleyan, GOVT 378 Advanced Topics in Media Analysis. Read the full paper online here.