East Asia's Religion, Folkore Shared at New Student-Curated CEAS Exhibit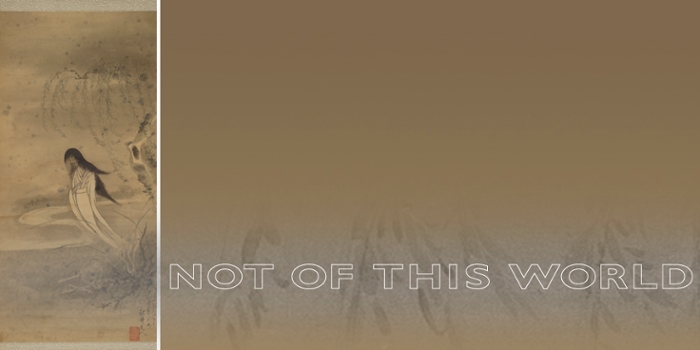 Uncover the hidden stories of East Asia's religion and folklore at a new exhibit, "Not of This World," at the College of East Asian Studies' gallery. To inaugurate the new College of East Asian Studies, students curated this exhibition of the most compelling artworks from the college's collection.
"Not Out of This World" is on display Sept. 10-Dec. 5 and features aesthetically pleasing pieces that reveal spiritual worlds filled with love, betrayal and faith.  A ghost woman who searches for her husband, an immortal trapped in a peasant's body, and a wheel that spins prayers are examples of the East Asian artwork displayed that weave the supernatural with mystical elements.
The gallery is open noon to 4 p.m. Tuesday through Sunday and closed on Mondays. The gallery will be closed Oct. 18-21 and Nov. 25-Dec. 2. For more information call 860-685-2330.
Photos of the show's opening are below: (Photos by Dat Vu '16)