Record Support for Students on Giving Tuesday 2014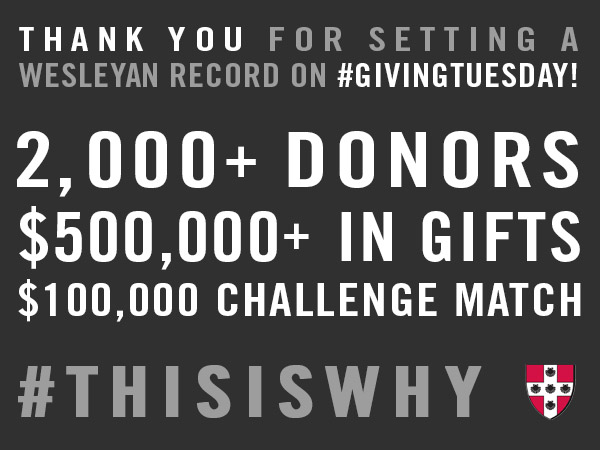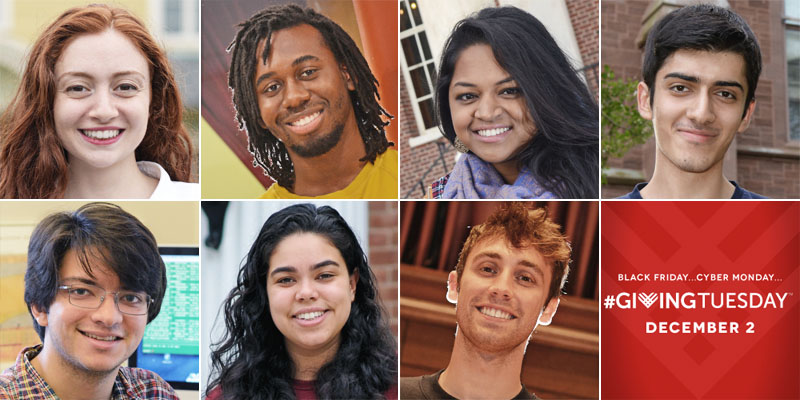 #THISISWHY
On Giving Tuesday, Dec. 2, the Wesleyan community joined together in an unprecedented show of support for students. More than 2,000 Cardinals made gifts totaling more than $500,000 — far exceeding the original goal of 1,000 gifts for the day — and setting a record for the largest number of gifts Wesleyan has ever received in one day.
The university thanks all the members of our community who made gifts, the hundreds of volunteers who gave their time and passion, and Catherine Klema P'13 and David Resnick '81, P'13 who provided an inspirational challenge: when Wesleyan reached its goal of 1,000 gifts on Giving Tuesday, they donated an additional $100,000 ($25,000 per year for four years) to fund an incoming frosh in the Class of 2019.
This was Wesleyan's second year participating in Giving Tuesday, which encourages people around the world to kick off the holiday season with gifts of money, service or time to their favorite causes. In 2013, on Wesleyan's first Giving Tuesday, 292 individuals contributed $54,135.76. Giving Tuesday was established by the 92nd Street Y in New York as a national day of philanthropy, in counterpoint to the retail industry's Black Friday and Cyber Monday.