History Faculty Participate in American Historical Association Meeting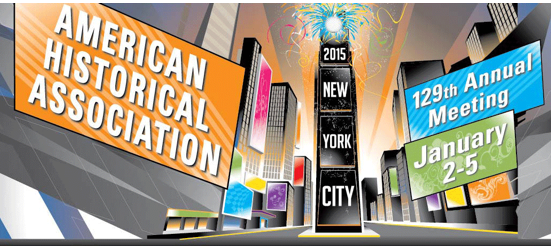 Four faculty from the History Department participated in the American Historical Association Meeting in New York City Jan. 2-5. The topic was "History and Other Disciplines."
Professor of History Ethan Kleinberg presented "Just the Facts: The Fantasy of a Historical Science." Kleinberg also is the director of the Center for the Humanities, professor of letters and executive editor of History and Theory.
Assistant Professor of History Victoria Smolkin-Rothrock spoke on "From a Society Free of Religion to Freedom of Conscience: How Toleration Emerged from within Totalitarianism." She also is assistant professor of Russian, Eastern European and Eurasian studies and tutor in the College of Social Studies.
Professor of History Magda Teter spoke on roundtable panel on "Jewish History/General History: Rethinking the Divide." Teter also is the Jeremy Zwelling Professor of Jewish Studies, professor of medieval studies and chair of the History Department.
Associate Professor of History Jennifer Tucker was a commentator on a panel titled "The Photographic Event," which reexamined the question of an "event" by looking at various visual technologies and texts, whether sketches, paintings or films. Tucker also is associate professor of environmental studies, associate professor of feminist, gender and sexuality studies, associate professor of science in society and a faculty fellow in the College of the Environment.