Miranda '02, Tatum '75, Price to be Honorary Degree Recipients at Wesleyan's 183rd Commencement

Wesleyan will honor three remarkable leaders in their fields with honorary degrees at the university's 183rd Commencement on May 24, 2015. Lin-Manuel Miranda '02, an award-winning composer, lyricist, writer and actor, will present the Commencement Address. Wesleyan also will award honorary degrees to Beverly Daniel Tatum '75, president of Spelman College and an expert in race relations and higher education, and Michael Price, the longtime executive director of Goodspeed Musicals.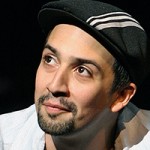 Lin-Manuel Miranda '02
Lin-Manuel Miranda is the Tony and Grammy-winning composer-lyricist of Broadway's In the Heights, which received four 2008 Tony Awards, with Miranda receiving a Tony Award for Best Score, and a nomination for Best Leading Actor in a Musical. In The Heights was a finalist for the 2009 Pulitzer Prize for Drama. The show's first incarnation was staged at the '92 Theater at Wesleyan in 2000. Miranda is also the co-composer/co-lyricist of Broadway's Bring it On: The Musical, which received a 2013 Tony nomination for Best Musical. His latest stage work is Hamilton, a musical based on the life of Alexander Hamilton, which had its world premiere at the Public Theater in New York City in 2015.
Along with composer Tom Kitt, Miranda won the 2014 Creative Arts Emmy for Best Original Music and Lyrics for their work on the 67th Annual Tony Awards. Additionally, Miranda is a co-founder and member of Freestyle Love Supreme, a popular hip-hop improv group that launched its own television series on Pivot TV in 2014. (Read a Broadway.com Q&A here)
Miranda has appeared in New York City Center's "Encores!" productions of Merrily We Roll Along and tick, tick… BOOM! His television and film credits include Sesame Street, The Electric Company, The Sopranos, House, Modern Family, Smash, How I Met Your Mother, The Odd Life of Timothy Green and 200 Cartas. A 2002 graduate of Wesleyan, he lives in New York City with his wife and son.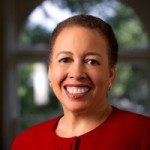 Beverly Daniel Tatum '75
A 2013 recipient of the Carnegie Academic Leadership Award, Beverly Daniel Tatum has served as president of Spelman College since 2002. During her tenure as president, the college has been marked by innovation and growth. Spelman, long recognized as the leading educator of women of African descent, is now one of the most selective women's colleges in the United States. Overall, scholarship support for Spelman students has tripled since 2002. In 2012 Tatum made the bold decision to withdraw from NCAA intercollegiate sports participation in favor of a campus-wide wellness initiative designed to impact the entire student community of 2,100. She will retire from Spelman College in 2015.
An accomplished administrator, Tatum is widely recognized as an expert on race relations and a leader in higher education. She is the author of Can We Talk About Race? And Other Conversations in an Era of School Resegregation; "Why Are All the Black Kids Sitting Together in the Cafeteria?" and Other Conversations about Race; and Assimilation Blues: Black Families in a White Community.
A fellow of the American Psychological Association, in 2005 Tatum was awarded the prestigious Brock International Prize for her innovative leadership in the field. Appointed by President Obama, she is a member of the Advisory Board for the White House Initiative on Historically Black Colleges and Universities.
A 1975 graduate of Wesleyan, Tatum holds an M.A. and a Ph.D. in clinical psychology from University of Michigan, as well as an M.A. in religious studies from Hartford Seminary. Prior to her appointment at Spelman, she served as dean and acting president at Mount Holyoke College.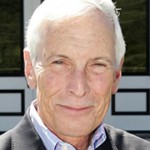 Michael P. Price
Michael Price served as executive director of Goodspeed Musicals for 46 years. Before his retirement at the end of 2014, he oversaw artistic and business affairs for the company, which produces three musicals a season at the Goodspeed Opera House in East Haddam, Conn. as well as additional shows at its theater in nearby Chester. He will remain in advisory and fund-raising roles at Goodspeed through 2016.
During his time at Goodspeed Musicals, Price developed the company into a leader in American musical theater. He produced more than 250 shows and produced many of the 19 Goodspeed productions sent to Broadway, including Shenandoah, By Jeeves and the hugely successful Annie, which received the Tony Award for Best Musical. Also during his tenure, Goodspeed became the first regional theater to receive two Tony Awards for Outstanding Achievement. When he began working for the company, it had three full-time employees, a budget under $500,000, and a two-month season. In 2014, Goodspeed had 65 employees, a $12.5 million budget, a $23 million endowment, and a season of musicals running from April through December.
Price is the founder of the League of Historic American Theatres and served as its first president. He also is a founding member of the National Alliance for Musical Theatre, treasurer of the American Theatre Wing, and a member of the Tony Awards Management Committee. He is a recipient of the State of Connecticut Arts Award for service to the arts and serves as the chairman of the Connecticut Culture and Tourism Committee.
Price holds a BA in theater from Michigan State University, an MA from the University of Minnesota, and an MFA from the Yale School of Drama. He is the recipient of honorary doctorates in fine arts from Connecticut College and the University of Hartford.