Enrollment in Wesleyan MOOCs Surpasses 1M

Total enrollment in Wesleyan's massive open online courses (MOOCs) recently surpassed 1 million students, as Wesleyan professors prepare to offer a new run of two film courses through Coursera in the coming months.
According to Jennifer Curran, director of continuing studies and Graduate Liberal Studies, enrollment is poised to continue growing in the lead-up to The Language of Hollywood: Storytelling, Sound, and Color, taught by Scott Higgins, associate professor and chair of film studies, beginning Feb. 2, and Marriage and the Movies: A History, taught by Jeanine Basinger, the Corwin-Fuller Professor of Film Studies, curator of the Cinema Archives, beginning May 18. A third course, Property and Liability: An Introduction to Law and Economics, taught by Richard Adelstein, the Woodhouse/Sysco Professor of Economics, is now being offered on-demand, meaning students can start and progress through the course on their own schedule. Additional courses are being converted to the on-demand format and will be available in the coming months.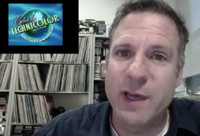 "We're very excited to see momentum continue to build around these courses—some of which are now in their second and third runs," said Curran. "Students from hundreds of countries around the world have had an opportunity to learn with a Wesleyan professor, explore new areas of interest, and connect with far-flung peers."
Wesleyan announced its partnership with Coursera in September 2012, and faculty members offered the first online courses in February 2013. Higgins' course, along with President Michael S. Roth's MOOC, The Modern and the Postmodern, were the first two offered. Over the two years that followed, Wesleyan faculty have presented a total of nine MOOCs in disciplines as wide-ranging as math, psychology, film and Classics.
Wesleyan's MOOCs have received much media attention, as well. Among the many stories to appear in the news media, Lisa Dierker, professor of psychology, director of the Center for Pedagogical Innovation, spoke to Forbes about her MOOC, Passion Driven Statistics; Roth reflected on his experience with MOOCs in University Business; and The Verge conducted an extensive interview with Andy Szegedy-Maszak, the Jane A. Seney Professor of Greek, professor of Classical studies, on his MOOC, The Ancient Greeks.