Resor Explores Connecticut's Geological History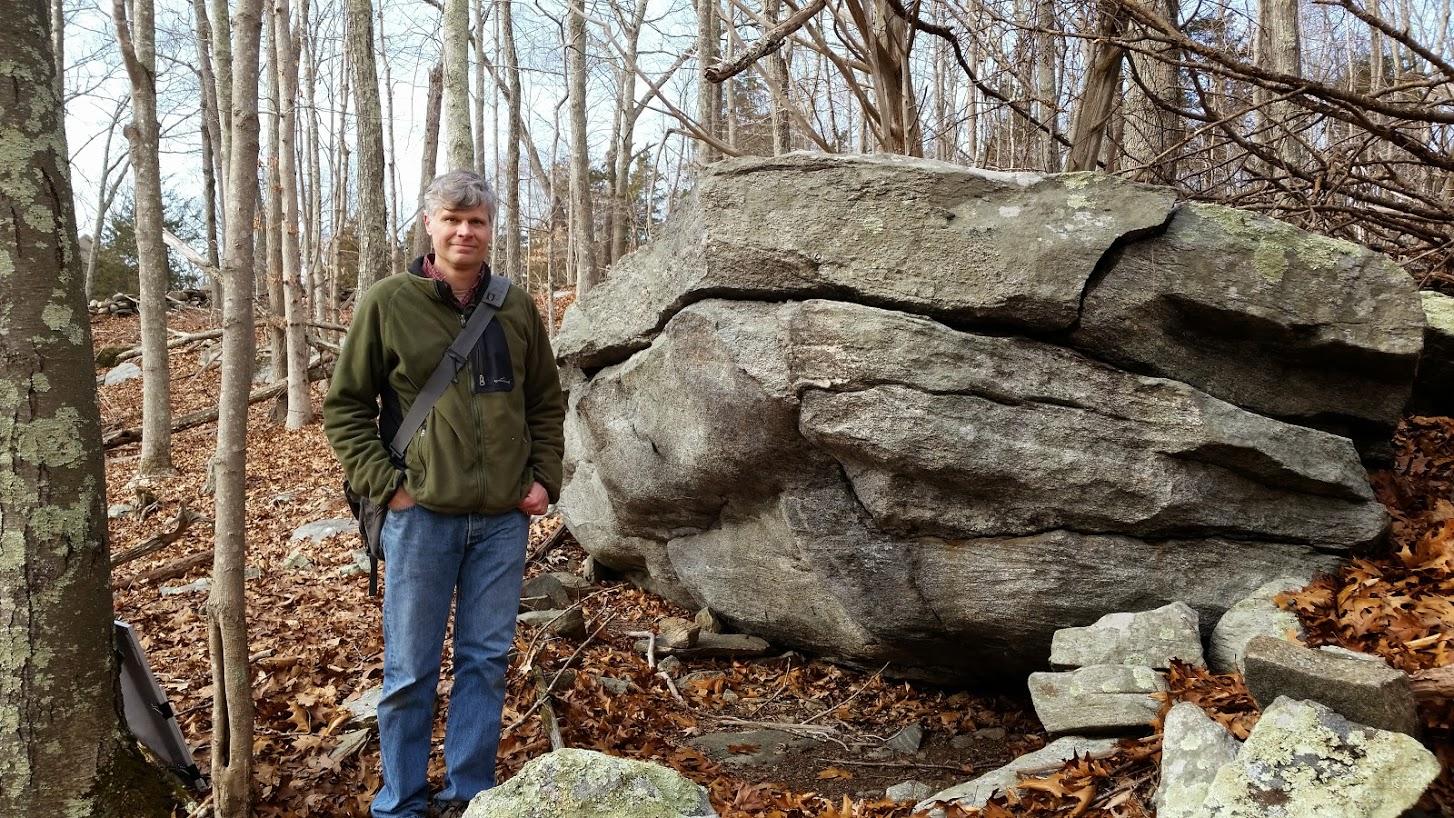 Phillip Resor, associate professor of earth and environmental sciences, was recently interviewed on WNPR about an amazing part of Connecticut's geological history. According to the story, several hundred million years ago, Connecticut was in the middle of a massive continental collision, which formed the super continent Pangea and pushed up huge mountains. Deep beneath the earth, a borderland beneath the two continents formed. Today, geologists call it the Lake Char fault system; it runs along the I-395 corridor in southeastern Connecticut.
Resor took WNPR reporter Patrick Skahill to East Haddam by Gillette Castle to walk along the banks of the Connecticut River, and showed him fine black patterns flowing through the hardened cliff which showed evidence of ancient earthquakes.
"That super-fine grain material actually is what we call 'pseudotachylite.' It was a melt — a frictional melt in the fault," Resor said. "If you think about rubbing your hands together, you'll get heat, right? So if you rub fast enough, you'll raise the temperature to the point where you can actually melt the rock."
Resor explained that as Pangea broke apart about 200 million years ago, the Atlantic Ocean began to open up. A little piece of that ancient continent called "Gondwana" had broken off and was left behind, stuck to Connecticut. Geologists call this zone "Avalonia."
Read more and see pictures of Resor and the area he studies here.