Exley Offers New Study Space for Students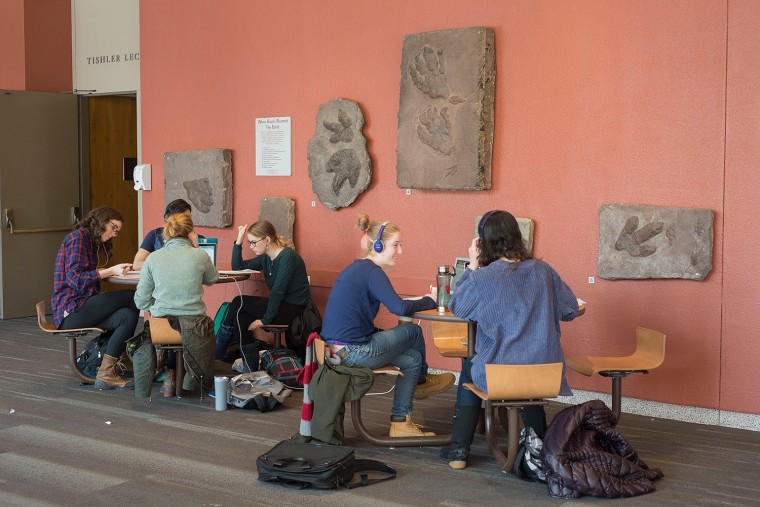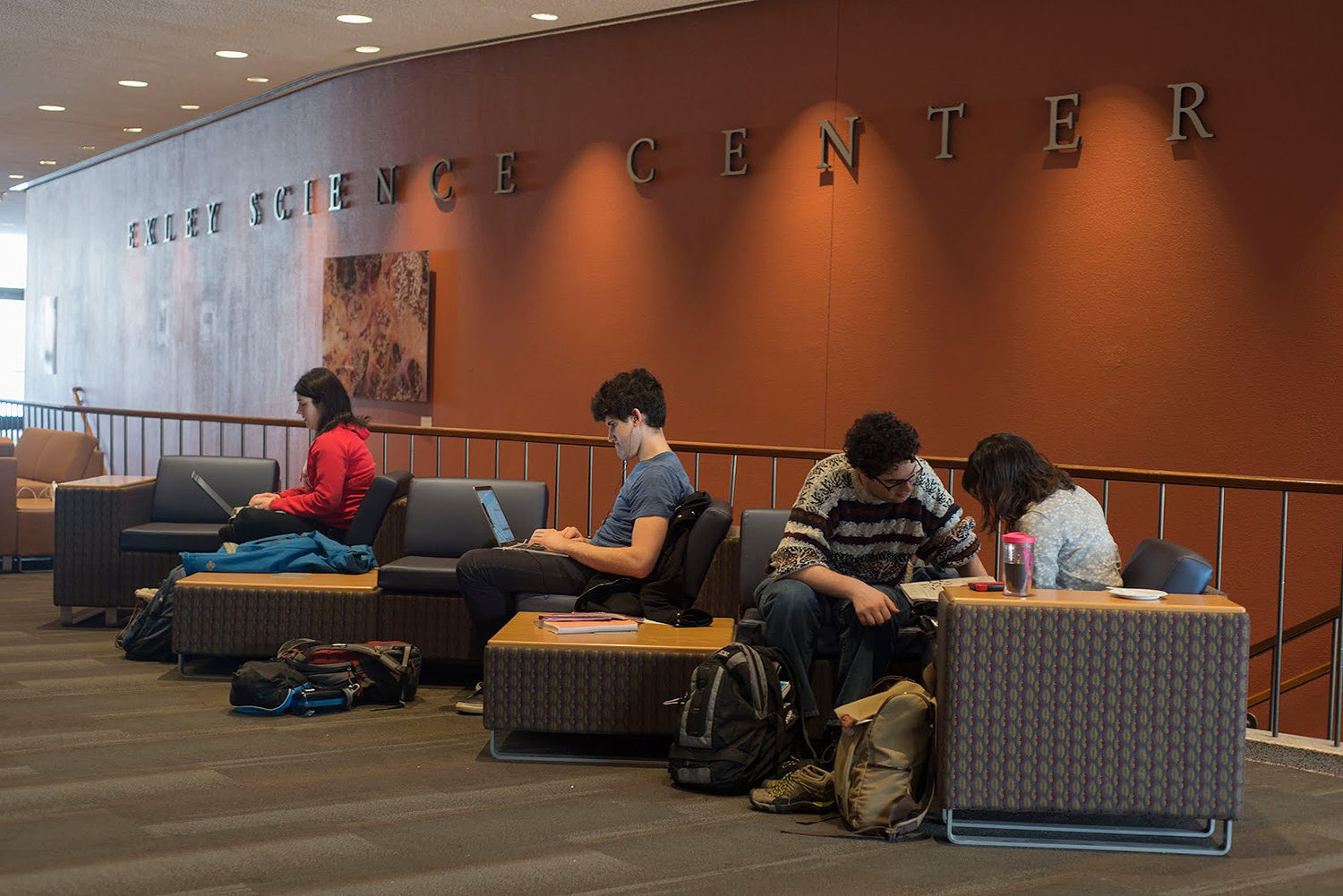 The Exley Science Center's first level, which underwent renovations earlier this year, has been outfitted with all new furniture, offering a variety of seating options.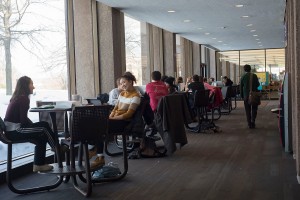 According to Brandi Hood, senior project coordinator with Construction Services, the lobby boasts 34 new lounge seats with end tables (each with USB and power outlets); four tables with 15 low-top study seats; six tables with 24 high-top café seats; and nine standing countertop kiosks for those looking to charge a cell phone or take a quick break.
"This seating was chosen to provide a variety of comfortable, single and group seats, group study tables, and café tables to extend the seating outside of Pi Café," Hood explained.
The furniture was installed in late February as part of an effort to improve the social/study spaces around campus, both inside and out. For example, said Hood, last summer new tables were installed outside of WEShop, and in a few other locations around campus.
"Every student I met loved [the new furniture]," Hood said. "They were sitting in it faster than the installers could put it together. It was a very rewarding sight! Every time I've been there, there is hardly an open seat in the house."
The Exley lobby also features a new exhibit of 22 photographs by Joshua Boger '73, P'06, P'09 titled "Wakaya Octocorals and Giants." The photos were taken at reefs off Wakaya Island in Fiji. See the photo exhibit here.
View more photos of the new furniture below: (Photos by Dat Vu '15)