Kurash '13: Update from Medical School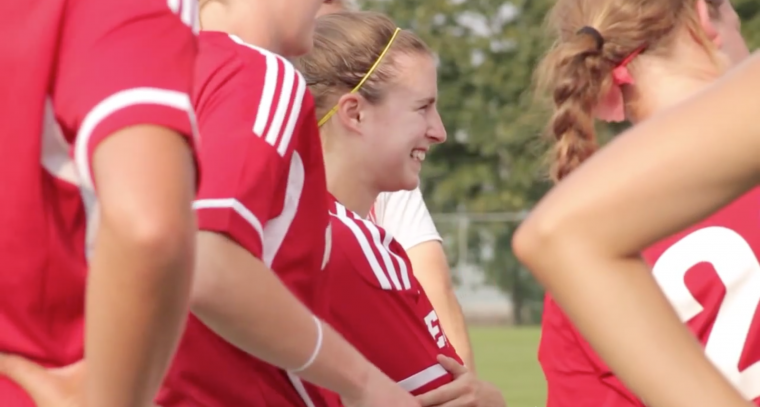 Laura Kurash '13, a chemistry and Hispanic literature and culture major at Wesleyan—as well as women's soccer standout with NESCAC Player of the Year honors—was highlighted in a "Meet a Wesleyan Student" video as an undergraduate.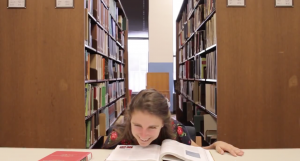 Now a second-year medical student at Drexel University College of Medicine in Philadelphia, Kurash responded to a request for an update—what she enjoys now, what she misses from the Wes campus, assessing new academic rigors, and the ways that Wesleyan prepared her for these challenges:
"I'd be lying if I said I didn't miss Wes soccer almost every day," Kurash said, although, ever positive, she acknowledges that she did get to play a few times last fall. Studying takes up much of her time, with her main focus on Step 1 boards exam in June. These exams are a major factor in determining her residency placement, she explained, and they cover all the material from the past two years.
As a resident, she'll begin to focus on a specialty.
"I frequently get asked which one I'll choose, but I'm not sure since I change my mind every six months! At the moment my favorites are cardiology, oncology and neurology," she said.
Having an unknown in her academic career is novel.
"I entered Wes knowing I would play soccer, major in chemistry and Spanish, and go to medical school. For the first time in my life, I don't know exactly what comes next, which is daunting but exciting!"
Also different is her method of studying. Med school, she said, forces her to learn a seemingly endless amount of material in a very short period of time. In order to do so, she had to completely adjust the way she studies and how long she studies each day.
"The rigors of Wesleyan academics undoubtedly helped make these adjustments more bearable," she said.
Beyond the strong foundation in the sciences, though, she traces other aspects of her undergraduate career that are serving her well—specifically, fluency in Spanish. Last year, Kurash volunteered as a medical interpreter in the hospital, helping non-Spanish-speaking physicians communicate with their Spanish-speaking patients. Since then, she's signed up to volunteer in a Spanish medical clinic in center city Philadelphia to continue practicing Spanish.
"In addition, I think my experiences at Wesleyan have better prepared me to speak to patients," she concludes. "The student body at Wes consists of people from different backgrounds with different opinions (which are typically very strong), but overall there's still a sense of unity and support. Similarly, my patients will have highly varied opinions and experiences, and the ability to empathize and communicate with them is an important skill set that Wesleyan helped to provide me."
Kurash speaks about her Wesleyan experience in this "Meet a Wesleyan Student" video:
[youtube]http://youtu.be/KwbtX-DTltA[/youtube]
Also:
Wesleyan Magazine featured Kurash in this student scholar article. Wesleyan Athletics reports Kurash caps illustrious women's soccer career with NESCAC Player of the Year Honors: