Weil on Respect and Our Relationships with Thinking Animals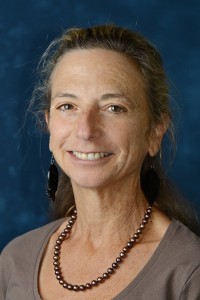 Kari Weil, the University Professor of Letters, was a guest on WNPR's "The Faith Middleton Show" to discuss how our evolving understanding of animals should affect how we treat them personally and professionally.
They began by discussing the announcement that Ringling Bros. and Barnum & Bailey would stop using elephants in their circus performances within three years.
"I think there is a fine line between use and abuse," said Weil."I don't think all use is abuse. I think animals depend on us, we depend on them. We can use certain animals for certain things, but when we're down to exploitive techniques like bull hooks and fear tactics, I think we've gone the wrong way."
Middleton asked about the root of Weil's interest in animal studies.
Oddly, she said, it started with an interest in the relationship between women and horses in 19th century France. Women had to get special dispensation to cross-dress so they could straddle horses, Weil explained.
"That interest slowly took me to other questions of training techniques, of how horses were used, of how they were regarded. Of why, when horses were the most popular animal, they were also legalized for human consumption," she said.
Hear the complete interview here. Weil also is director of the College of Letters.