Baerman's Ensemble Performs The Rock World Premiere During Wesleyan Jazz Orchestra Weekend April 22-25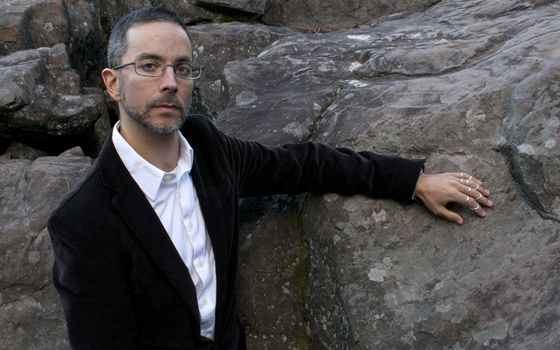 <div class="at-above-post addthis_tool" data-url="https://newsletter.blogs.wesleyan.edu/2015/04/01/animation/"></div>Pianist, composer, educator and author Noah Baerman, visiting instructor in music and jazz ensemble coach, will present the Music Department Colloquium on April 22 as part of the 14th annual Wesleyan Jazz Orchestra Weekend.<!-- AddThis Advanced Settings above via filter on get_the_excerpt --><!-- AddThis Advanced Settings below via filter on get_the_excerpt --><!-- AddThis Advanced Settings generic via filter on get_the_excerpt --><!-- AddThis Share Buttons above via filter on get_the_excerpt --><!-- AddThis Share Buttons below via filter on get_the_excerpt --><div class="at-below-post addthis_tool" data-url="https://newsletter.blogs.wesleyan.edu/2015/04/01/animation/"></div><!-- AddThis Share Buttons generic via filter on get_the_excerpt -->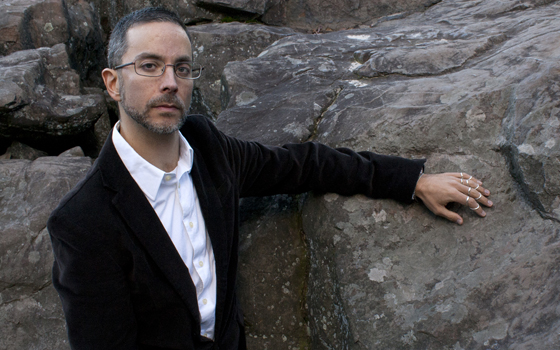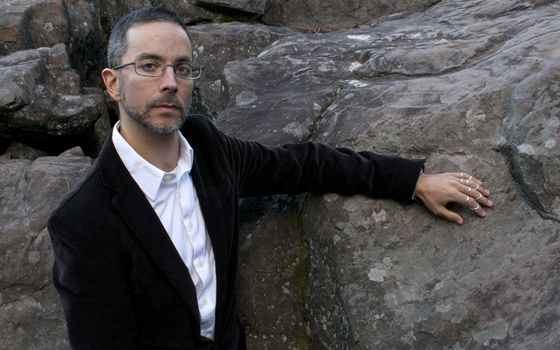 The Center for the Arts will host the 14th annual Wesleyan Jazz Orchestra Weekend April 22-25.
On April 22, Noah Baerman, visiting instructor in music and jazz ensemble coach, will present the Music Department Colloquium at 4:15 p.m. in the Daltry Room, Music Rehearsal Hall Room 003. The event is free. During the colloquium, Baerman will discuss the philosophical origins and musical development of his suite The Rock and the Redemption in anticipation of its premiere on April 25. 
On April 24, the Wesleyan University Jazz Orchestra and Jazz Ensemble, directed by Baerman, will present an exciting evening of jazz repertoire by Louis Armstrong, Duke Ellington, Thelonious Monk, Wayne Shorter and others. The music begins at 7 p.m. in Crowell Concert Hall.
On April 25, the Noah Baerman Resonance Ensemble will present the world premiere of The Rock and the Redemption. The piece re-imagines the myth of Sisyphus as an inspiring tale of dignity and perseverance through seemingly insurmountable adversity. The event begins at 8 p.m. in Crowell Concert Hall and includes a cast of instrumentalists and vocalists including alto saxophonist/flutist Kris Allen; vibraphonist Chris Dingman '02; cellist and vocalist Melanie Hsu '13; bassist Henry Lugo; private lessons teacher and drummer and PhD candidate Bill Carbone MA '07; and vocalists Latanya Farrell, Claire Randall '12 and Garth Taylor '12. Baerman will perform on piano, synthesizer, and slide guitar. Wesleyan jazz students will perform works by Baerman as an opening set. Tickets are $15 for the general public, $12 for senior citizens, Wesleyan faculty/staff/alumni/non-Wesleyan students, and $6 for Wesleyan students.
The Facebook event can be found here and information on the 14th annual Wesleyan Jazz Orchestra Weekend can be found here.
Ten years after nearly walking away from the piano due to his struggles with Ehlers-Danlos Syndrome (EDS), an incurable connective tissue disorder with which he was born, Baerman is playing and composing with more authority than ever.
In collaboration with Jazz Weekend, Baerman and his wife Kate Ten Eyck, visiting assistant professor of art and art studio technician, have created an animated short movie titled The Rock. Ten Eyck drew the animation using charcoal and Baerman provided the music and text.  Watch the animation below:
[youtube]https://youtu.be/eC7b74afG_s[/youtube]