Filmmaker Fisher is Silverberg Scholar in Residence at the Center for Jewish Studies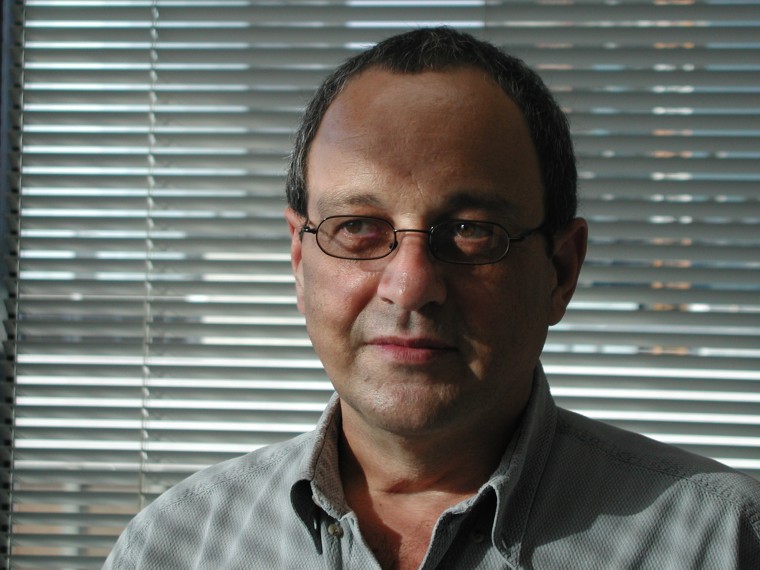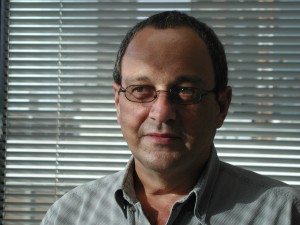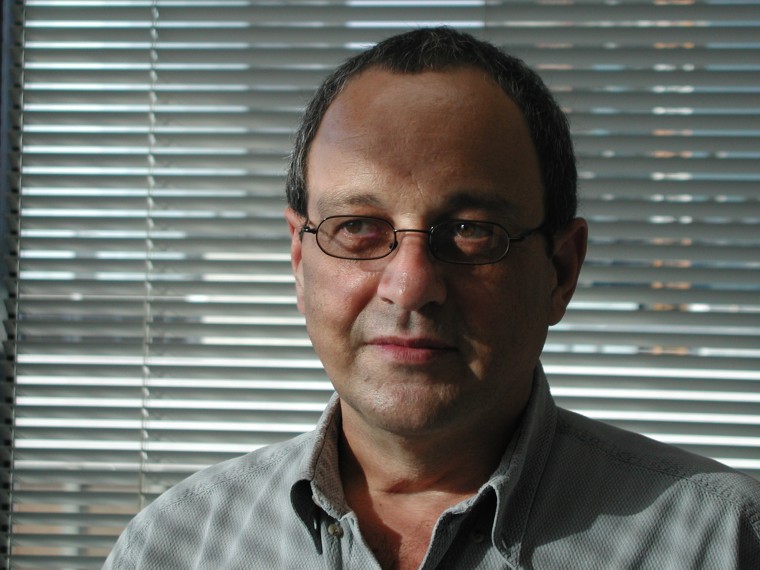 (Story by Lily Baggott '15)
Last spring, filmmaker David Fisher presented his film, Six Million and One, at the Wesleyan Israeli Film festival. After viewing Fisher's film and presentation, Director of the Center for Jewish Studies Dalit Katz subsequently invited the filmmaker to teach a course as a scholar in residence this spring. Currently the Silverberg Scholar in Residence at the Center for Jewish Studies, Fisher teaches When Private Meets Public, a course focusing on Israeli documentaries.
"[In this course,] I'm trying to decipher with my students the development and consequently the success of the Israeli documentary films worldwide," Fisher noted. "They learn how to interpret documentary genres and place them in their proper cinematic, artistic and political contexts."
Fisher's own work provides discussion material for his students.
"I use my own documentaries to help shed light on hidden corners of the Israeli society, such as cattle ranchers in the Golan Heights," he said. "My critically acclaimed family trilogy, however, I use to discuss the universality of very personal films and how both private stories and autobiographical essays meet the public."
Fisher's films have won various awards and include Mostar Round-Trip and Love Inventory, which form a triology together with Six Million and One. He is currently working on two films, a National Endowment for the Humanities-sponsored documentary on the revival of Yiddish and another film focusing on the leadership of David Ben-Gurion, Israel's first prime minister. The filmmaker served as Director General of the New Israeli Foundation for Cinema and TV and has served on various international film festival juries. Before coming to Wesleyan, he also taught courses at various institutions in America and Israel.
"Truthfully, I have always been more interested in the creation of documentaries than teaching about them," Fisher noted. "…That being said, teaching at Wesleyan was [a] unique experience for me because, for the first time, I didn't teach film majors but merely interested students. …The students are coming from a variety of different fields (astronomy being one of them) and enrich the discussion to unprecedented levels. …In the case of screening some of my own films, it is interesting for me—as both a filmmaker and as a scholar—to face questions I've never been asked before."