Students Explore Different Religious Traditions During Faith Shadowing Week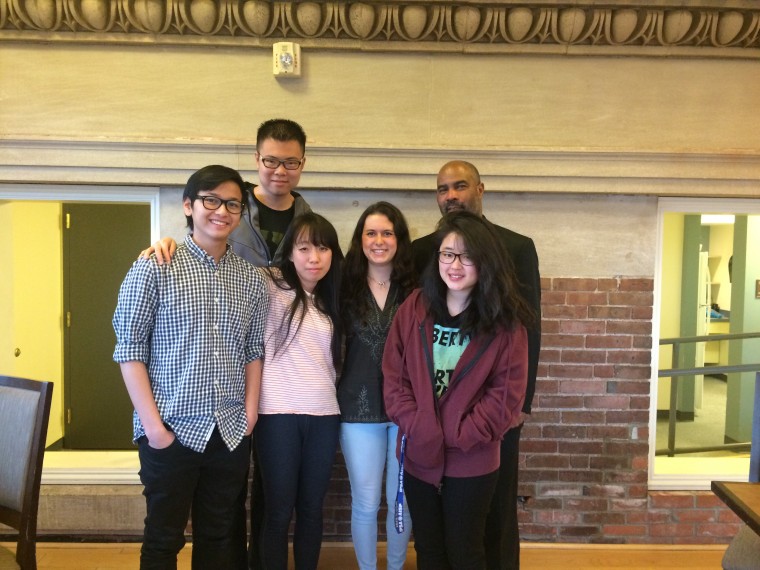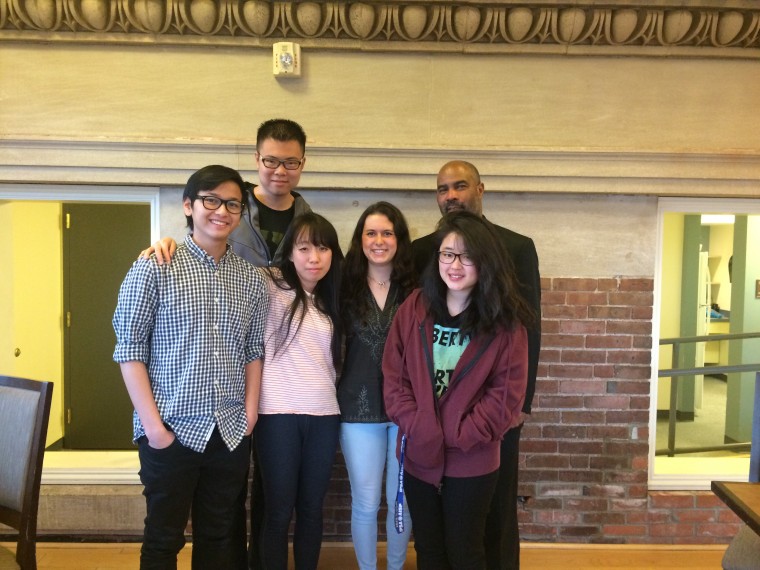 Wesleyan is home to students of many different faiths, as well as those who don't practice any religion. The week of April 19, Wesleyan's Interfaith Council of students organized a Faith Shadowing Week to allow students an opportunity "to get a glimpse at what the different religious and spiritual fellowships and events look like, and how different traditions and forms take shape," as Lydia Ottaviano '17, head of the council, put it.
Nine students, representing Protestant, Catholic and Muslim religions, participated throughout the week. They were invited to "engage in meaningful interfaith dialogue about what it means to be part of a religious or spiritual community," said Ottaviano, and to attend regularly scheduled meetings of various religious and spiritual groups, including several Christian fellowship group meetings and bible studies, Shabbat services, Buddhist Faith Fellowship, Wesleyan Mindfulness Group, Quaker Meeting, Catholic Mass, Muslim Jumma Prayers and Vespers.
On April 25, at the conclusion of the week, a campus-wide interfaith dinner was attended by about 30 students, including those of Quaker, Unitarian Universalist and Jewish faiths, as well as non-faith affiliating students. The dinner, which allowed students to come together and have interfaith discussion, also included University Protestant Chaplain Tracy Mehr-Muska; Hiram Brett, an intern in Wesleyan's Office of Religious and Spiritual Life from Yale Divinity School; and Maria Johnson, a guest speaker who hosts the show "Reasonably Catholic: Keeping the Faith" on WESU 88.1 FM. Participants shared their experiences during the shadowing week, and spoke to how their faith traditions and customs inform their ways of living.
According to Ottaviano, of those participants who described their shadowing experiences at the dinner, a common theme was the notion of acceptance, community and love. "Through going to different meetings and events, it was not difficult to immediately see the sense of community," said Ottaviano. "Each group was accepting and welcoming of the presence of a student not necessarily of their faith, inviting shadowing students to participate in the traditions and customs occurring at the meetings."
Ottaviano herself attended events during the week, including the Catholic Student Organization weekly meeting, Shabbat services, and Wesleyan Christian Fellowship Praise and Worship Night. "The experience was really enlightening for me. Being so involved in the start of interfaith work on campus, it was fun and interesting to essentially get out in the field and really experience interfaith firsthand," she said.
"The Faith Shadowing project was an excellent first step by the newly formed Interfaith Council in helping increase dialogue and understanding between people of different religious identities," said Tracy Mehr-Muska. "This program represents the curiosity and creativity of the council and of the student body at large."
Ottaviano said the Interfaith Council hopes to continue the shadowing week as an event each year, or possibly each semester.
"I am very excited about this initiative and hope that students have an increased understanding of how others from different religious identities experience faith, ritual and spiritual growth," said Mehr-Muska. "The more we learn about other religious traditions, the more easily we are able to identify common ground and celebrate our shared identity as people of faith."
For more information, contact the Office of Religious and Spiritual Life.