Baseball Wraps Up Stellar Season, Graduates 7 Stalwart Seniors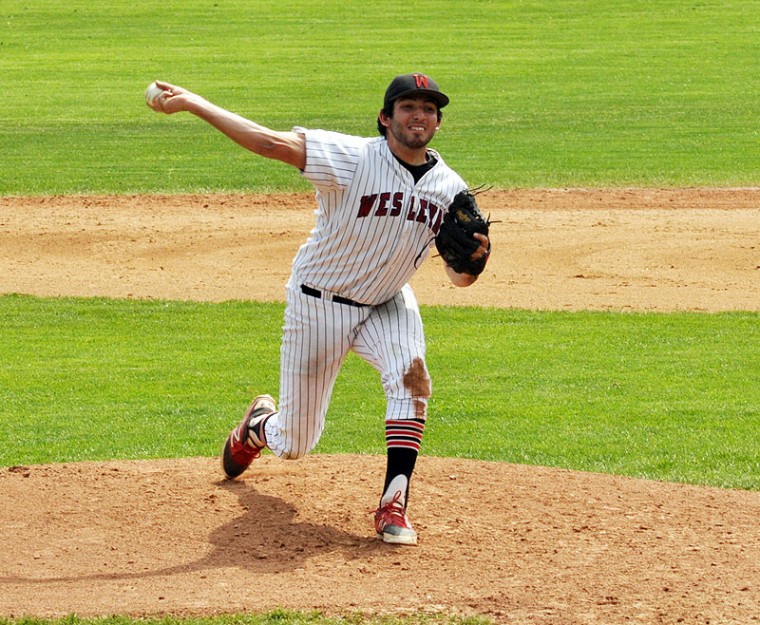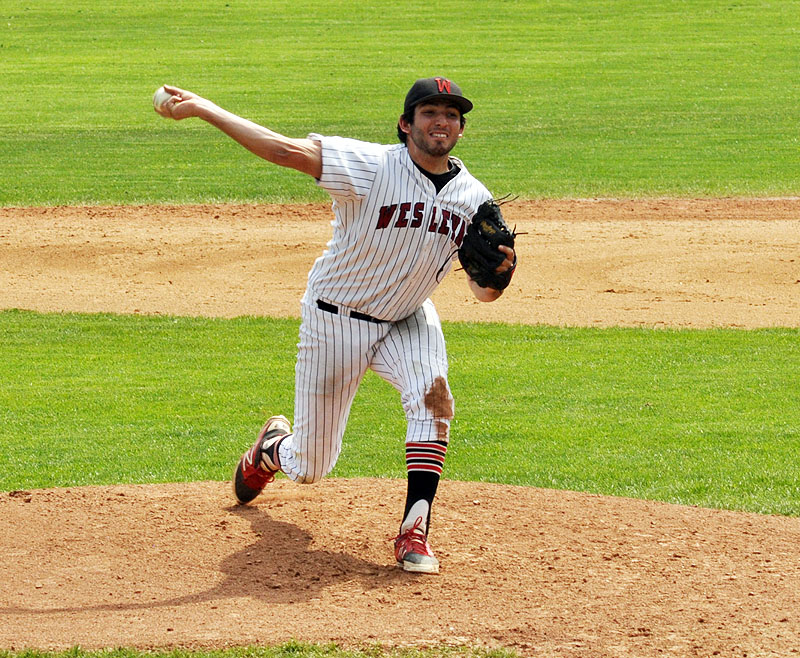 Seven stalwart baseball seniors played their final game for Wesleyan on May 15 on a grand stage, the NCAA Division III New England Regional Tournament in Harwich, Mass. The Cardinals were making their second straight appearance in the NCAA playoffs after capturing their second consecutive NESCAC Tournament title.
Defeating Bates to begin the defense of its NESCAC crown on May 8, Wesleyan then took two of three games from Amherst in Nashua, N.H. to clinch NESCAC supremacy. The final victory came in 12 innings with Andrew Yin '15, one of the illustrious seniors, and Guy Davidson '16 gaining hero status for their parts in the win. Yin drove in the tying run for the Cardinals in the top of the ninth inning with his third double of the contest, making it a 3-3 game. He had scored the Cardinals' first two runs. Then in the top of the 12th, Davidson sent a shot over the left-field wall for his fifth home run of the year and Wesleyan held on in the bottom of the 12th as Ethan Rode '17 tossed the last two scoreless innings for his first win of the year. As a result, Wesleyan picked up the NESCAC's automatic bid to the NCAA Championship.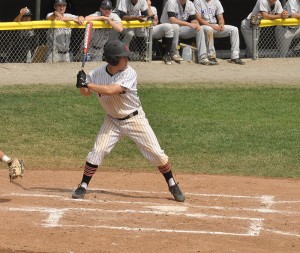 Wesleyan was assigned to Harwich as the second seed behind top-seeded Southern Maine in the eight-team regional. Just before their opening game against seventh-seeded Curry, six Cardinals as well as head Coach Mark Woodworth were named all-NESCAC. First-teamers included Pitcher of the Year Sam Elias '15, along with shortstop Davidson and first baseman Sam Goodwin-Boyd '15. On the second team were center fielder Donnie Cimino '15, and pitchers Nick Cooney '15 and Gavin Pittore '16. Woodworth garnered his third straight Coach of the Year award, and fourth in his 14 years at the helm.
While Davidson, Goodwin-Boyd and Cooney had all been all-NESCAC once or twice before in their careers, Pittore and Elias were newcomers to all-NESCAC laurels. On the other hand, Cimino was a four-year selection, a first-teamer in both 2013 and 2014 while sitting on the second team in 2012 and 2015. Cimino takes with him two stellar Cardinal program standards — most career hits (240) and most hits in a season (69 in 2013). He started every game (163) over four seasons and fashioned a lofty .373 career batting average. Cooney has two illustrious pitching program standards to his credit — most career strikeouts (252) and most strikeouts in a season (87 in 2014). Though not all-NESCAC in 2015, Yin, who started 149 games at second base, graduates as the number-two all-time leading hitter at Wesleyan with 203 safeties. The other two starting seniors are right fielder Ben Hoynes '15 and Jon Dennett '15, who played some this year in left field, first base and designated hitter.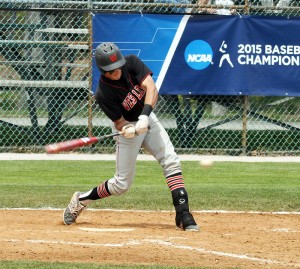 Over the four campaigns of the class of 2015, Wesleyan amassed a record of 104-58-1, a .641 winning percentage, won two NESCAC titles along with a second-place finish, made two NCAA appearances with a 6-4 record, and captured three Little Three titles with a 16-2 Little Three mark over their final three seasons.
At the 2015 New England Regional, Wesleyan faltered in its opener vs. Curry, 4-0, but rebounded to knock off Castleton State, 7-4 and Southern Maine, 4-1. MIT ended the Cardinals' run by scoring three times in the top of the eighth inning, breaking a 1-1 tie and going on for the 4-1 triumph. Cimino, who went 7-for-17 (.412 average) during the regional, was one of 11 players named to the all-tournament squad.
Wesleyan closed out the year with a 30-11 overall mark and the first-ever perfect 12-0 slate by a NESCAC West squad in conference action. It was just the third time Wesleyan cracked the 30-win plateau, joining the 31-13 team of 2014 and the 30-8 squad of 1994.