Yin '15 Repeats First-Team Academic All-American Honor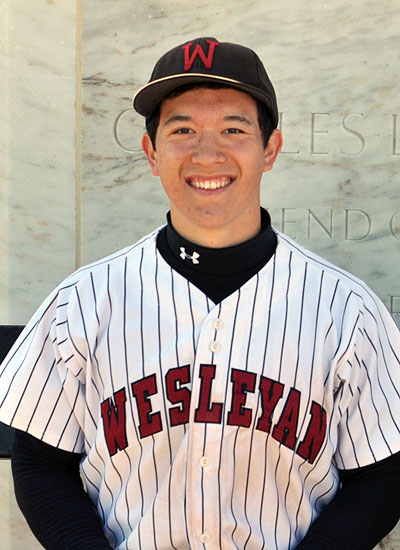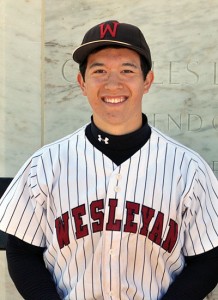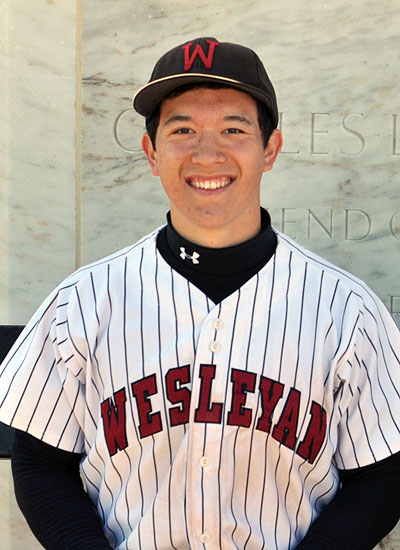 Baseball player Andrew Yin '15, who helped Wesleyan win two straight NESCAC titles, along with a perfect 12-0 conference record in 2015, was recently named a CoSIDA/Capital One First-Team Academic All-American for the second straight year. He is the only player among the 33 honorees on the three national teams in 2015 to repeat as a first-team choice.
Yin also is the only player among those cited to be a three-time Academic All-American. In 2013, Yin, then a sophomore, made his first appearance as an Academic All-America third-team selection. Sophomores are rare on the squad as only one of the 33 players in 2015 is a sophomore, also a third-teamer. Yin is the only Wesleyan player in any sport to be named an Academic All-American more than once, and is the fifth Cardinal baseball player since 1972 to grace the list.
Yin started 38 of 41 games at second base during Wesleyan's banner 2015 campaign as the Cardinals posted an overall record of 30-11, just the third 30-win campaign in program history. The 2014 Cardinals set the record for wins in a season, going 31-13. Yin hit .309 with 43 hits in 139 at-bats in 2015. He led the Cardinals in walks with 21 and stolen bases, going 17-for-21. His 32 runs scored were second-highest on the team. He knocked in nine runs, had seven doubles and fielded at a crisp .957 mark. He ended his career on a 10-game hitting streak. Three of his doubles came in one game and keyed Wesleyan to its 4-3, 12-inning victory over Amherst in the NESCAC title game May 10. Yin doubled and scored in both the 5th and 7th innings, then doubled in the 9th inning to drive in the tying run. Wesleyan won the game on Guy Davidson's ('16) 12-inning solo homer.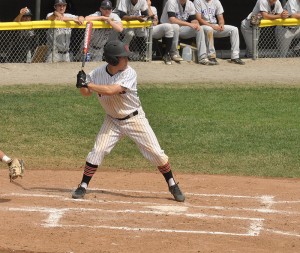 Davidson was among six Cardinals named all-NESCAC in 2015 as he joined pitcher Sam Elias '15, also named Pitcher of the Year, and first-baseman Sam Goodwin-Boyd '15 on the first team. Named to the second team were center fielder Donnie Cimino '15 and pitchers Nick Cooney '15 and Gavin Pittore '16.
Yin was a first-team all-NESCAC choice in 2013 as well as second-team all-ECAC New England Division III.
Yin also was the recipient of Wesleyan's Roger Maynard Award, given to the top senior male scholar-athlete at the university. Yin, who graduated May 24 with degrees in chemistry, molecular biology and biochemistry, and neuroscience and behavior, held a cumulative GPA of 4.01.
Read more here.