Gavin Pittore '16 is Playing in the Prestigious Cape Cod Baseball League this Summer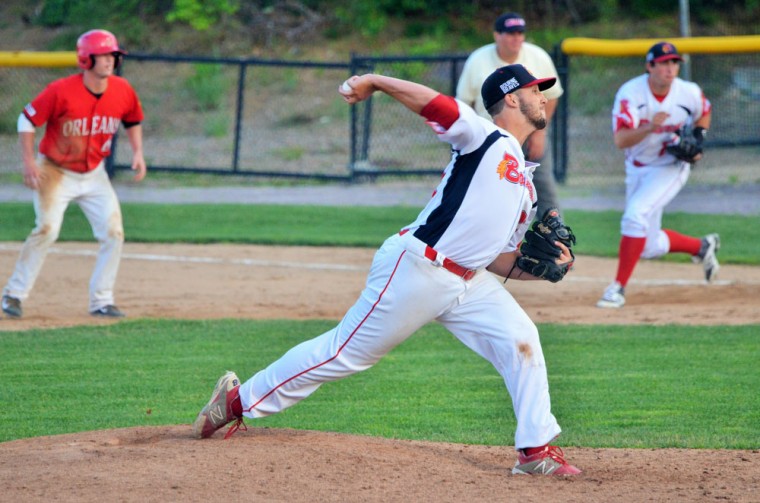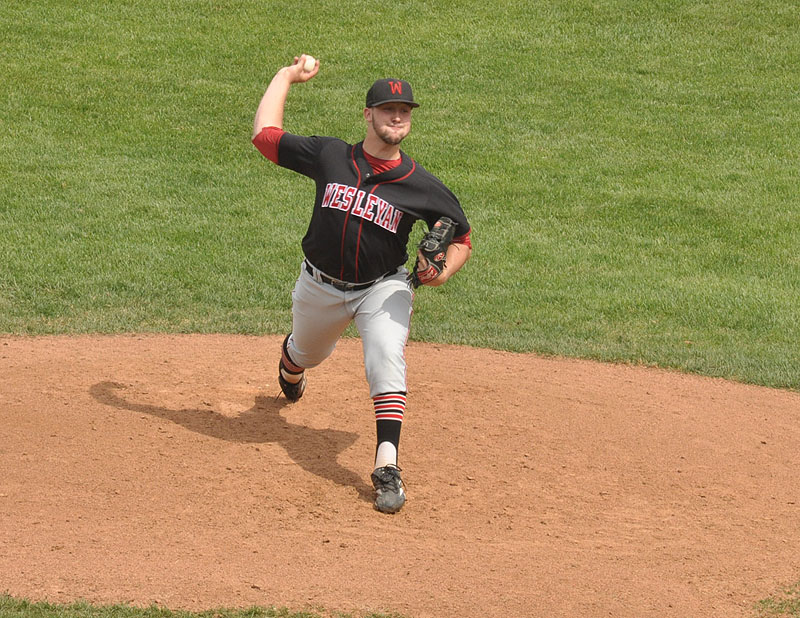 In this News @ Wesleyan story, we speak with Gavin Pittore of the Class of 2016. This summer, Pittore played with the Bourne Braves of the prestigious Cape Cod Baseball League (CCBL), the foremost of the dozen or so wooden-bat summer collegiate baseball leagues sanctioned by Major League Baseball. A second-team all-NESCAC pick in 2015, Pittore posted a 7-2 record with a 1.54 ERA and seven complete games over his 10 starts during Wesleyan's 30-11 baseball season. Pittore had 12 relief appearances for the Braves (22-20-2 overall, playoff semifinalist), throwing 17 innings while giving up a mere eight hits and no earned runs with 17 strikeouts and a 1-1 record. He was chosen as one of nine pitchers for the West squad in the annual Friendly's Cape Cod League All-Star Game that was played in Wareham Sat., July 25, won by the East, 1-0. Pittore pitched a scoreless inning in that contest. Five days later (July 30) he was signed as a free agent by the Los Angeles Dodgers.
Q: You have accomplished perhaps every college player's summer dream of playing in the Cape Cod League. Can you describe how you prepared for and earned an opportunity for a spot on one of the 10 teams?
A: Playing in the Cape Cod Baseball League is definitely a dream come true for me. I've always been familiar with the league, but not until relatively recently did I think I would have a chance of playing there. I played on the Cape last year and really got to understand what it was about. My sophomore year at Wesleyan was filled with growing experiences and many obstacles, which definitely prepared me for the mental and physical challenges presented by playing a summer on the Cape. One thing I took away from two years of trying to get into the league is that patience is key. As a sophomore, I was very anxious to be placed in a league and [Wesleyan Head] Coach [Mark] Woodworth made sure to emphasize the fact that as long as I pitched well in front of the right people, I would end up where I belonged. I took his advice and went to the annual tryout for the Cape League after both my sophomore and junior years. Both years I was signed to a temporary contract, both of which luckily turned into permanent contracts. Listening to my coaches and sticking with my daily routine prepared me to play in such a prestigious league.
Q: As a member of the Bourne Braves, you are the only Division III pitcher on a staff of some 17 hurlers. Some are from Division I powerhouses like LSU, Illinois and Notre Dame. How do you feel throwing alongside players from such high-powered programs?
A: It definitely is intimidating at first. There is a big adjustment, especially mentally, going from playing Division III baseball to facing lineups that are essentially all college all-star teams. Similarly, it is difficult to adjust to being surrounded by players that come from such storied programs.The first few weeks everyone is still getting to know everyone else and starting to understand where everyone fits in, so it was important for me to prove that I belonged. After a couple successful outings, I no longer viewed myself as D3 guy playing amongst SEC, Big 10, and ACC players, but rather just another member of the Bourne Braves. At the same time, it is an honor to be competing with and getting to know such talented and successful guys. It's been a privilege getting to know and getting to learn from the 2015 Bourne Braves pitching staff.
Q: How has your Wesleyan playing experience under Head Coach Mark Woodworth '94 prepared you for this experience?
A: I briefly touched on this subject before, but the guidance of Coach Woodworth has been invaluable. Coach and I share many similar interests, which I believe has allowed us to develop not only a strong player-coach relationship but also a strong friendship. Coach's passion for the game of baseball is pure and infectious and has absolutely been a motivating force for me during my first three years at Wesleyan. It is hard to not get excited about playing the game after talking to Coach. He also was quite a successful player himself, having played and coached in the Cape league. His experience on the Cape definitely helped me as he was able to reach out to people he knew that were associated with the league. He was also able to give me a good idea of what to expect and how to manage expectations going to such a prestigious league. Though Coach doesn't always work directly with the pitchers, he has helped me progress in the mental aspect of baseball, which has been huge for my career thus far. I also give Coach credit for surrounding himself with such a talented and helpful group of assistants. Pitching Coach Chris Wojick has been working with me for three years to refine my technique and my approach to the art of pitching, and I truly owe much of my success both at school and the Cape to him. The Wesleyan staff has done wonders for me as a baseball player and person in general.
Q: Tell us about your previous opportunities to pitch in summer baseball leagues in 2014 and 2013.
A: In 2013 I was forced to get my tonsils removed so I was not able to play in a league away from home but I did get a chance to start in the Boston Park League for a good chunk of the season. The Park League is filled with current and former collegiate players and is a great place to find competition in a relaxed setting. I was also able to participate in the midseason all-star game, which was definitely an exciting experience. As I mentioned, in 2014 I got the chance to play for the Harwich Mariners in the Cape League. I was extremely grateful to play in a league that I had always dreamed of. I did not have much of a crucial role for the team but was just extremely honored to have made a team for a full summer. As it turns out, playing for Harwich was just the beginning of my Cape League action.
Q: After NESCAC titles in both 2014 and 2015 with two berths in the NCAA Division III Championship, what is your prognosis for the 2016 Wesleyan baseball season?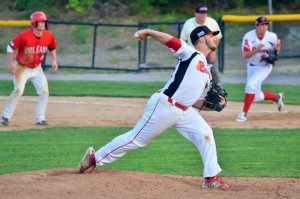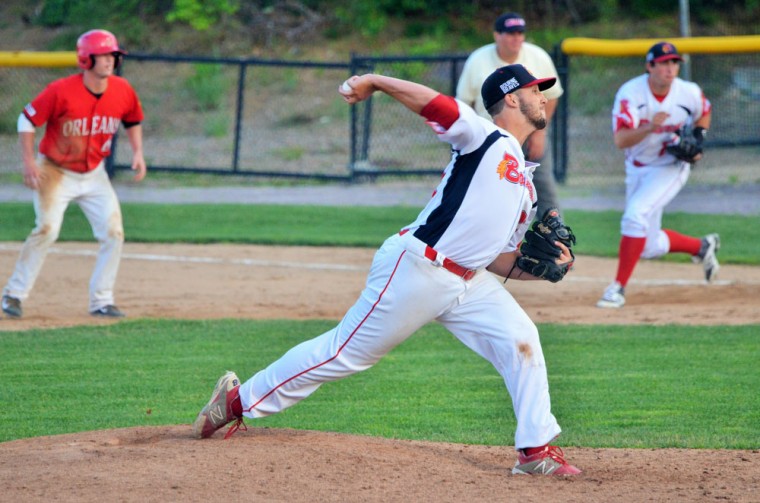 A: The last three years at Wesleyan have been an amazing and unique journey. It seems like each year that I have been at Wesleyan we have improved upon the previous year: from winning the Little 3 [in 2013] to then doing that and winning the NESCAC [in 2014] to then doing both those things while also going undefeated in the Little 3 and sweeping the NESCAC West [in 2015]. With that all said, I firmly believe that the trend of improvement will continue for the Wesleyan team. To be cliche, I believe the sky is the limit for this team and we are only held back by our own fears. We can not be afraid to be great. The class of 2015 was an historic class for Wesleyan baseball and one that changed the face of the program forever, leaving some huge shoes to fill. However, it is important to remember that the returning players had the privilege of learning from those guys for some period of time, whether it was one, two or three years. Those seniors provided us with the formula for success and I trust that we can follow it. We return equipped with a lot of talent and a staff full of gifted coaches-– needless to say I am excited to see what 2016 has to offer for Wesleyan baseball.
Q: Please tell us about your experience at Wesleyan over the past three years.
A: My friends and teammates at Wesleyan have been the part of my experience in Middletown that have made it so memorable. The bonds made at college are formed quicker and, I believe, are formed deeper than most any other type of bond. The memories I have made with my teammates will stay with me forever. I have also made bonds with a few special people outside of baseball who have made my Wesleyan experience special and I will never forget them as well. All in all, the people I have been fortunate enough to meet have been far and away my most important experience at Wesleyan. I actually switched my major to classics recently. One of my favorite classes was a government class in my former major though: Media and Politics with [Assistant Professor of Government] Erika Franklin Fowler. I really enjoyed applying classical political theories to current events. I also took Ebony Singers with Pastor [Marichal Bryan] Monts last semester and really enjoyed it. It met once a week but was a very enjoyable class.
Q: Where did you grow up? What are some of your other interests apart from baseball?
A: I grew up in Boston, Mass. and my dad still lives there. Living in Boston has always provided me with a special connection to the Cape, which made it all the more special to get a chance to play in the league. I have always loved playing sports, whether it be football, basketball, or even wrestling. Though baseball is my favorite sport, I enjoy watching hockey and love the Bruins. I would love to work in baseball in some capacity if my playing career doesn't work out. My dad has definitely been my biggest baseball influence.