Mellon Mays Fellow Haymon '16 is Double Majoring in German Studies, Theater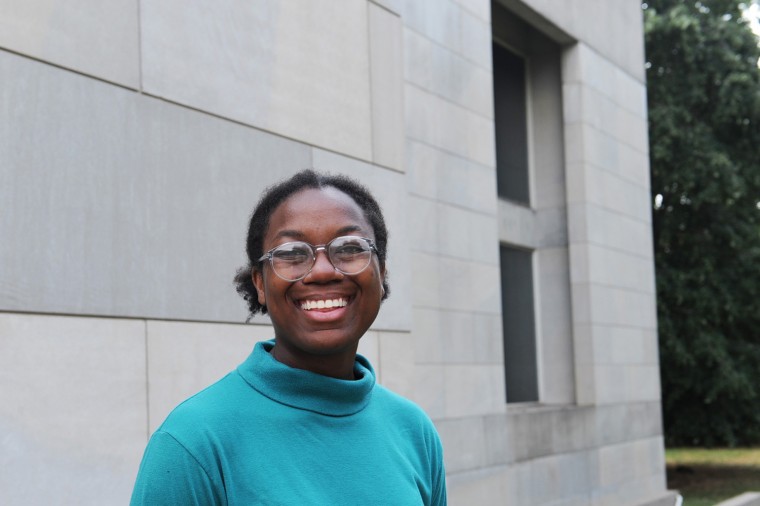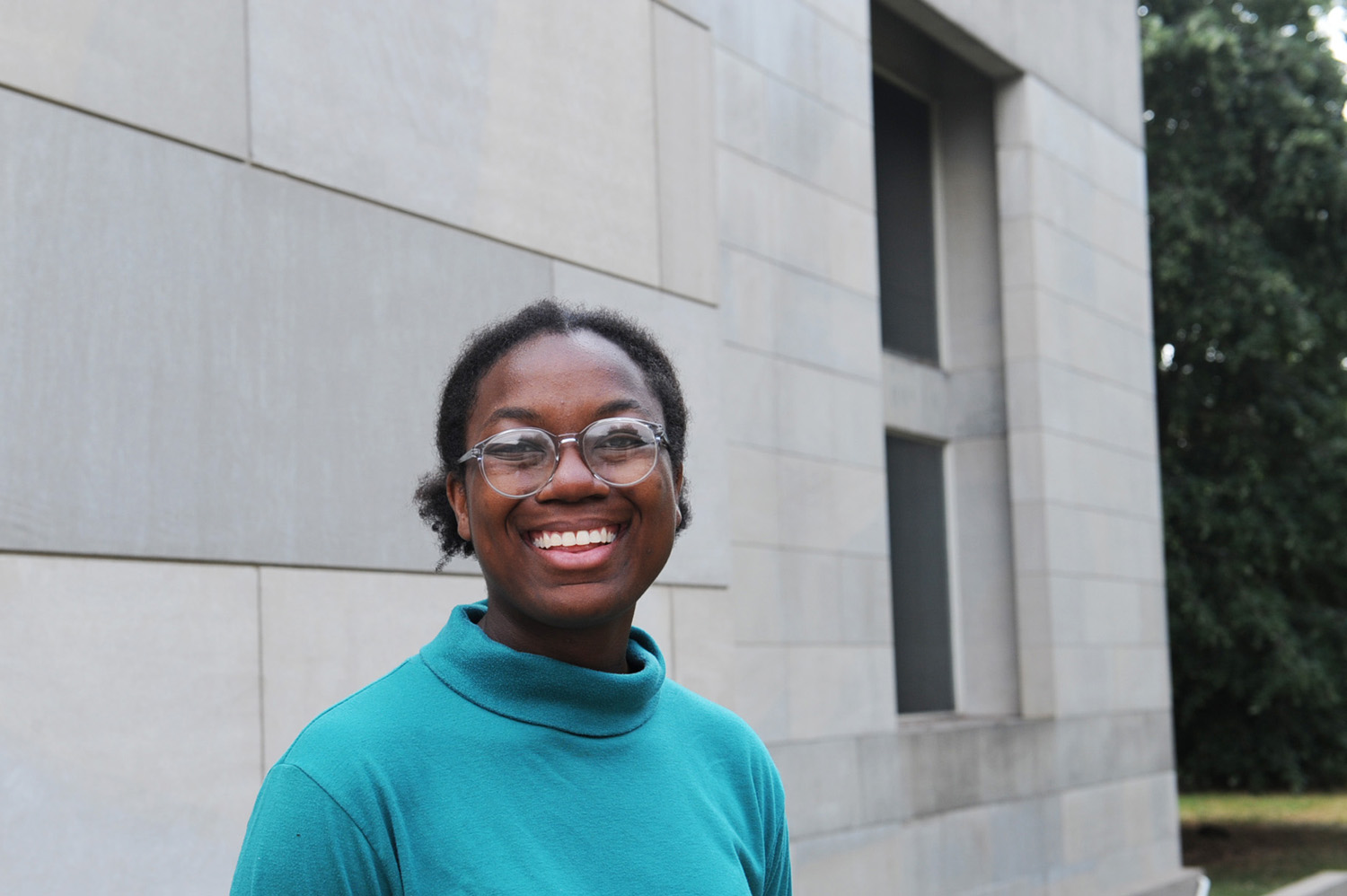 In this News @ Wesleyan story, we speak with Miranda Haymon from the Class of 2016. #THISISWHY

Q: Miranda, what are you majoring in and why?
A: I am a German studies and theater double major but when I started at Wesleyan, I thought I was going to create my own linguistics major under the University Major option. I remember very clearly the Wesleyan Admissions Dean telling me I could take four languages for all four years if I wanted to — I was instantly sold. Instead of doing that, I ended up taking a few theater classes, a German language class and a First Year Seminar cross-listed in German Studies. I had recently begun German senior year in high school and always loved theater, so I thought this would be a good place to start for my first semester in college. I ended up becoming really close to my theater and German professors and discovering German theater was something I was interested in exploring further. The rest is history!
Q: What has your theater experience been like at Wesleyan?
A: One of my reasons for choosing Wesleyan was the theater scene. There is a great dynamic between extracurricular theater, Second Stage, and theater sponsored by the Theater Department. I loved that I could pursue theater inside and outside of the classroom, so my theater experience at Wesleyan has been a combination of the two. I served as a Second Stage staff member and Managing Liaison for my first two years and have focused on working more within the Theater Department for my last two years. I've stage managed a few Second Stage shows and this past fall, stage managed the Theater and Music Department's production of In the Heights. I am a directing concentration, so have directed a scene from Romeo and Juliet as well as an adaptation of Kafka's short story In the Penal Colony as part of my directing curriculum. Through Second Stage, I directed a experimental ensemble theater piece my sophomore fall. Stage managing and directing are my two focuses, but I've also dabbled in costume and props design, as well as fight choreography. For my honors thesis in theater and German studies, I will be directing my own adaptation of Slaughterhouse-Five set to go up in the CFA Theater February 2016. I can't wait!
Q: As a Mellon Mays Undergraduate Fellow, you spent this summer developing a research topic "Show not Tell: The Role of Political Theater for a Post-Combat Audience." How did you come up with this idea?
A: I saw a lot of theater when I was abroad in Berlin. I was completely struck by the fact that in Germany, the theater is a space for political discourse, whereas in America, the majority of theater is for entertainment. How has and how can the theater serve as a space for political discourse for an audience in the aftermath of war? In the case of my research, Germany after World War II? But how about America after the Iraq War or any other post-war country? Is political theater about politics anymore, or is it about something else?
Q: What will be your research process? Will you be traveling?
A: My research project is in two parts: the first being a senior essay engaging with theories of performance studies, affect, actor-audience relationship as well as semiotics. The second part of my project will be investigating these theories surrounding political theater with a practical approach involving directing Slaughterhouse-Five. I recently completed a six week research and writing intensive sponsored by Mellon Mays, so I have a prospectus and a nine month plan of action. At the moment, I am doing a lot of reading to further embed myself in the conversation about political theater. In the fall, I will be traveling to Special Collections and Manuscripts Division at Stanford University to check out a collection of theater programs from productions that occurred soon after the end of World War II.
Q: What do you hope to ultimately accomplish with your research?
A: I want to gain a better understanding of theater in a political context, that is, theater as a reflection or representation of the artist's environment. I want to explore how (or if) artistic works, movements, and theories reflect these artists' political positions. I hope that this research will better ground my knowledge of a time period I believe to be fundamental to theater history and theory. Through this project I hope to put myself in a better position to understand the definition of political theater in the context of post World War II Germany and beyond.
Q: You're also a Senior Interviewer. How did you become involved and what do you like most about that role?
A: I was heavily involved with the Andover Admissions Office, so I knew I wanted the same for my college experience. I've been interested in the position of Senior Interviewer since my sophomore year when I became close friends with a former senior interviewer who was a theater major. I love being able to meet so many different students and share my own Wesleyan experience with the hope that they can understand what resources could be available to them if they are admitted.
Q: Are you involved in any extracurricular activities or clubs?
A: I recently became involved with Terpsichore, which is so much fun! Last semester I choreographed a Harry Potter dubstep dance with one of my best friends and also danced in another large group piece. I hadn't choreographed or danced before this, so it was a scary but really fun experience. I can't wait to do it again next year!
Q: Where are you from and how did you hear about Wesleyan?
A: I was born and raised in Boston, but attended boarding school at Phillips Academy in Andover, Mass. During the early stages in my college process, I made a list of all the things I loved about Andover and all the things I really disliked. Seemingly out of nowhere, Wesleyan rose to the top of my list. It was absolutely perfect: an interdisciplinary approach to education, spirited students that have close relationships with their professors and not to far from home! I hadn't heard of Wesleyan beforehand, but I knew immediately it was the school for me.
Q: What are you post-Wesleyan plans?
A: I plan on taking some time off before applying to PhD programs in performance studies. During my time off, I'm hoping to travel, spend time with my family and gain more practical theater experience.