Student Music Scene Celebrated at the 4th Annual MASH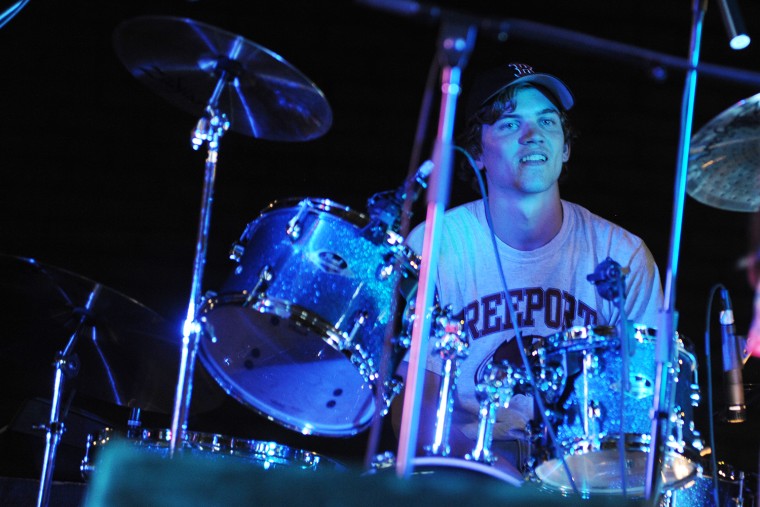 On Sept. 11, the Center for the Arts celebrated the student music scene at The MASH. Inspired by Fete de la Musique, also known as World Music Day, this fourth annual festival highlights Wesleyan's student musicians. The event took place inside Usdan University Center, Patricelli '92 Theater and Crowell Concert Hall.
More than 15 bands performed including Locus, described as "one man with psychedelic textures and experimental beats;" Mom, a funky band full of post-pubescent mystery rock; Quasimodal, Wesleyan's oldest co-ed A cappella group; Veeblefetzer, Wesleyan's finest Klezmer ensemble; Lo-Qi, a rap duo "here to denounce corporate oppression;" Sleep Kid, a sea-punk group of musicians and magicians; Slavei, a group inspired by music of Europe, the Balkans, and Caucasus Georgia; and Sloopy Coos Canyon, who performs "pretty happy stuff about sometimes sad things," among others.
Photos of The MASH are below and in this Wesleyan University Facebook set. (Photos by Will Barr '18, Ryan Heffernan '16, Hannah Norman '16 and Rebecca Goldfarb Terry '19)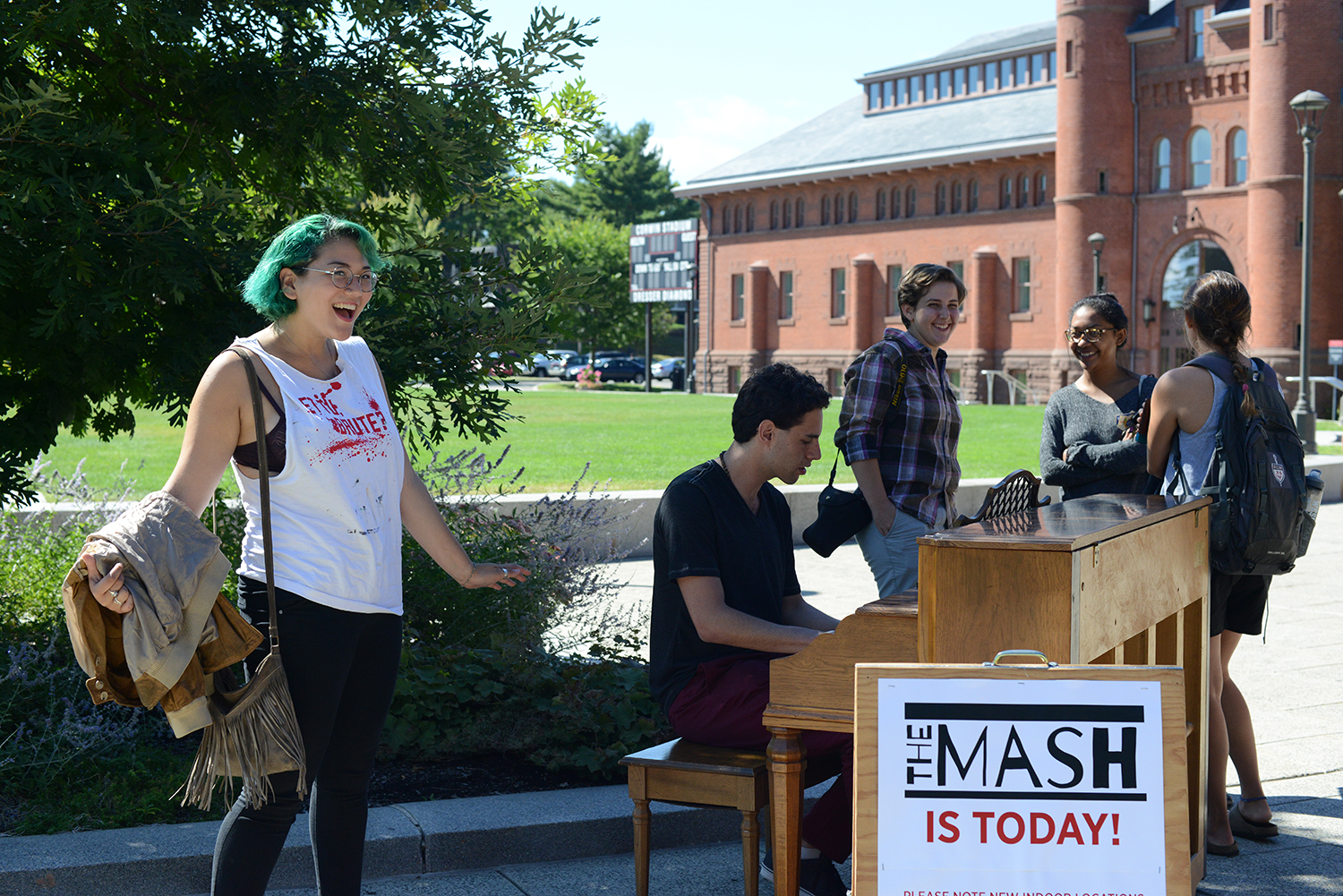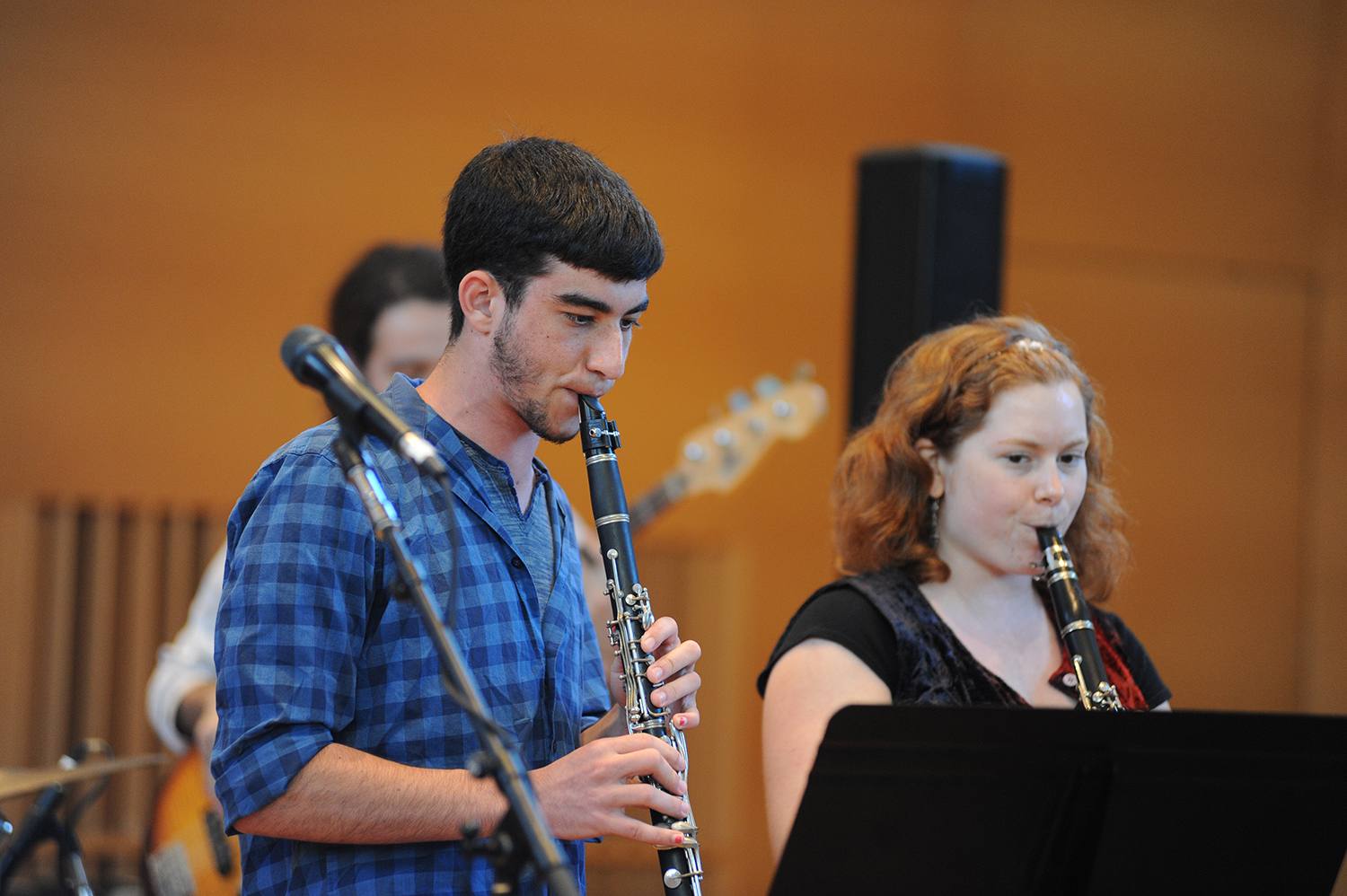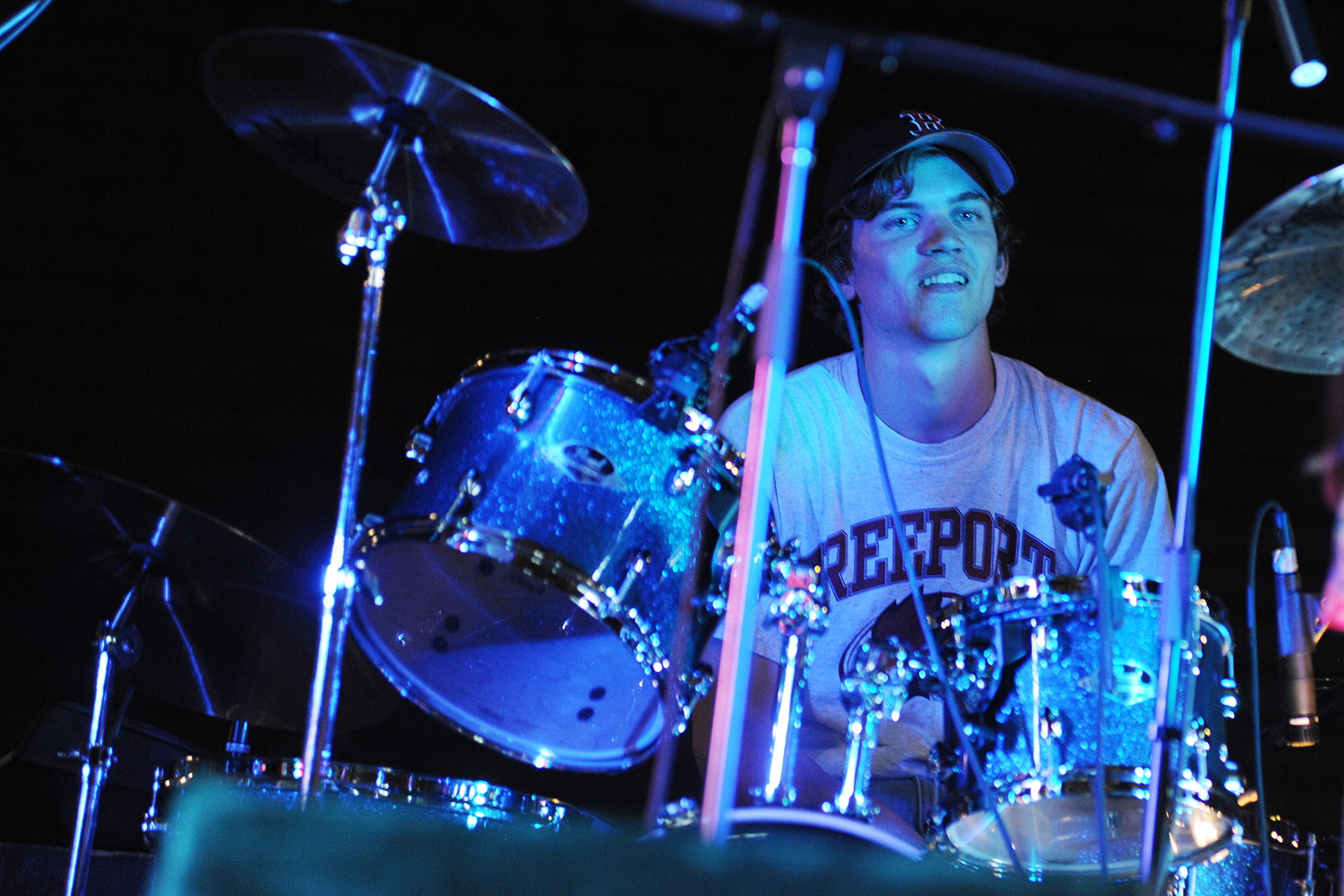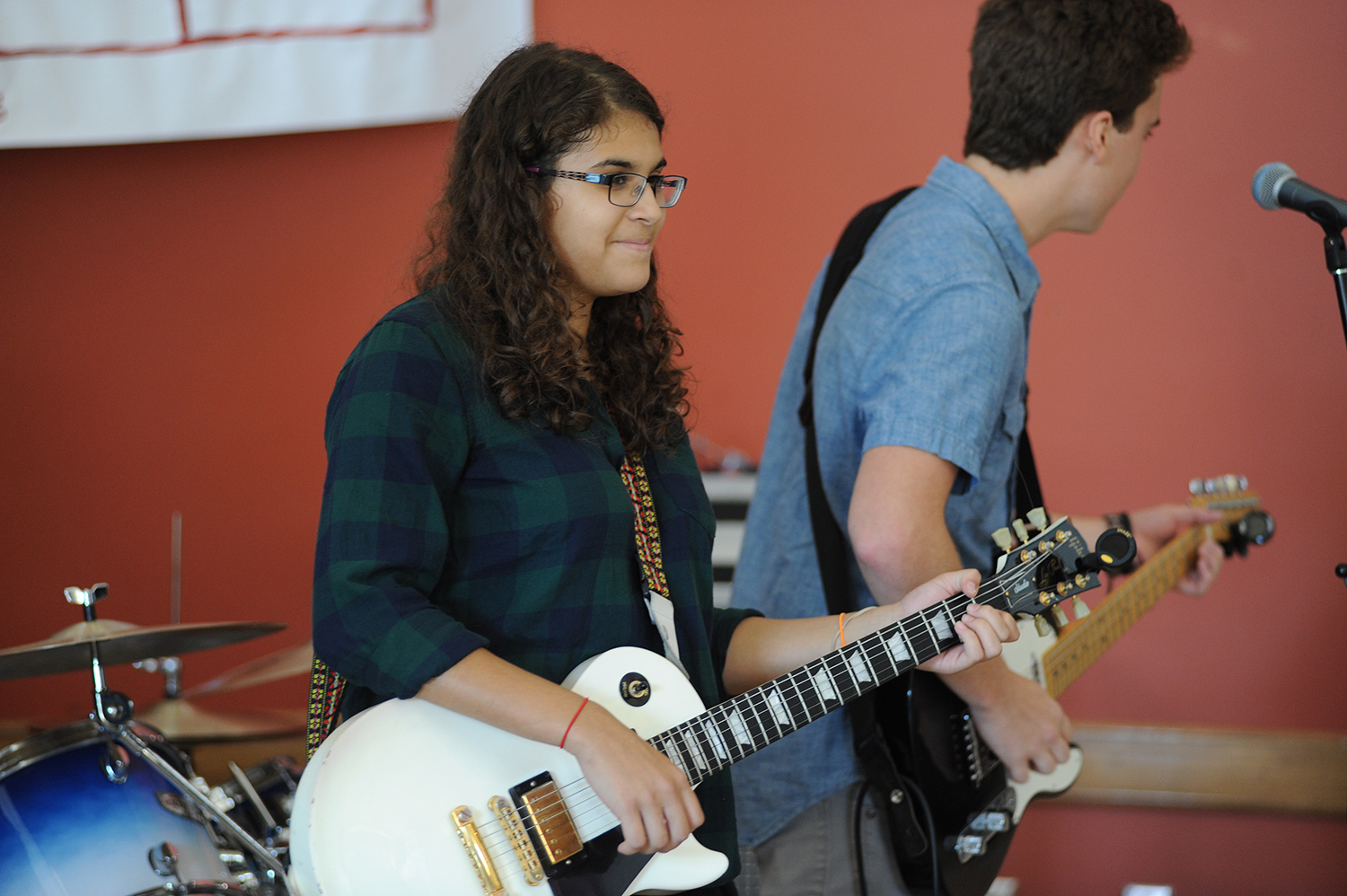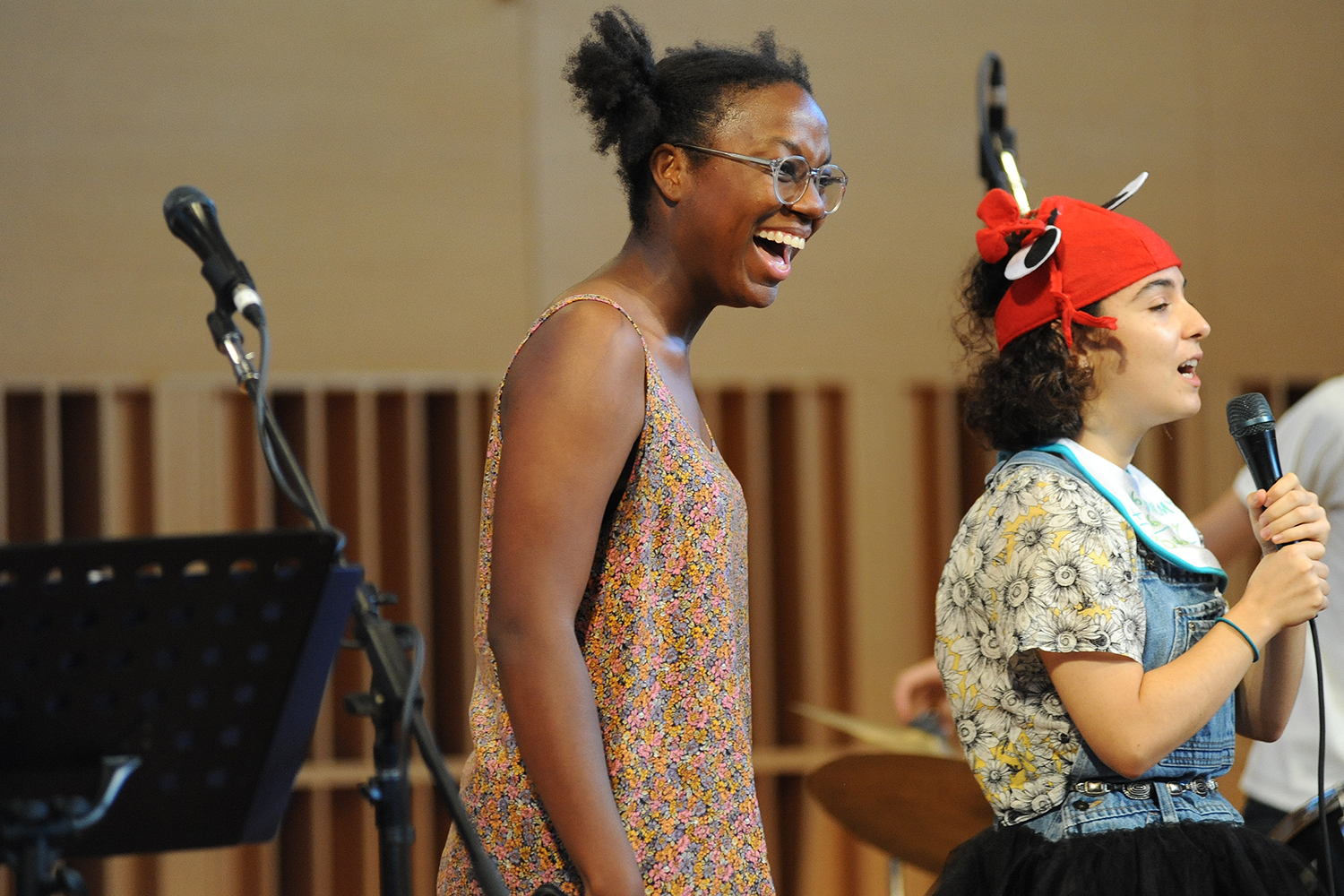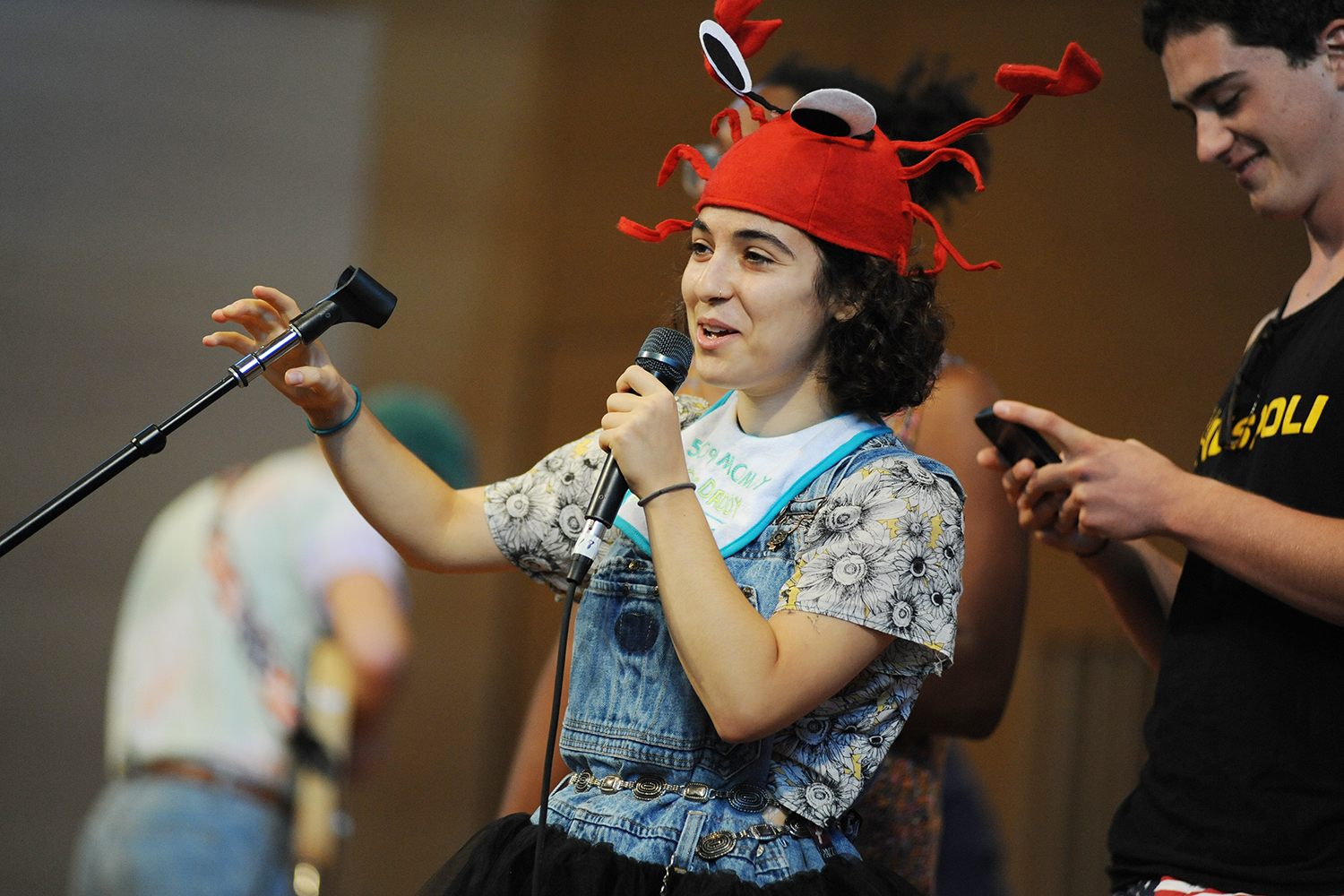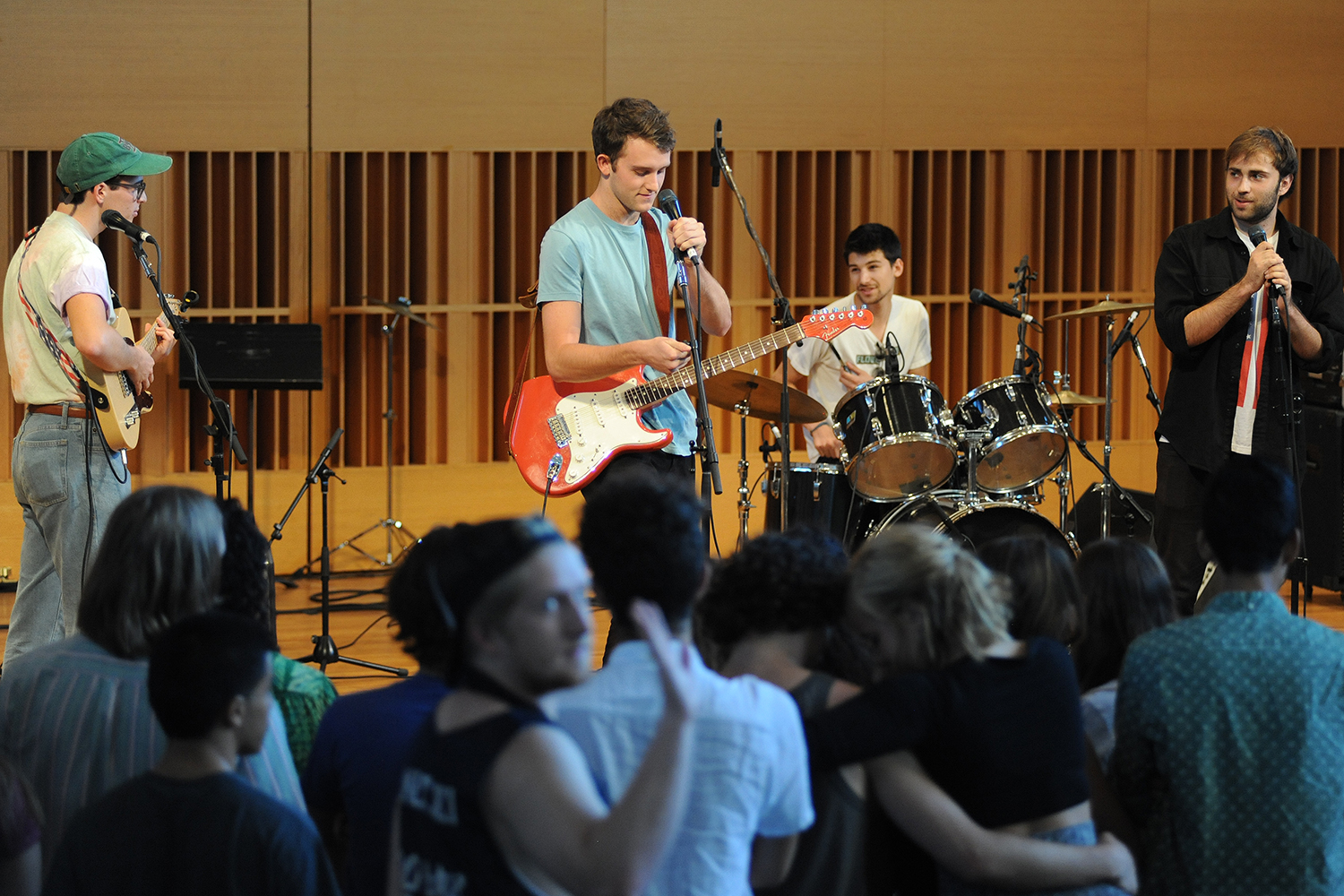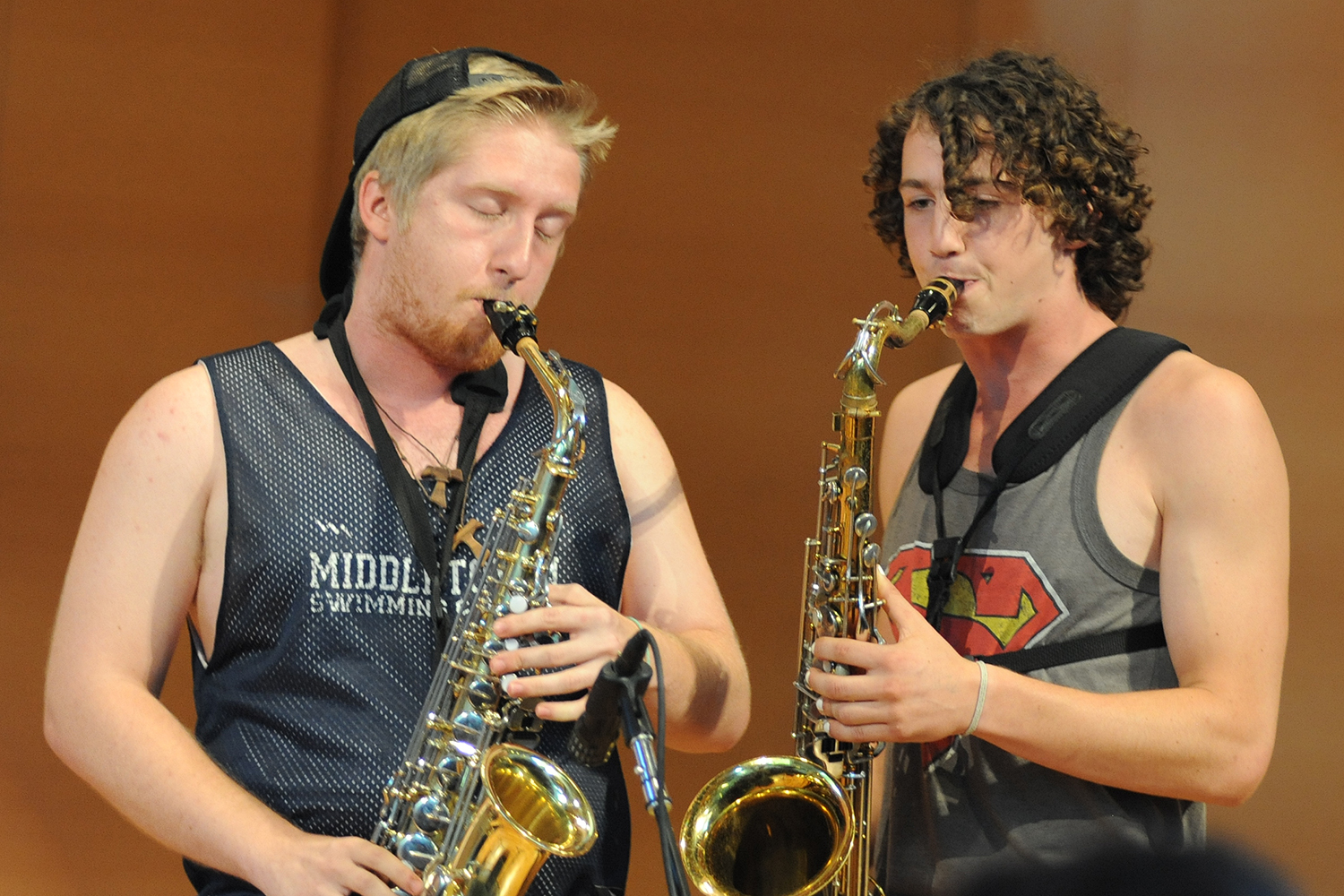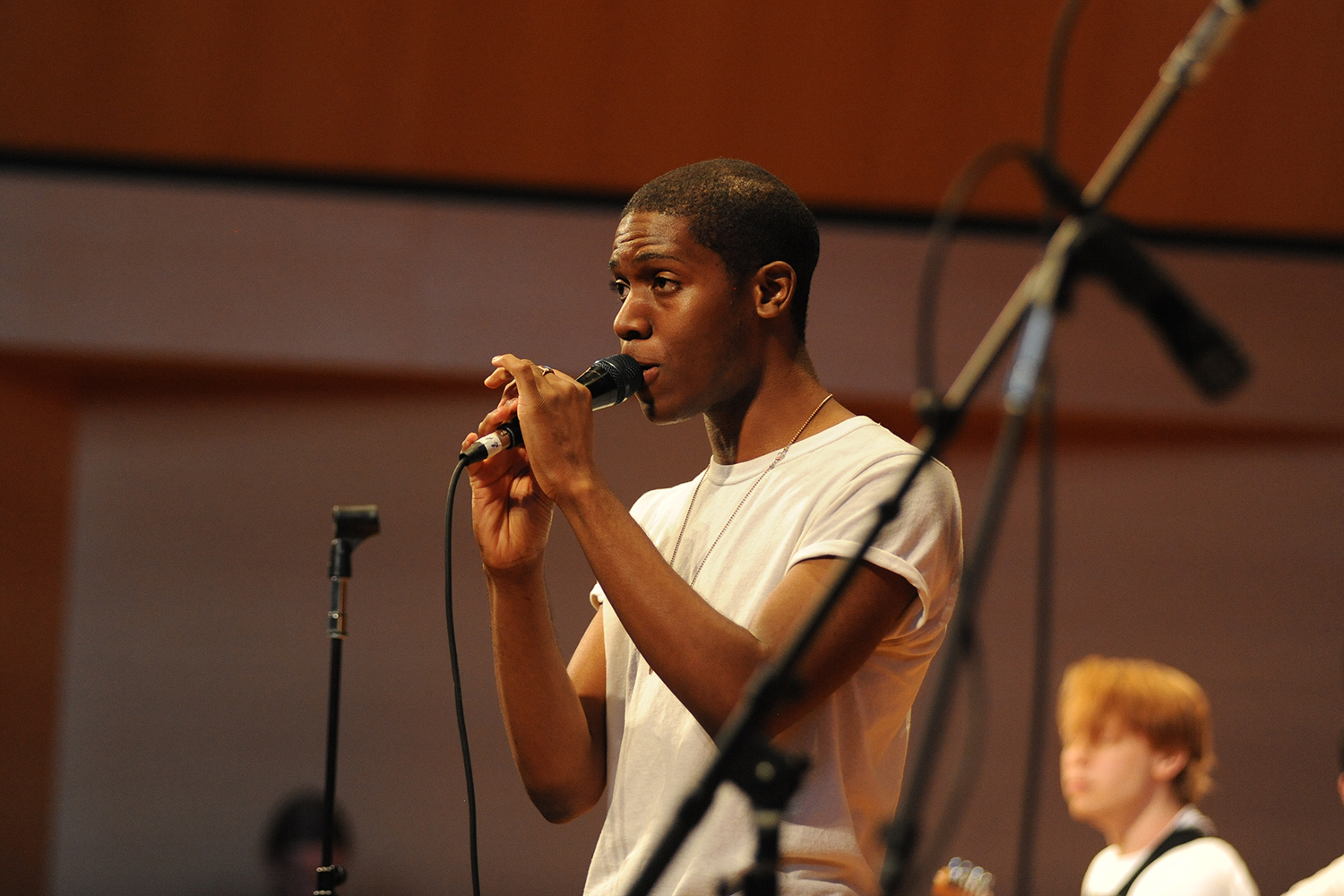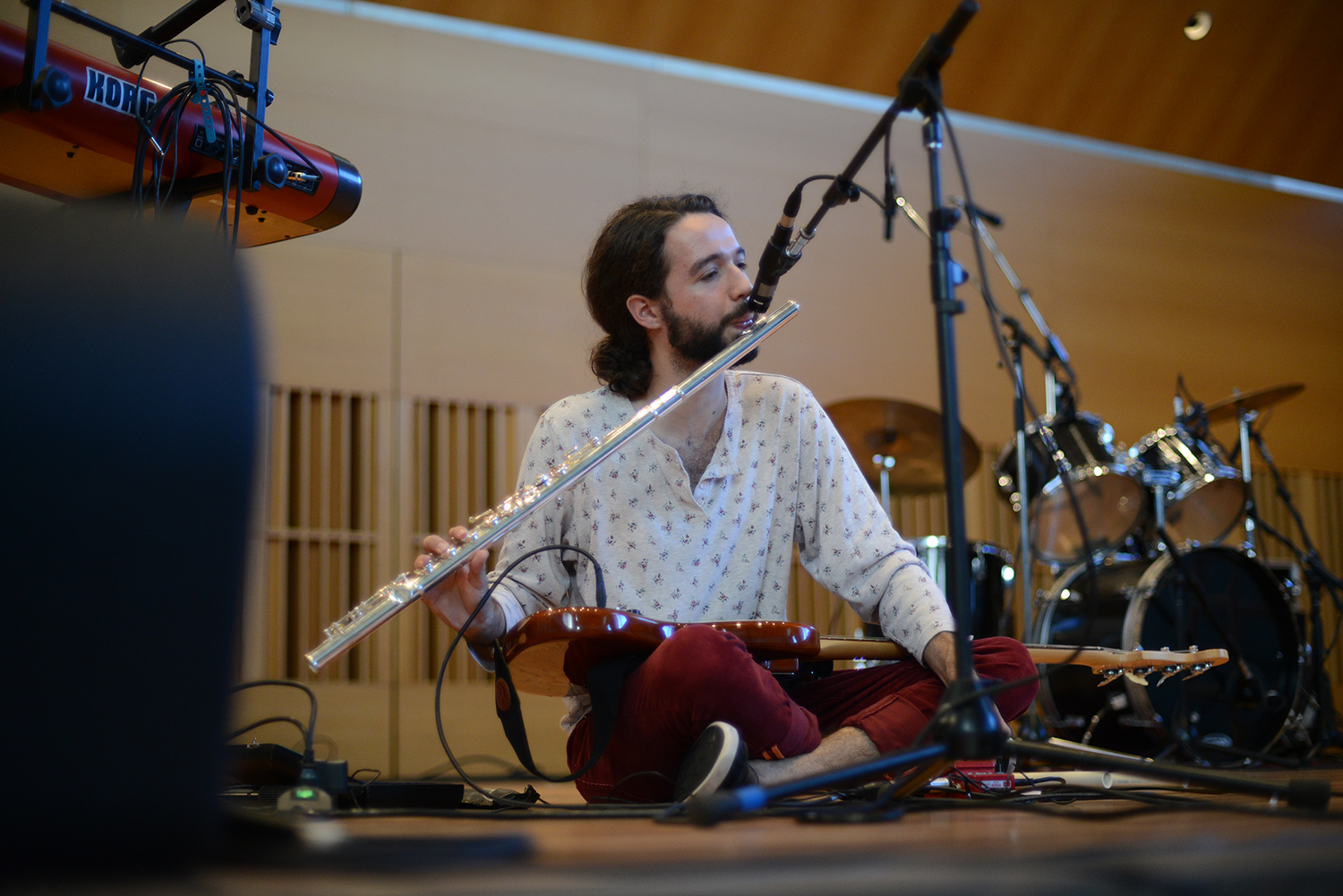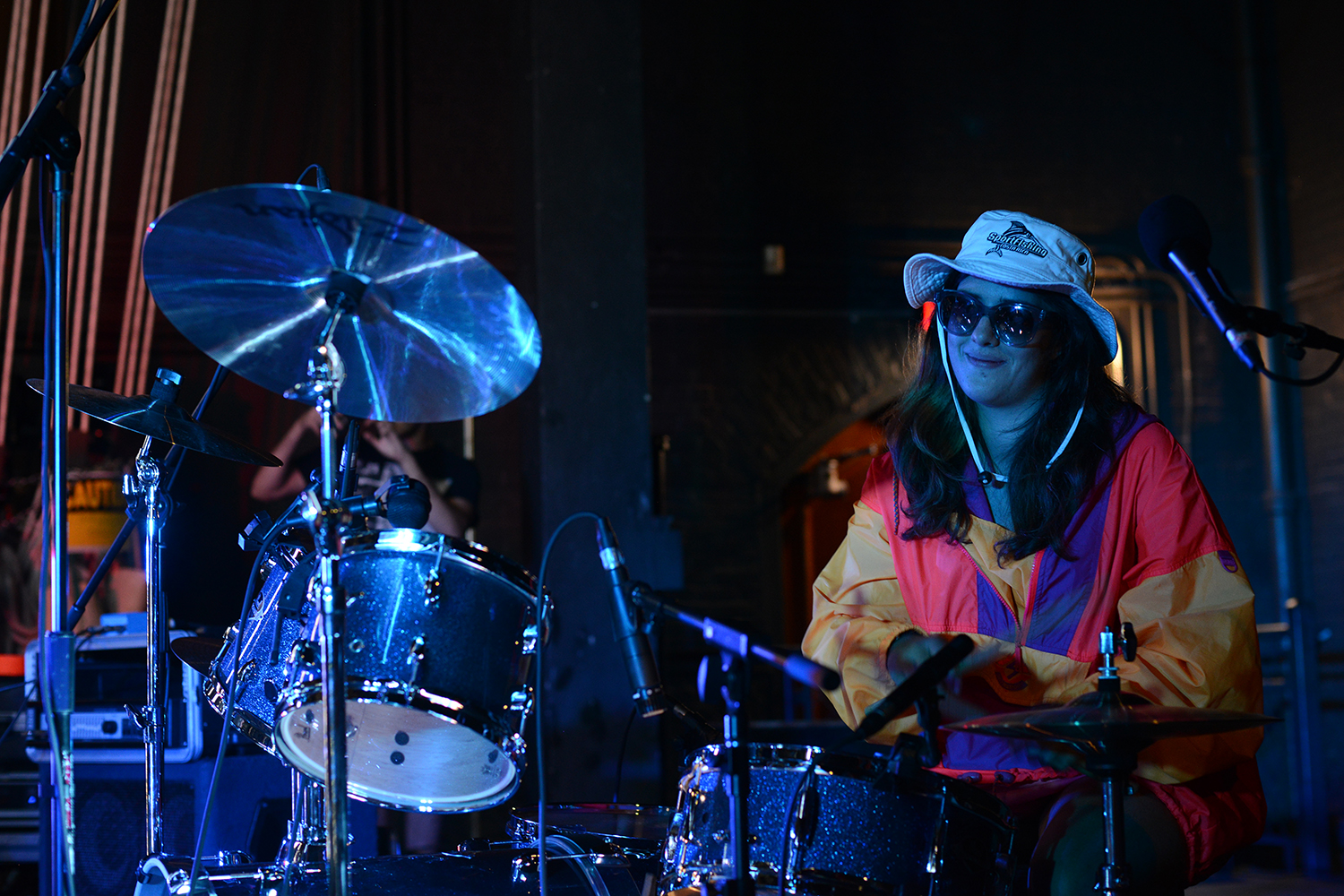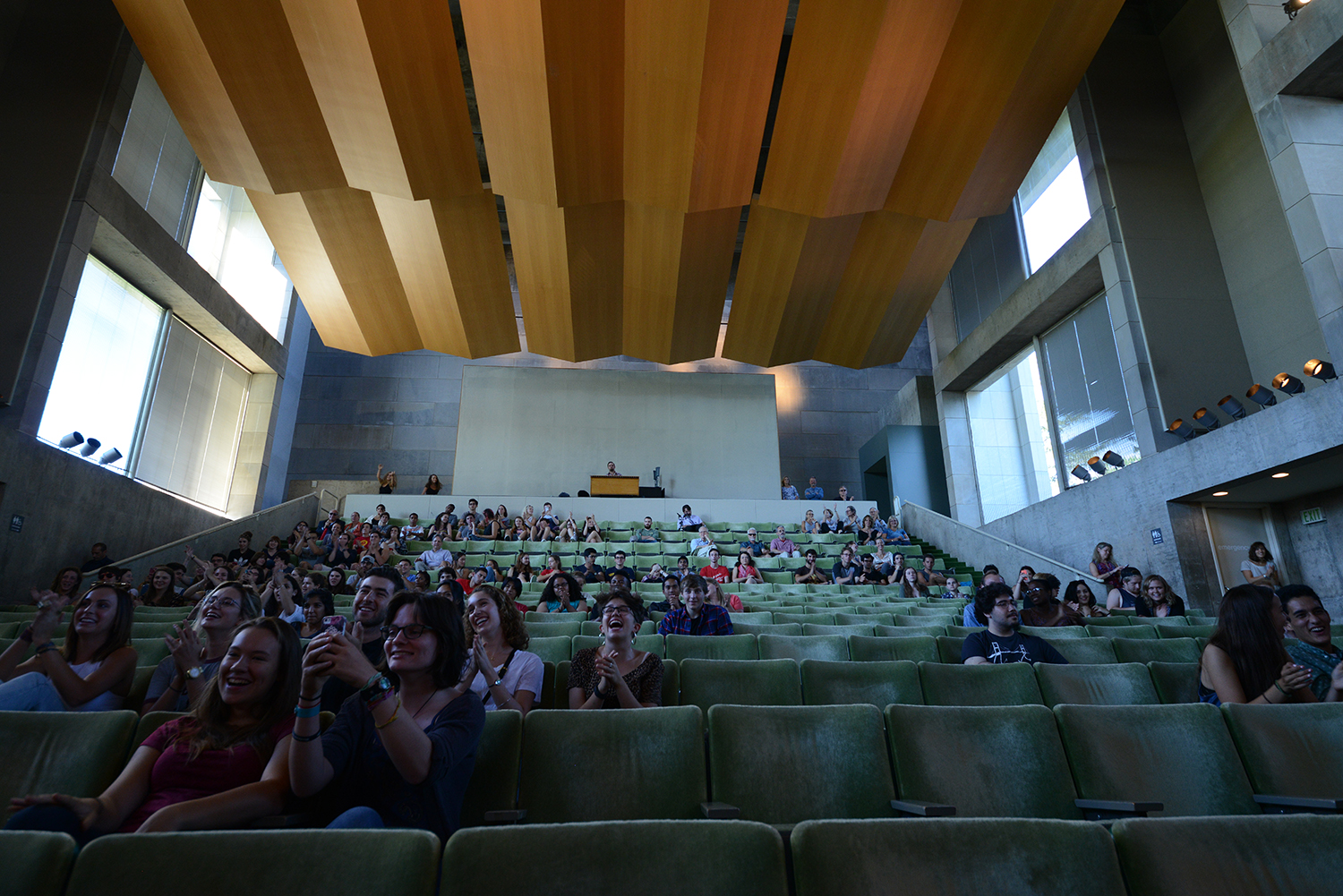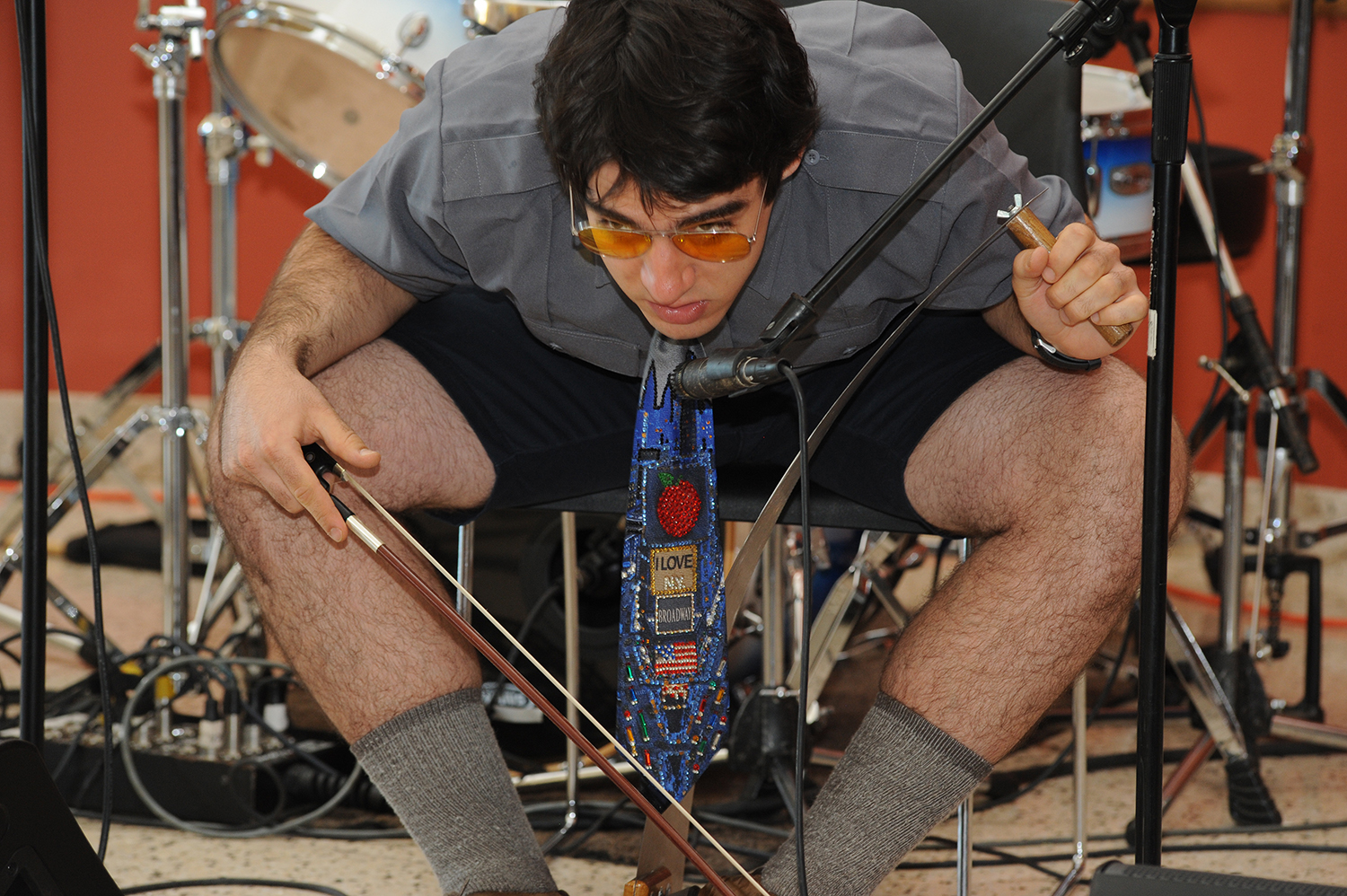 The MASH also featured the faculty/staff band Smokin' Lillies, featuring Louise Brown, dean for academic advancement and the dean of the Class of 2017; Barry Chernoff, director of the College of the Environment, and the Robert Schumann Professor of Environmental Studies; Rob Rosenthal, the John E. Andrus Professor of Sociology and director of the Allbritton Center for the Study of Public Life; with Luanne Benshimol; Evan Glass; Paul Horton; and special guest Wesleyan President Michael Roth on keyboards.