Wesleyan Partners with Say Yes to Expand Educational Access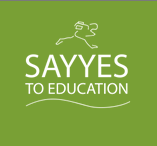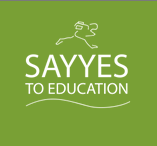 Continuing its long-standing tradition of expanding access to higher education, Wesleyan recently announced a new partnership with Say Yes to Education.
Say Yes works with students from low-income and other background historically underrepresented in the nation's colleges and universities from partner locations including Buffalo and Syracuse, N.Y., Harlem, Hartford, Conn. and, most recently, Guilford County, N.C. Students have access to full-tuition scholarships as well as a wide array of supports and services—academic, social, emotional, medical and legal—to help them successfully navigate the path to college readiness.
Wesleyan is one of 100 private colleges and universities in 22 states to partner with Say Yes. It is joined by such high-caliber institutions as Bowdoin College, Swarthmore College, the University of Chicago, and Wake Forest University. A full list of participating schools can be found here.
"We are pleased to partner with Say Yes in its admirable efforts to make a college education possible for public school students around the country," said Nancy Hargrave Meislahn, dean of admission and financial aid. "For decades, Wesleyan has worked with community-based organizations to become accessible and affordable to students from every background, and proudly welcomed a new class this fall with 17 percent first-generation college students and 21 percent Pell recipients. We offer a rigorous academic environment with support systems to help all of our students succeed."
Read more about Wesleyan's efforts to expand access, dating back to the 1960s, in this 2014 story in Wesleyan magazine.
Say Yes to Education was founded in 1987 by money manager George Weiss, who promised 112 sixth graders at a Philadelphia public school that he would pay to send them to college if they graduated high school. In the ensuing decades, Say Yes has grown into a national nonprofit that works to organize and galvanize communities around the goal of every public school student graduating high school prepared for college or other post-secondary education, and with access to scholarships to make that education affordable.