Shinohara's Woodcuts on Display at Roger Williams University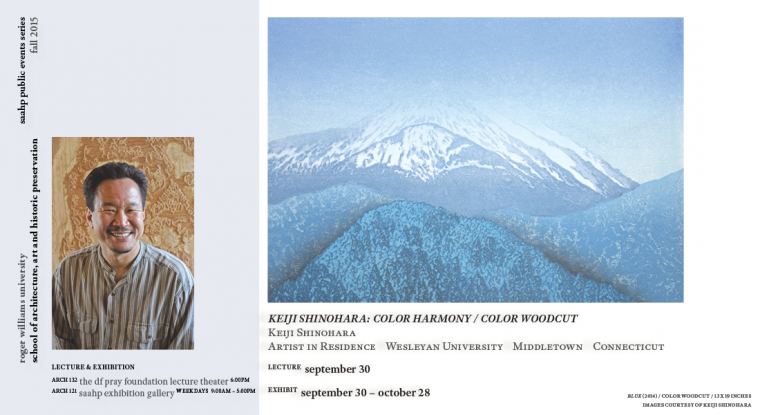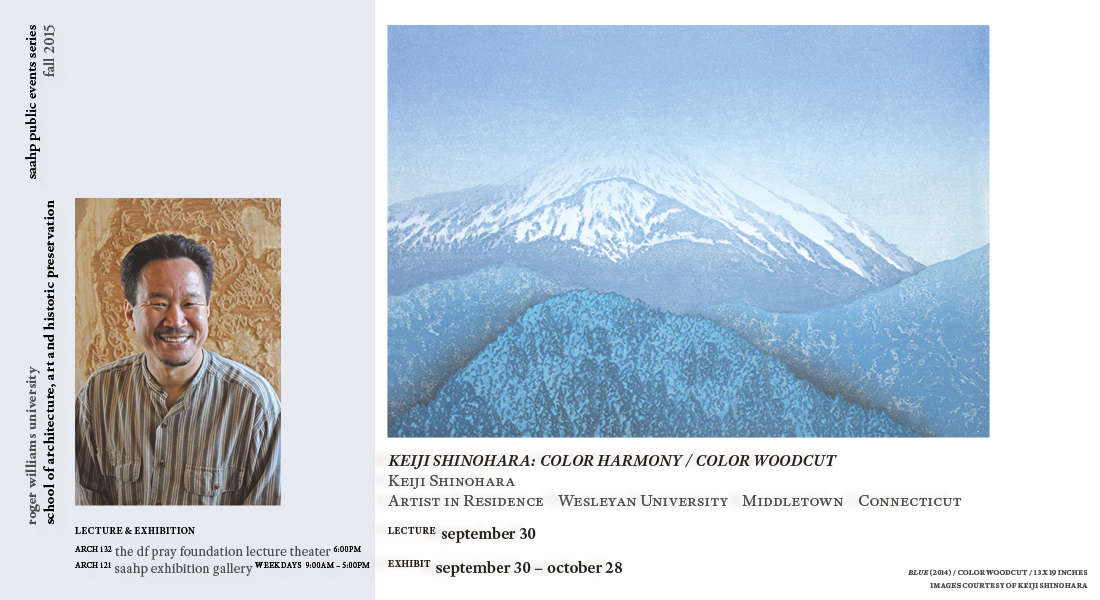 Artwork by Keiji Shinohara, artist in residence, is on display at Roger Williams University through Oct. 28. After two separate showings at Odakyu Shinjuku Art Salon in Shinjuku, Tokyo, Japan and Art Zone-Kaguraoka in Kyoto, Japan, Shinohara's "Color Harmony/ Color Woodcut" exhibit comes to a close at Roger Williams' SAAHP Exhibition Gallery.
Shinohara describes his work as "employing ancient methods, while diverging from tradition by experimenting with ink application and different materials to add texture," thus creating what he calls "a fusion of Japanese aesthetic and Western modernism."
"Color Harmony / Color Woodcut" focuses on his perception of different landscapes. The aim, he says, is not to portray "realistic accuracy," but to concentrate on the "feelings and emotions behind these abstract landscapes."
Shinohara is on the faculty in the Art and Art History Department and Department of East Asian Studies.