Astronomy Students Present Research at KNAC Symposium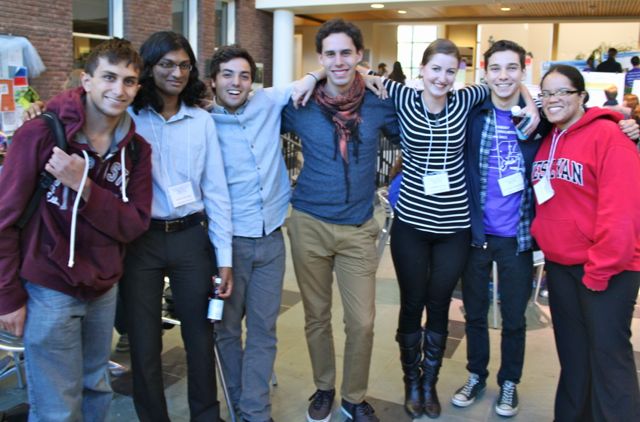 The 26th Annual Undergraduate Research Symposium of the Keck Northeast Astronomy Consortium (KNAC) was held at Williams College on Oct. 17.
Five students presented results of their summer research: Julian Dann '17, Aylin Garcia Soto '18, and Girish Duvvuri '17 delivered oral presentations while Rachel Aronow '17 and Avi Stein '17 presented a poster. Several other students came along to enjoy the weekend, which featured a dinner and social event on Friday night, the seminar on Saturday and breakout sessions on such topics as Inclusive Astronomy and how/why to program in Python.
More than 100 students and faculty from KNAC attended the event (pictured below):