Lipton Galbraith '16 Attends Confronting Inequality Conference at U.S. Military Academy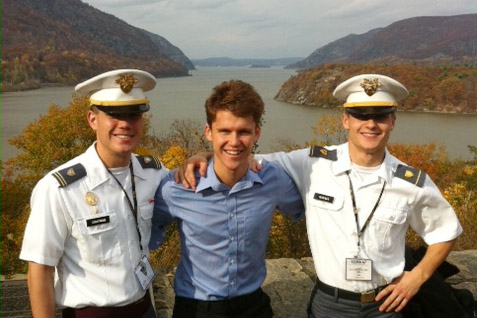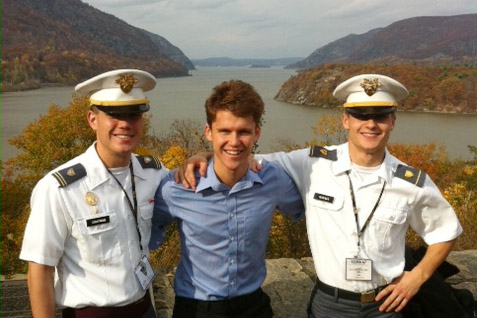 From Nov. 4-7, Gabriel Lipton Galbraith '16 participated in the 67th annual Student Conference on United States Affairs (SCUSA) at the United States Military Academy at West Point.
The conference, titled "Confronting Inequality: Wealth, Rights and Power" brought together students, scholars and members of the military to talk about pressing challenges currently facing U.S. policy makers.
Student delegates were split into roundtables to discuss specific topics touching on this broader theme. Lipton Galbraith's roundtable focused on international trade and inequality. Over the four day conference they authored a position paper focusing on the possible consequences of the recently signed Transpacific Partnership (TPP) on inequality.
Lipton Galbraith, who is majoring in government and minoring in economics, is interested in international relations, international economics and law. He's currently writing a senior thesis on government surveillance policy in North America and Western Europe.
"The SCUSA conference definitely enabled me to explore my academic interests, as well as get a sense of the various avenues of public service that are available to new graduates," he said.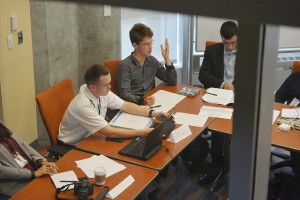 In addition to the time spent in the roundtable discussion, Lipton Galbraith attended a number of talks from subject matter experts on the implications of inequality in the 21st century. The opening panel discussion brought together policymakers from the military, U.S. AID, the U.N. Population Fund (UNPFA), among others. Former United States Secretary of State Madeline Albright delivered the keynote address.
Lipton Galbraith also spoke with representatives working at the State Department, major human rights organizations, and numerous think tanks.
"All in all, the conference was a wonderful opportunity to converse with scholars of all sorts and to better understand the goals of the military."