Matesan Writes on Why ISIS Will Not Thrive in Indonesia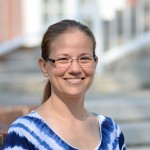 Following an ISIS attack in the heart of Jakarta earlier this month, Assistant Professor of Government Ioana Emy Matesan writes on the blog "Political Violence @ a Glance" why she believes ISIS will not thrive in Indonesia. The ISIS affiliate in Indonesia remains very small, and "varies drastically from its counterpart in Syria in terms of motivations, organization, and perhaps more importantly, ability to challenge the state or claim territory."
Matesan notes, "Indonesia has seen its fair share of violence, and even some earlier attempts to build an Islamic state." She provides a history of different groups that over time have rejected the Republic and attempted to form separate Islamic states, resulting in periods of violence.
She writes:
Since 2009, however, there have been no major terrorist attacks in Indonesia. The trend that has been emerging over the last five years is a move away from hierarchical organizations and large scale attacks towards online, individual self-radicalization and decentralized networks of radical ideologues. Such is the case also with ISIS supporters in Indonesia, who are no more than several hundred across the entire archipelago.

This number is large enough to stage attacks such as the recent ones in Jakarta. But the number is minuscule when compared with the 50 million strong, pro-democratic and tolerant Nahdlatul Ulama (on their anti-ISIS and anti-extremism activities, see here). Compared to Syria and Iraq, there is also no significant challenge to the legitimacy of the Indonesian state or Indonesian democracy; there is no power vacuum or disintegration in the rule of law that these ISIS fighters could take advantage of.

To be sure, the threat of violence might not disappear in Indonesia. But it is important not to overreact to these attacks, not to overestimate the reach of ISIS, and not to conflate developments in the Middle East with developments in Southeast Asia. American involvement in counter-terrorism and harsh tactics by the police or Densus 88 (the counter-terrorism unit) have only spurred violent attacks before. Unlike many other countries countering terrorism, Indonesia has done many things right – it adopted a legalist rather than militaristic approach to counterterrorism and it has combined soft and hard tactics, understanding the importance of incentives, exit options, and respect for the rule of law. Rather than give in to an ISIS hysteria, the country should keep building on the lessons it has already learned from its tumultuous past.