Quah '12 has 'All the News on Podcasting'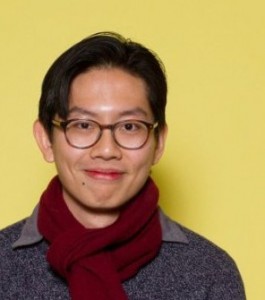 Nicholas Quah '12 is the subject of "Meet the 26-year-old who's got all the news on podcasting," an article by Benjamin Miller on Poynter.org. Quah is the creator and full-time blogger at Hot Pod, his newsletter about podcasts, which you can find at nicholasquah.com. It is also hosted at NiemanLab, the site for Harvard's Neiman Foundation for Journalism.
While most media aficionados consider the fall of 2014 to be the time when podcasts gained considerable popularity (Serial—the true crime investigation series on public radio is just one example), Quah had been a fan of podcasts for several years by then: as a Wesleyan undergrad majoring in the College of Social Studies, he had enjoyed podcasts. He continued listening in his post-college life, where he started as a research associate at Business Insider.
Both as a fan and a journalist, Quah followed podcasting from a cultural and business perspective. He began an e-mail newsletter, Hot Pods, because, as he explained to Miller: "It just felt like there was a lot missing…. Why were there developments in podcasting? Why were there developments in podcasting culture? Where did "Serial" come from? …I approached it from a criticism standpoint at first and then expanded into more business-side stuff."
On Jan. 26, he announced his departure from Panoply, a podcast network, for which he served as manager of audience development, to devote himself full time to HotPods, hoping to make his avocation a sustainable business, with subscribers receiving weekly updates—with the option to pay a fee and receive more frequent communications, with Quah's insights and analysis.
The decision, he told Miller, came about because:  "I think it feels like everything in podcasting is moving a lot quicker, and we're going to hit some kind of tipping point. And I want to be an outsider and cover that when it happens."