Hamilton Wins Grammy for Best Musical Theater Album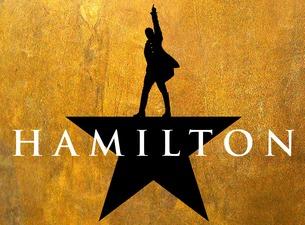 The Broadway musical sensation­ Hamilton claimed a Grammy Feb. 15 for Best Musical Theater album, and the show's creator and star, Lin-Manuel Miranda '02, rapped his acceptance speech. Miranda and the cast of Hamilton (directed by Thomas Kail '99) also performed for the 58th Annual Grammy Awards ceremony live via satellite from the show's home at the Richard Rodgers Theater in New York.
In addition to Miranda and Kail, the show's Wesleyan connections include album co-producer Bill Sherman '02 and Atlantic Records' head of A&R Peter Ganbarg '88, who helped sign the album to the label.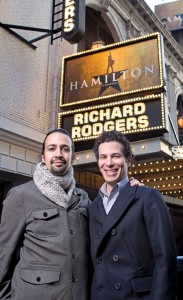 "This has been an amazing experience for all involved, and the fact that so many Wes alums are a part of this makes it even more special," Ganbarg said. "Hamilton is the fastest-selling Broadway cast recording in over 20 years, since Rent, and it will soon be certified as a Gold album—the first cast album to be certified since Jersey Boys, almost 10 years ago."
"To perform from our home is a dream come true," Miranda said of the performance in a statement prior to the ceremony. Grammy Awards' producer Ken Ehrlich called Hamilton "the toast of Broadway" in an interview with ET. Stephen Colbert had the honor of introducing the cast performance of the show's opening number live from New York.
Miranda previously won a Grammy for Best Musical Show Album for his Broadway debut In the Heights. Sherman, the album's co-producer, also received a Grammy that year. In the Heights also received several Tony Awards.
Next up for Hamilton: Nominations for the 2016 Tony Awards will be announced live on May 3, with the awards presented at the Beacon Theatre in New York on Sunday, June 12.
Wesleyan hosted a sold-out benefit performance of Hamilton on Oct. 2, raising $1.6 million for financial aid. Read more.