PhD Candidate Obenchain Recipient of Humboldt Research Fellowship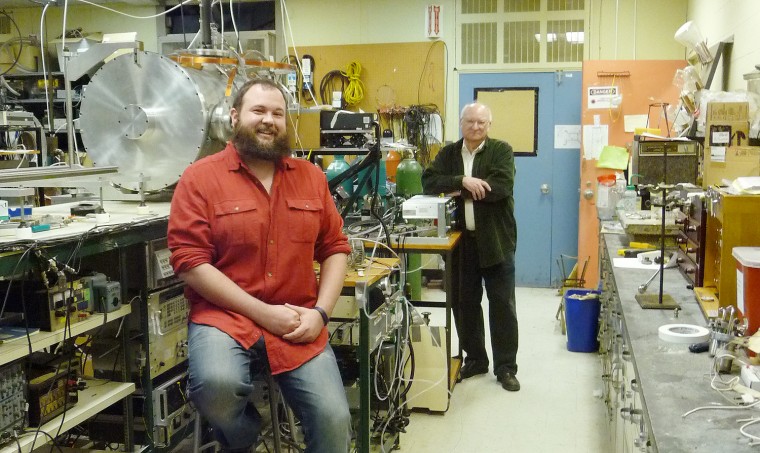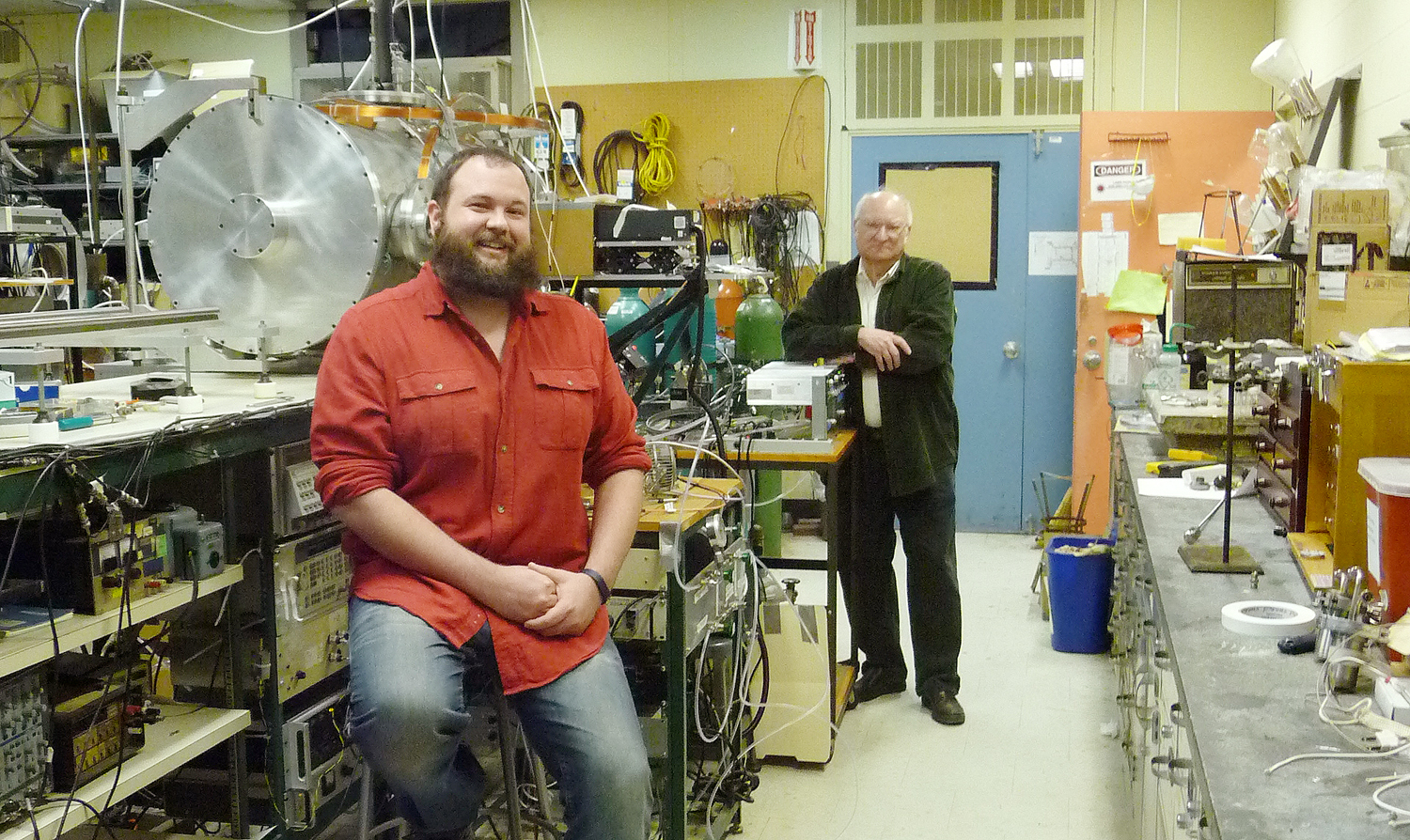 A PhD candidate in chemistry will spend two years in Germany working on microwave spectroscopy research.
As a recipient of the prestigious Alexander von Humboldt Research Fellowship, Dan Obenchain will continue his studies at the University of Hanover. He will start his fellowship in August 2016 after taking two months of intensive German language classes.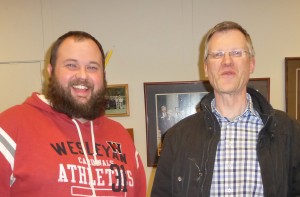 The Alexander von Humboldt Foundation brings young and senior scientists from around the world to Germany to conduct research in many different fields of science.
"Thankfully, working at Wesleyan has given me many great opportunities to publish my work. The faculty of both the chemistry and physics departments have been very supportive throughout my time at Wesleyan," Obenchain said.
At the University of Hanover, Obenchain will work alongside Jens-Uwe Grabow, a professor from the Institute of Physical Chemistry and Electrochemistry. Both Obenchain and Grabow are microwave spectroscopists who study the properties of molecules by observing how they rotate. In 2015, Obenchain wrote a research proposal that looks at the interaction of two metals found in bimetallic nano-particles. Nano-particle research is a growing field of materials science, and is helping to make advances in many fields, including fuel cell efficiency and in polymer synthesis.
"Thinking about what we do is similar to thinking about a figure skater spinning in place. The skater will go faster if they bring their arms into their body, and slower if they extend them out. We use the same ideas when molecules rotate to determine their shapes and the type of chemistry they can do," Obenchain explained.
In addition to having similar research interests, Obenchain and Grabow also design and maintain their own research instruments. Wesleyan's Machine Shop constructed Obenchain's microwave spectrometer, which mimics Grabow's design in Germany.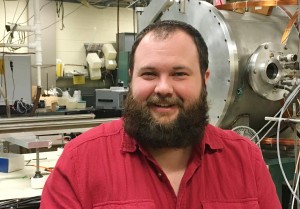 "Jens is not only a great scientist, he's the best at designing and building microwave spectrometers," Obenchain said. "I am more of a MacGyver when it comes to the instruments, while Jens is more of a Michelangelo. Hopefully, I can gain some of his expertise as one day I'd like to start my own academic research lab."
Obenchain, who is completing his fifth year at Wesleyan, plans to defend his thesis at the end of the month and graduate in May. In addition to his research in Hanover, Obenchain looks forward to exploring Germany "and experiencing its culture, and hopefully seeing a Bundesliga soccer match at some point."
After completing his fellowship, Obenchain will join more than 27,000 Humboldt Foundation alumni worldwide – the Humboldtians.