Students Volunteer to Improve Community Conditions in New Orleans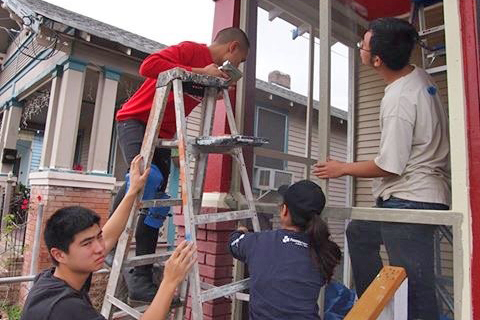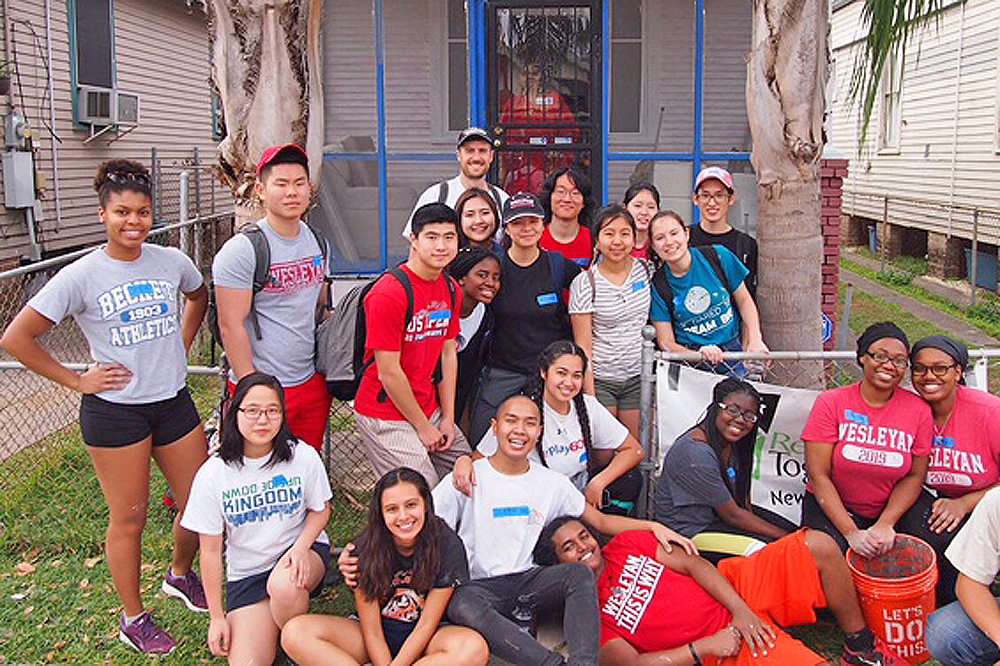 Twenty Wesleyan students spent the first week of spring break volunteering in New Orleans to help with rebuilding and repairing homes in the community.
The students, who were accompanied by Justin Marks, visiting assistant professor of mathematics, bused as a group to to New Orleans as part of ServeUp, a project organized by InterVarsity New England. Wesleyan's group joined volunteers from ​Boston College, Boston University, Clark University, Fairfield University, Northeastern, Rhode Island College, University of Vermont, among others.
Wesleyan's group stayed at an old elementary school site and partnered with two organizations, Rebuilding Together New Orleans and Greenlight New Orleans. Students worked on priming, painting and screening a local home and replaced old light bulbs with energy efficient ones around the community. Many homes in the area are still damaged from Hurricane Katrina.
"It was a truly eye opening experience and it has taught us a lot about the very real problems that are still prevalent in our communities," said volunteer Kenny Chiu '19.