Mehr-Muska Leads Interfaith Student Group on Service Trip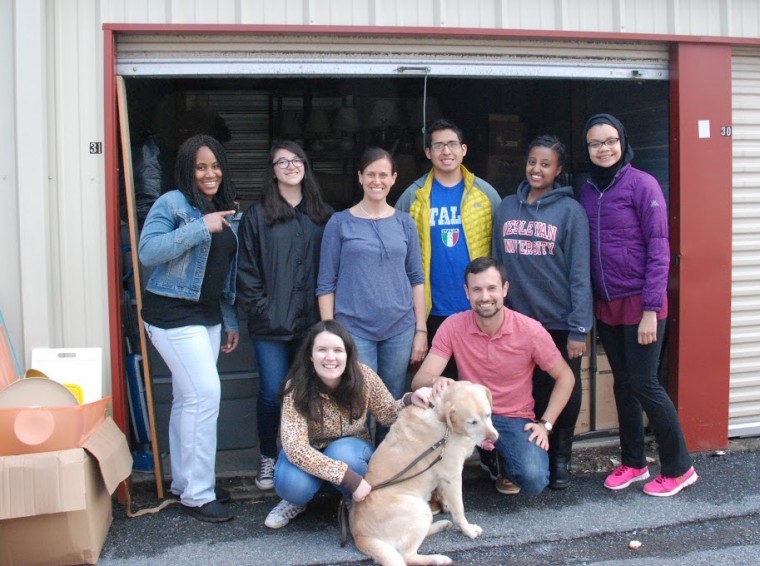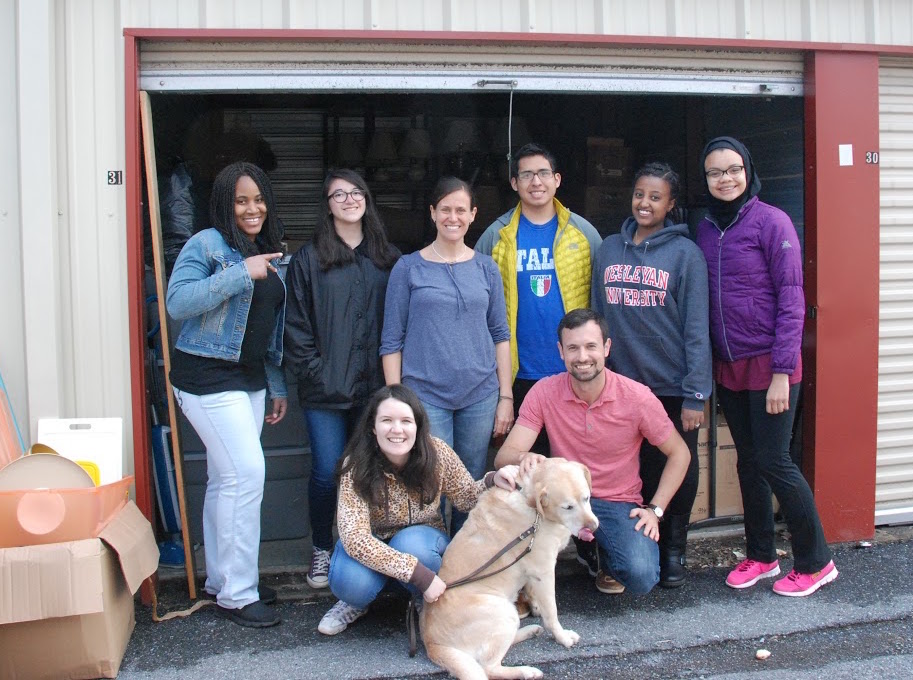 Over spring break, University Protestant Chaplain Rev. Tracy Mehr-Muska led an interfaith student service trip to Harrisburg, Pa. Six students, representing Christian Orthodox, Roman Catholic, Protestant, and Islamic traditions, as well as intern Jon Heinly from Yale Divinity School, and a service dog participated. The group also included international students from Ireland, Ethiopia and Jamaica.
The group stayed at a Mennonite camp and worked on a number of service projects, including volunteering with a class for refugees learning English, sorting donations for refugee resettlement, doing construction on apartments for single mothers and their children, and cleaning campgrounds and facilities at the camp. The group also attended Jumma prayer at an Islamic Center, challenged themselves in a 40'-tall high ropes course and zip line adventure, visited the Hersey Chocolate Factory, participated in daily group reflection time, toured the Pennsylvania State House, and ate s'mores (some for the first time ever) around a campfire.
The Patricelli Center for Social Entrepreneurship provided support for students who applied for grants through their program.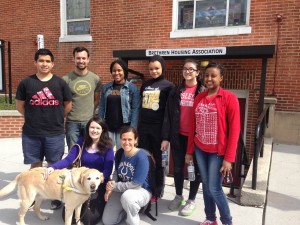 "The students were amazingly kind, compassionate, curious, and hard-working, and we all learned so much about each other and the important roles that faith plays in each of our lives," said Mehr-Muska. "Of special note was the incredible participation of Clair Butler, a visiting international student who is visually impaired. She participated so fully and enthusiastically, worked exceptionally hard at each worksite, and completed the challenging high ropes course without assistance. She was such an inspiration to us all."