Wesleyan Students Win at Korean Speech Contest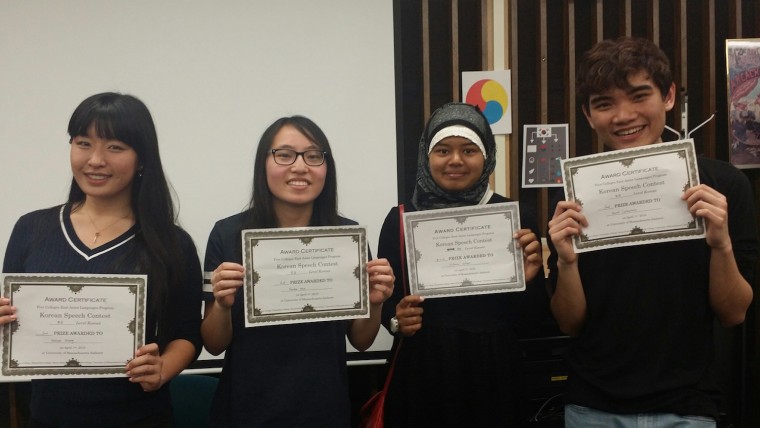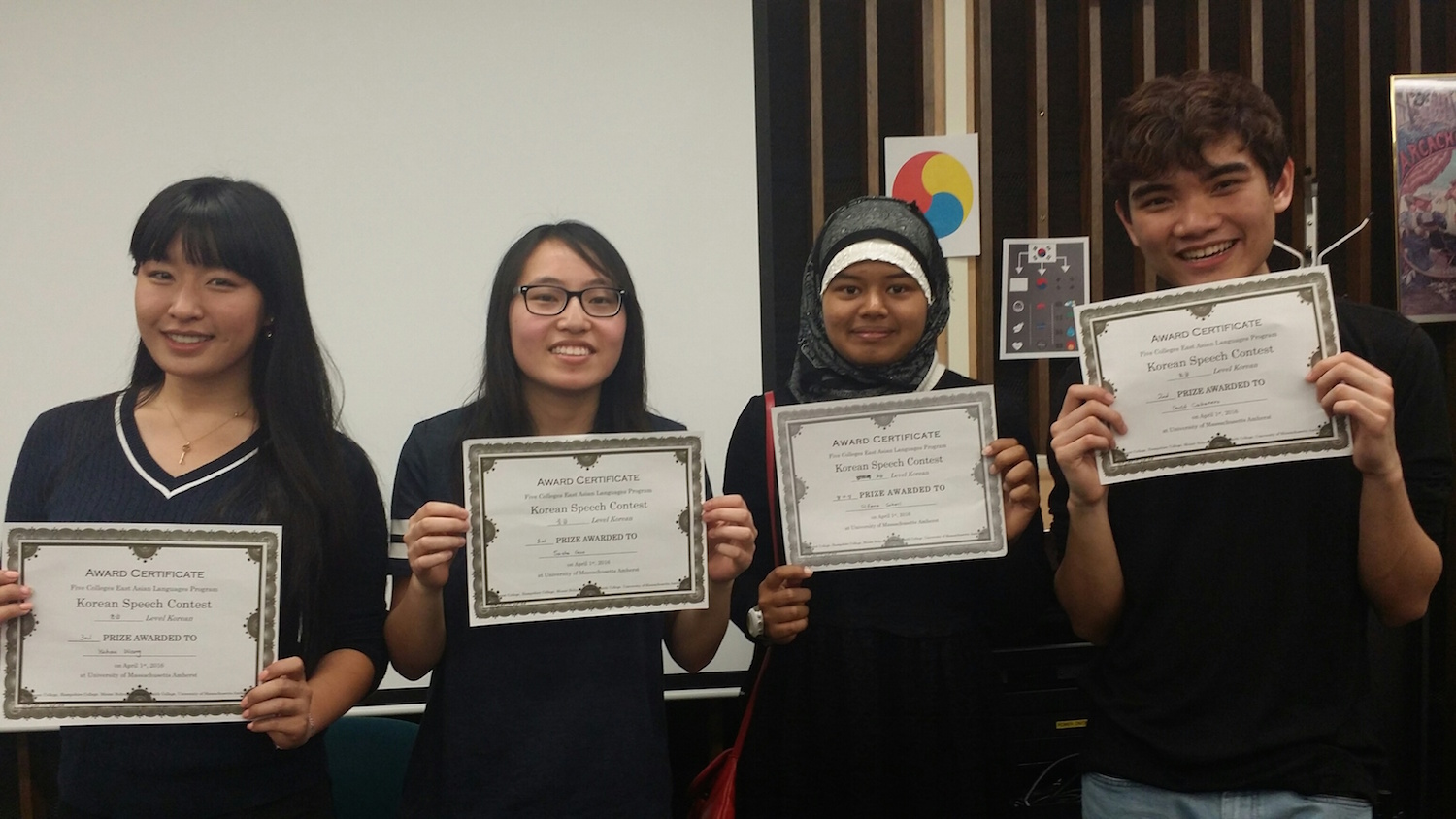 Four Wesleyan students recently participated in the Five College Korean Speech Contest, and three went home with prizes. The contest was held April 1 at the University of Massachusetts–Amherst and included students from Amherst, Mount Holyoke, Smith and Hampshire colleges, and the University of Massachusetts–Amherst.
The contest is sponsored by the Five College East Asian Language Program. Students in the Five College Consortium, and others in the New England area who are currently enrolled in Korean language classes, are eligible to participate, except for native Korean speakers or heritage learners. Participating students must write their own short speeches in Korean. Visiting Assistant Professor of Korean Hyejoo Back served as a judge in the contest last year, and upon returning to Wesleyan, immediately introduced the contest to all her students.
At the elementary level, David Cabanaro '19 won second place with a speech titled, "My Precious Korea," and Yuhan Wang '19 won third place with a speech on "My Trip to Korea." At the intermediate level, Sasha Guo '18 won first place with a speech on "Banana." Also participating was Sifana Sohail '18.