Wright '16 Recipient of Keasbey Scholarship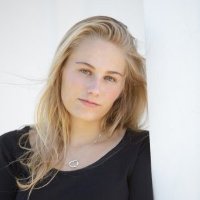 As a 2016 recipient of the Keasbey Scholarship, Claire Wright '16 will continue her education at Oxford University after graduating from Wesleyan this May. While at Oxford, she will pursue an MPhil in Comparative Social Policy.
"Throughout my time at Wesleyan I have become increasingly passionate both about international development efforts and gender equality initiatives," she said.
Wright's senior thesis focused on medical, social and political implications of using PTSD-focused aid for survivors of sexual violence in postcolonial nations.
"I wanted a course of study that would allow me to translate these theoretical, intellectual insights regarding responses to violence against women into socially relevant, implementable policy," she said.
For more than 50 years, the Keasbey Foundation has supported some of the most gifted and intellectually curious American college graduates as they embark on post-graduate study in the United Kingdom. Recipients of the Keasbey demonstrate academic excellence, active participation in extracurricular activities, leadership abilities, and the promise of personally and intellectually benefiting from two years of study in Britain. The scholarship includes a stipend and covers the cost of tuition, room and board at Oxford.
The American students are selected on a rotating basis from the following institutions: Amherst, Bowdoin, Brown, Cornell, Dartmouth, Harvard, Haverford, Middlebury, Princeton, Swarthmore, Wesleyan and Yale.
At Wesleyan, Wright also worked as an academic peer advisor, Title IX special projects coordinator, as a student activities and leadership development intern and as a teacher's assistant for the course Foundations of Contemporary Psychology. She received the Chadbourne Prize and Wesleyan Memorial Prize for demonstrating outstanding character, conduct and scholarship, and was honored with the Morgernstern-Clarren Social Justice Award for her commitment to social justice efforts at Wesleyan.
Wright is majoring in the College of Letters, psychology and French.