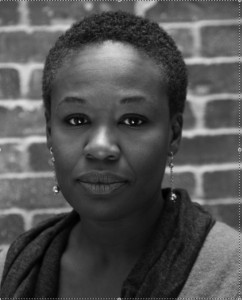 In her latest essay on The Huffington Post, Professor of Anthropology Gina Athena Ulysse takes on the matter of U.S. foreign food aid policy vis-a-vis Haiti, which she writes is undermining farmers in the Caribbean nation. She focuses on mamba, the Kreyòl word for peanut butter, which she fondly recalls being made by locals when she was growing up in Haiti.
"To me, mamba is as quintessentially Haitian as basketball is (North) American. Now, it faces risks as another charitable gift of food aid undermines Haitian autonomy by threatening to bench local farmers' peanuts production, our cultural practices, and even our tastes," she writes. "This is not our first time. Haiti has been tripped up by the U.S. before."
Ulysse quotes retired Wesleyan Professor of Sociology Alex Dupuy, who puts this in historical context: "First, the U.S. destroys Haitian agriculture by compelling the then Aristide government to lower tariffs to a level lower than anywhere else in the Caribbean, and then exports its own subsidized agricultural goods (rice, cereals, chickens, etc.) to the country, as former President Clinton acknowledged with crocodile tears. Now, it is dumping its subsidized peanuts on Haiti and undermining the ability of Haitian farmers to increase peanut production. The hypocrisy never stops, and Haiti's own sycophantic government officials are all too willing to abide them in their destructive policies for the crumbs they get in return."
Ulysse concludes by urging President Barack Obama to "address this foul play" and "avoid another post-presidential apology that Haiti's people and fragile economy can actually do without."
Ulysse also is professor of feminist, gender and sexuality studies.