Japanese Custom Celebrated at Cherry Blossom Festival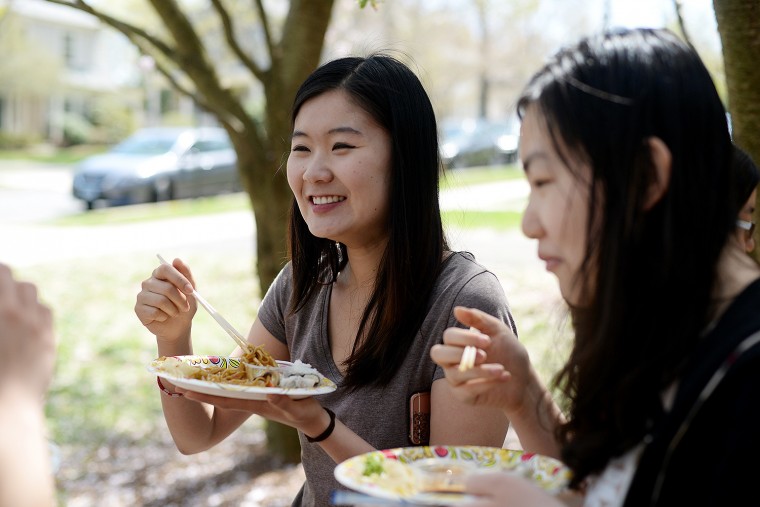 The College of East Asian Studies sponsored cherry blossom festival (Hanami) April 21 at the Mansfield Freeman Center for East Asian Studies. The annual event is attended by students taking Japanese courses, students from Japan and students and faculty who are interested in Japanese culture.
Hanami is the Japanese traditional custom of enjoying flowers (hana) and generally involves an outdoor celebration. This year, the group enjoyed sushi and other Japanese foods.
The event was sponsored by the College of East Asian studies and Japan Society.
(Photos by Rebecca Goldfarb Terry '19)