Barton '01 Offers Serialized Fiction for Binge Readers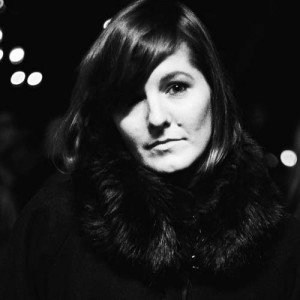 "Can Serialized Fiction Convert Binge Watchers into Binge Readers?" asked NPR reporter Lynn Neary in All Things Considered. "Serialized books have a long history in publishing—Charles Dickens famously released many his novels in serial form," she observed.
Noting that television "episodic storytelling" is newly popular, Neary reported that Julian Yap and Molly Barton '01 have entered the publishing industry with this in mind. Their start-up company, "Serial Box… aims to be 'HBO for readers.'" Neary said, explaining, "Serial Box releases 'episodes' (not 'books') over a 10 to 16 week season.
Each season is written by a team of writers.
"'We're not just chopping up novels and sending out chapters,' Barton said." A team of writers gathers to create the piece. They break down the plot, talk through the characters, and map out current and future seasons."
The episodes are geared to be read (on any device—as e-books, podcasts, or both) in the time it takes to commute (about 40 minutes) and new episodes are released each week. The site also offers "Back of the Box"—guest articles, reviews, Q&As—for readers who want further material on their favorite new book and on the creative process.
Barton is not new to the business of e-Books. Previously she was global digital director at Penguin Random House where she lead the global e-book business, as well as digital product innovation and content strategy, in addition to building the community-curated publishing platform Book Country. An English major at Wesleyan, she was a Ford Fellow in Wesleyan's Writing Program following her graduation and recently served as a visiting faculty member in the program.