New Novel by Parkhurst '92 Tells a Gripping Family Tale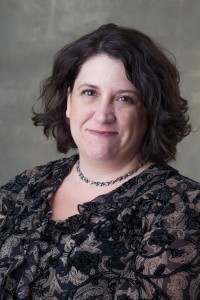 Carolyn Parkhurst (Rosser) '92 is the author of the new novel Harmony (Pamela Dorman Books, Viking), in which a mother does everything she can to save her family. The Hammond family's seemingly normal life is disrupted when oldest daughter Tilly shows signs of abnormal development. Her social behavior is considered undiagnosable and she is asked to leave the last school in Washington, D.C. that will have her.
To help Tilly, the Hammonds move to Camp Harmony in the New Hampshire woods, seeking the guidance of a child behavior expert Scott Bean and testing the bonds of the family. Parkhurst expertly tells her suspenseful story from the points of view of Alexandra, the mother, and younger daughter Iris, who may have the clearest perspective of what is happening to her family.
In her review in The Washington Post, novelist Amy McKinnon writes: "…in Parkhurst's deft treatment, Harmony becomes a story of our time, a compassionate treatise on how society judges parents, how parents judge themselves and how desperation sometimes causes otherwise rational people to choose irrational lives."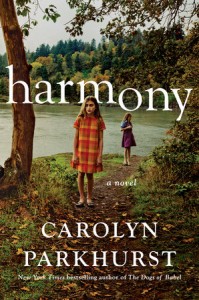 For the A. V. Club, reviewer Caitlin Penzey Moog says: "The rare alchemy of achingly powerful words that also induce fevered page riffling is in abundance in Harmony, Carolyn Parkhurst's sumptuously written, eminently compelling novel about a family and its desperation. Readers will be torn between a desire to pause to admire a golden paragraph and the compulsion to hasten on to find out what happens next."
Parkhurst is the author of three other novels, The New York Times best seller The Dogs of Babel, Lost and Found and The Nobodies Album. She lives in Washington, D.C., with her husband and two children. Harmony was edited by Pamela Dorman '79.