Office for Equity and Inclusion Coordinates Pathways to Inclusive Excellence Initiative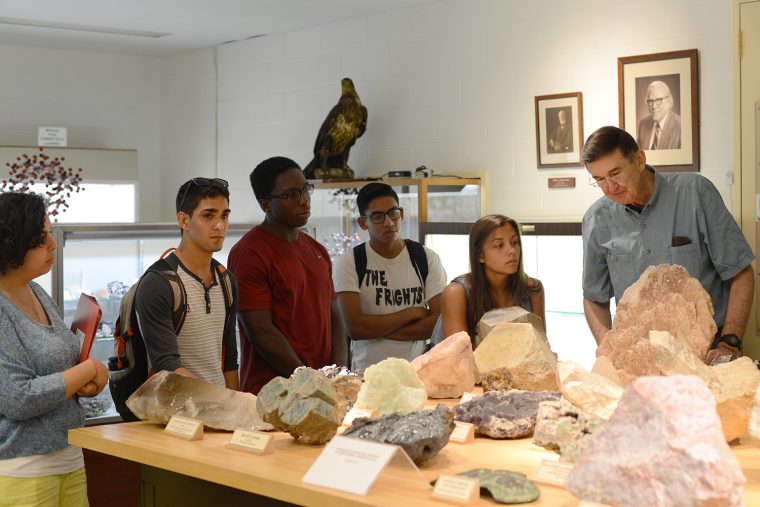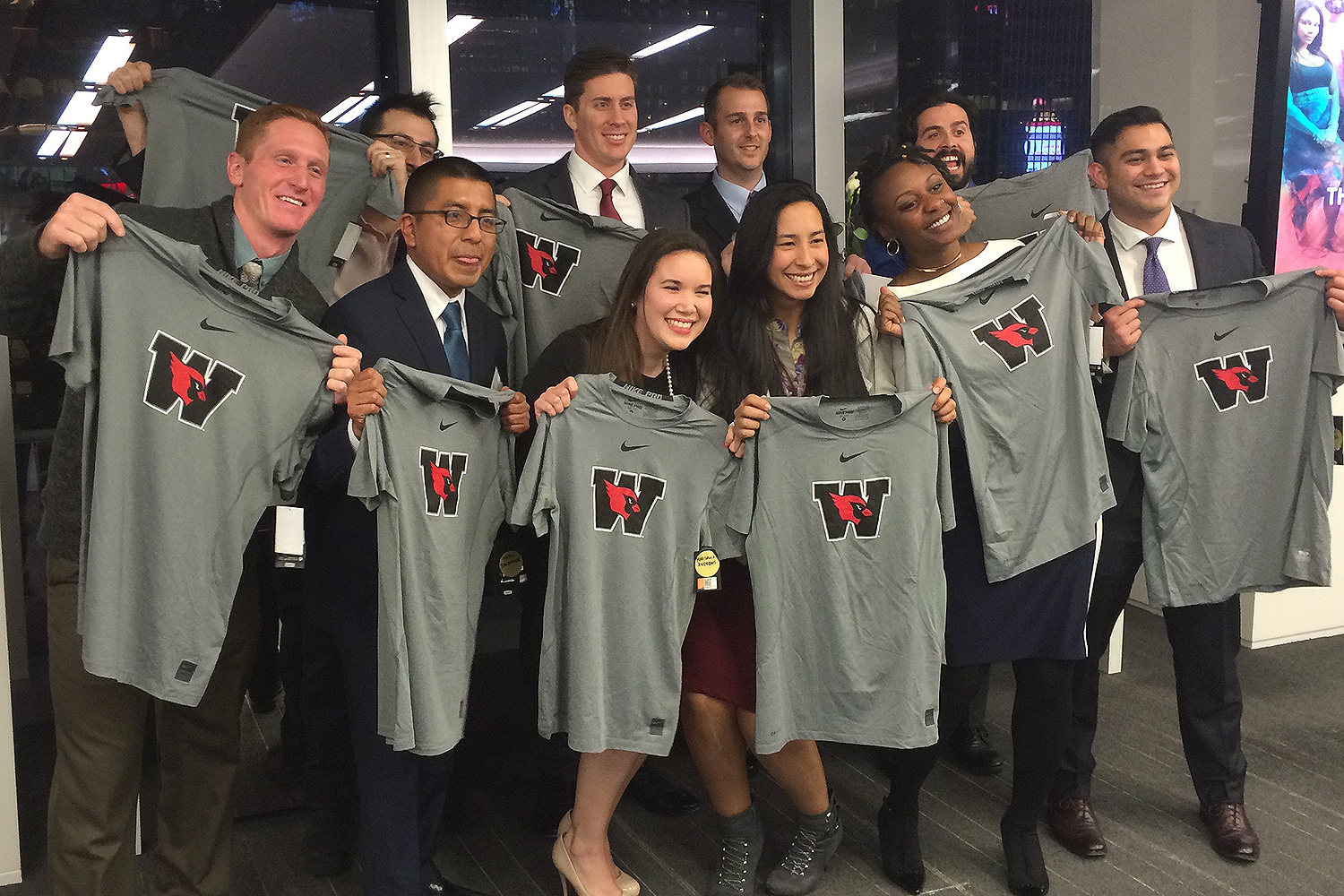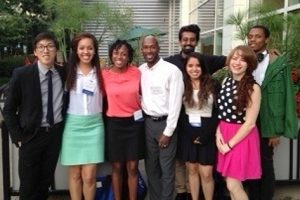 This fall, the Office for Equity and Inclusion will coordinate five Wesleyan cohort programs: the Mellon Mays Undergraduate Fellowship, the Ronald E. McNair Postbaccalaureate Achievement Program, the Wesleyan Math and Science Scholars Program (WesMaSS), the Upward Bound Math-Science Program, and the Posse Veteran Scholars Program. The initiative is called Pathways to Inclusive Excellence (PIE).
"It makes sense organizationally to place these programs under the same umbrella, in order to increase a sense of community amongst students, faculty and staff," said Antonio Farias, vice president for equity and inclusion/Title IX officer. "Our vision is to increase the flow of students in grades 9 through 16 from historically underrepresented backgrounds and to provide opportunities and access by way of pathway programs that require complex thinking but also a complex interdisciplinary understanding of belonging in the pursuit of excellence.
"At a very personal level, I was that first-generation, low-income kid with no sense of the possibilities after high school until Upward Bound shook me up and made me really believe I belonged in college. But knowing I belonged in college wasn't enough. The Army gave me the discipline to follow through and the GI Bill paid for college. Of course the informal veteran support network in college made it possible for me to stay on task and graduate in four years. With the Posse Veteran Program, we've institutionalized the pathway to success for veterans at Wesleyan. For me, graduate school was not even on my radar. Again, I had no clue there was such a thing, and why would a Latino kid from the Bronx want to go? Of course the nagging doubt about whether I even belonged lingered—and the brutal truth is that it never goes away. The McNair Program changed all that for me. All to say that while there is a rationale for intensifying the community and excellence building amongst these five cohorts, for me it's about helping each individual student grow and develop their passionate story of success. Thirty-five years later, it remains my lifelong mission to expand access and promote what should not be shocking in 2016: that difference creates complexity, which enhances excellence and fuels the burning passion to thrive."
The Ronald E. McNair Post Program assists students from under-represented groups in preparing for, entering and progressing successfully through postgraduate education. Since 2007 the program has supported dozens of students—many of whom were first-generation college, low-income and from groups underrepresented in graduate school. The program provides guidance, research opportunities and academic support to students planning to pursue PhDs. Suzanne O'Connell, professor of earth and environmental science, serves as the group's faculty advisor.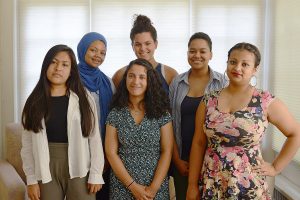 The Mellon Mays Undergraduate Fellowship (MMUF) aims to increase the number of minority students and others with a demonstrated commitment to eradicating racial disparities who will pursue PhDs in core fields in the arts and sciences. The program aims to reduce over time the serious underrepresentation on faculties of individuals from certain minority groups, as well as to address the attendant educational consequences of these disparities. The program serves the related goals of structuring campus environments so that they will be more conducive to improved racial and ethnic relations and of providing role models for all youth. Demetrius Eudell, professor of history, is the MMUF faculty coordinator and Teshia Levy-Grant, interim dean for equity and inclusion, is the program's administrative coordinator.
Wesleyan's Posse Foundation Veteran Scholars Program offers a four-year, full-tuition leadership scholarship to military veterans. The Posse Foundation launched its veterans initiative in 2012 in an effort to increase the rates at which veterans of the U.S. Armed Forces attend and graduate from selective colleges and universities. The Posse Foundation recognizes the immense value that veterans can bring to selective institutions of higher education, to the workforce and to the establishment of this diverse network of leaders. The Class of 2020 Posse faculty advisor is Jill Morawski, professor of psychology. Read more about Wesleyan's Posse Scholars here.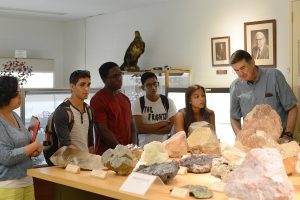 Wesleyan accepts up to 30 students each year for the Wesleyan Mathematics and Science Scholars Program (WesMaSS), a two-year program that begins the summer immediately prior to a student's first year at Wesleyan. The summer program consists of several pre-matriculation activities to prepare students for the academic expectations in Wesleyan math and physical science courses and includes a two-week online "virtual" summer bridge experience preceded by an optional one-week residential component. Over the two academic years, scholars participate in a variety of workshops and activities aimed at building sustained relationships with faculty and peers. Through mentoring, skill building and continued reflection, students develop the intellectual habits of successful science students and scholars. The program culminates at the end of the sophomore year with the opportunity to apply for an on-campus research fellowship during the summer. The program is advised by Professor David Westmoreland. Teshia Levy-Grant, interim dean for equity and inclusion, is the program's administrative coordinator.
The Upward Bound Math-Science Program is a federally funded TRIO program designed to strengthen the math and science skills of high school students from Meriden and New Britain. In addition, the Pre-College Access Program is a comprehensive academic enrichment experience for Middletown High School students that emphasizes critical, analytical and higher-order thinking skills.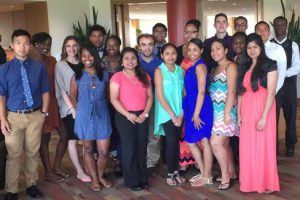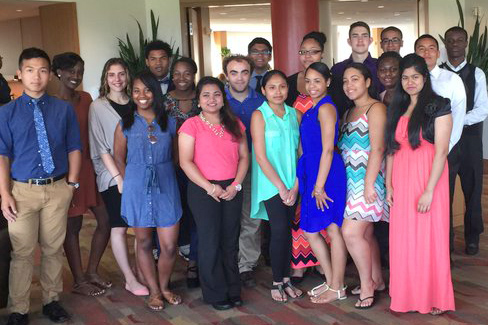 These programs are designed to help low-income and first-generation college students recognize and develop their potential to excel in math and science so that they can successfully pursue post secondary degrees and, ultimately, careers in the math and science professions. Activities, trips and involvement are designed to help students become more familiar with S.T.E.M. (Science Technology Engineering Math) education.