Peer Advisors Enhance Student Access to Academic Resources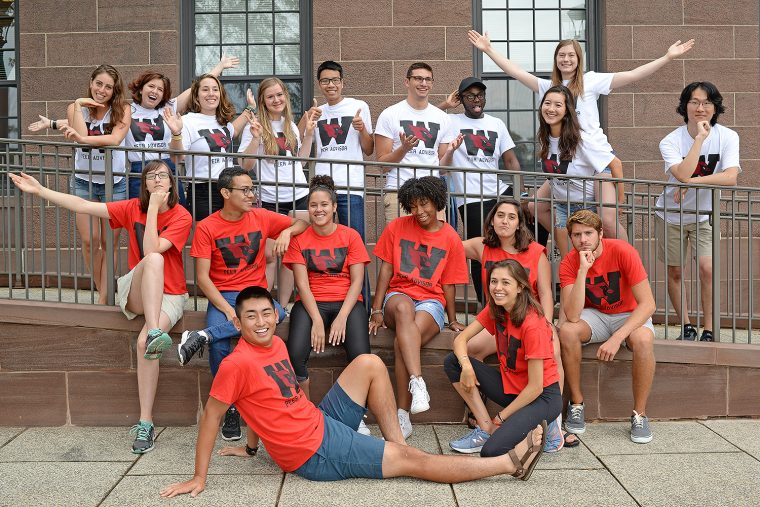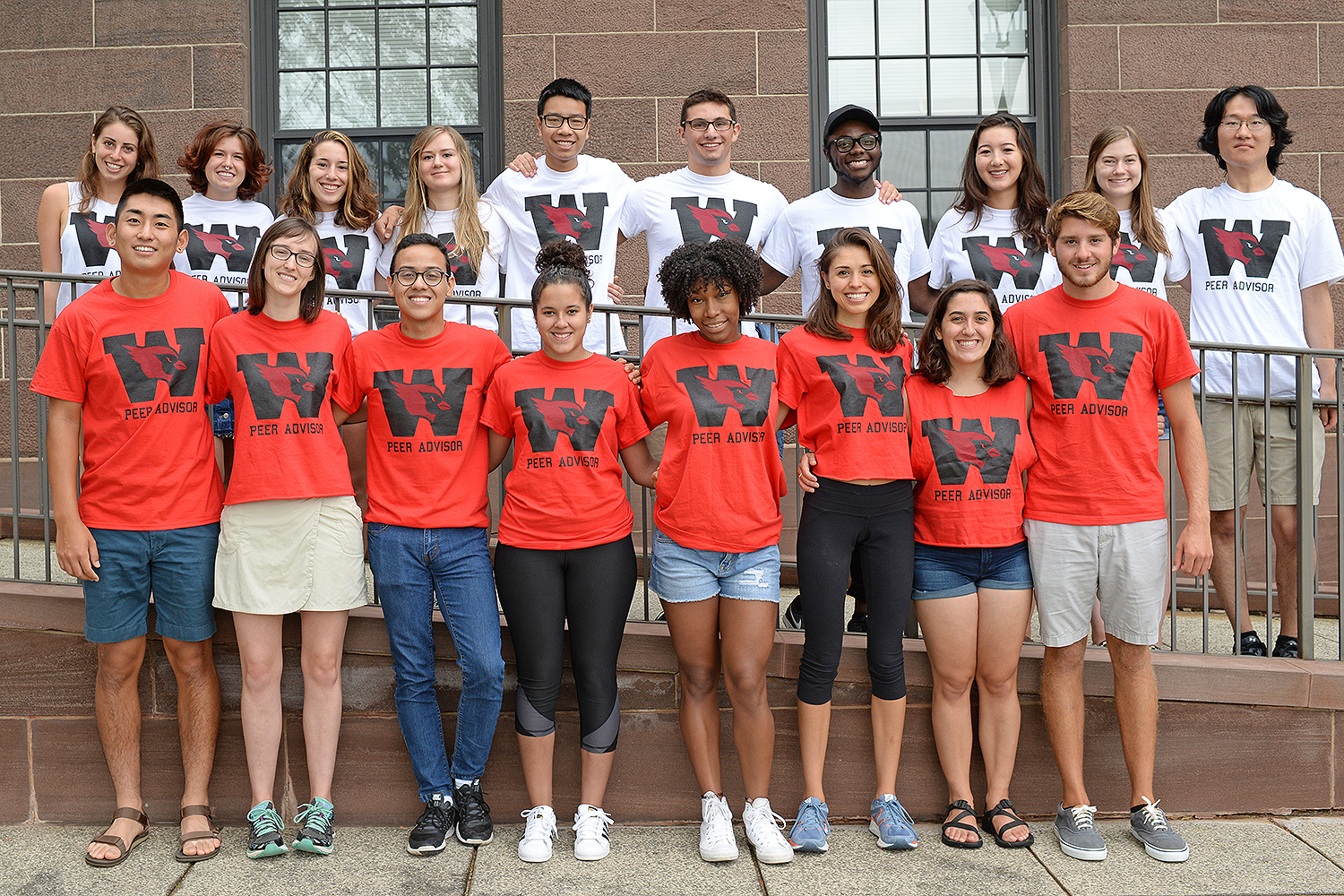 Wesleyan's Student Academic Resources Peer Advisors are sophomores, juniors and seniors who assist new students with Wesleyan's faculty advising program and enhance student access to academic resources beginning with New Student Orientation and continuing throughout the year.
Peer Advisors receive training, provide individualized peer advice and facilitate workshops for groups of students regarding metacognitive learning strategies, time management, public speaking, study and exam preparation strategies.
In combination with other important advising resources (e.g., registration materials sent in the summer, the on-line advisee guidelines, residence hall meetings, etc.), Peer Advisors assist new students in preparing for their individual meetings with their faculty advisors.
In addition, Peer Advisors participate in the First Year Matters program that extends orientation activities into the academic year. Peer advisors give individual peer advice and hold sessions for groups of students regarding time management, study skills, and exam preparation strategies. They also maintain a regular presence in the residence halls and on-line throughout the academic year.
The Student Academic Resources Peer Advisors Program is coordinated through the Office of Student Affairs. Training and supervision of the peer advisors is administered by the Associate Dean of Student Academic Resources.