Wesleyan Welcomes Class of 2020 on Arrival Day (with photos and video)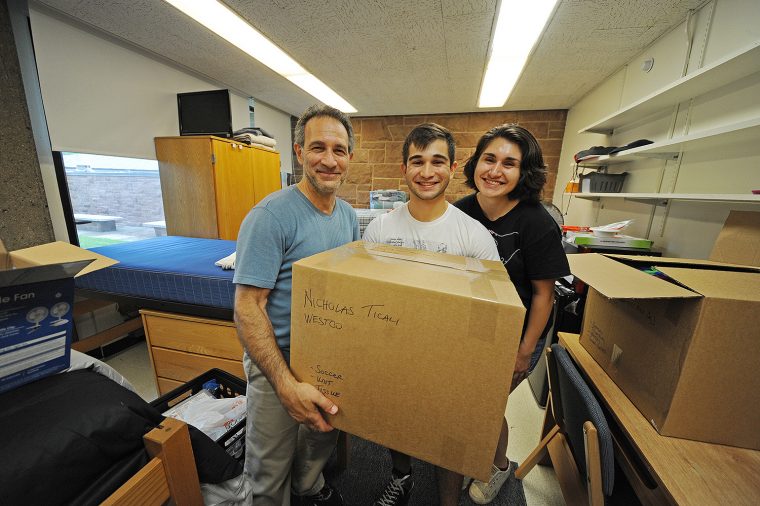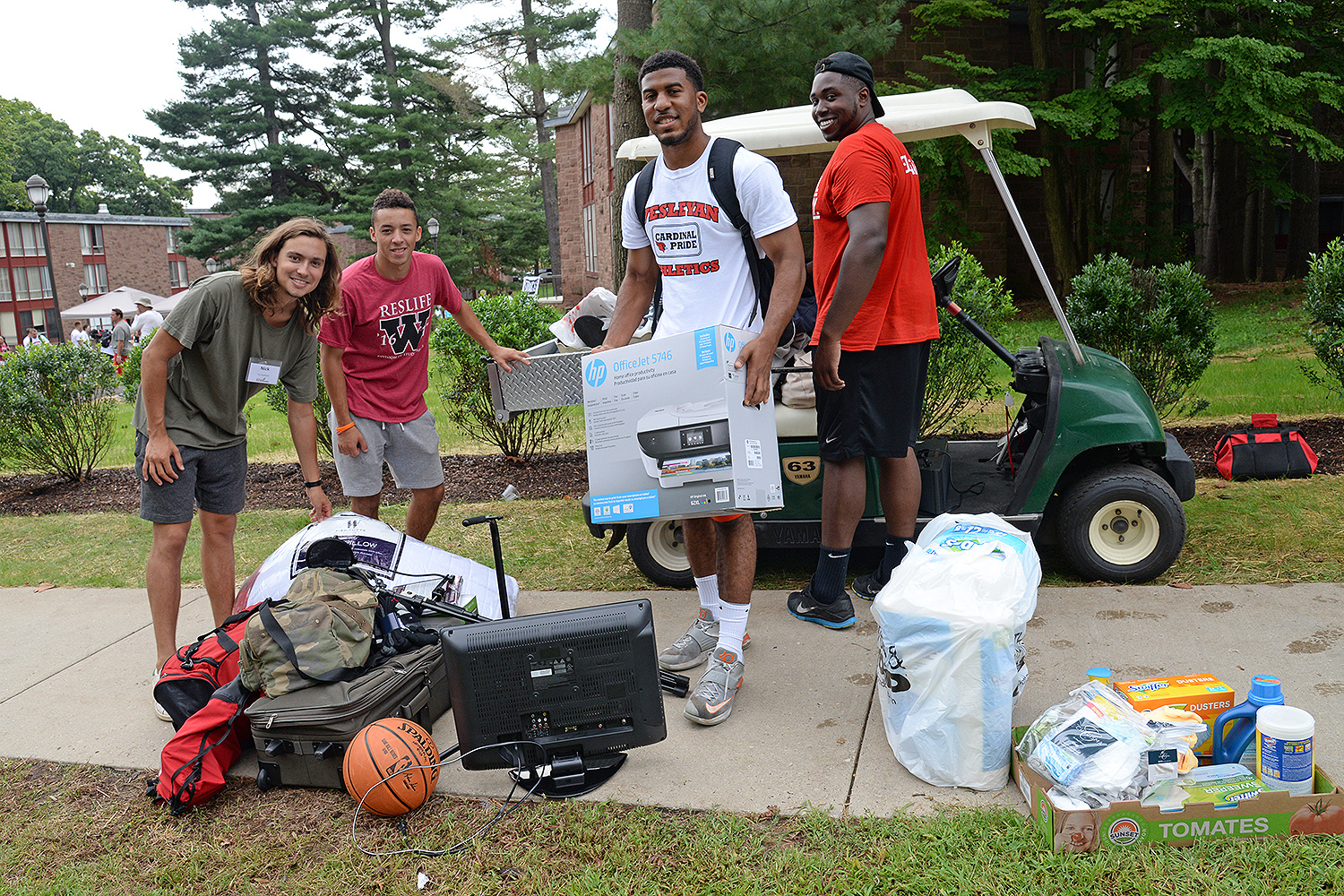 Wesleyan welcomed more than 840 new, transfer, international and exchange students and their families to the Wesleyan community on Aug. 31.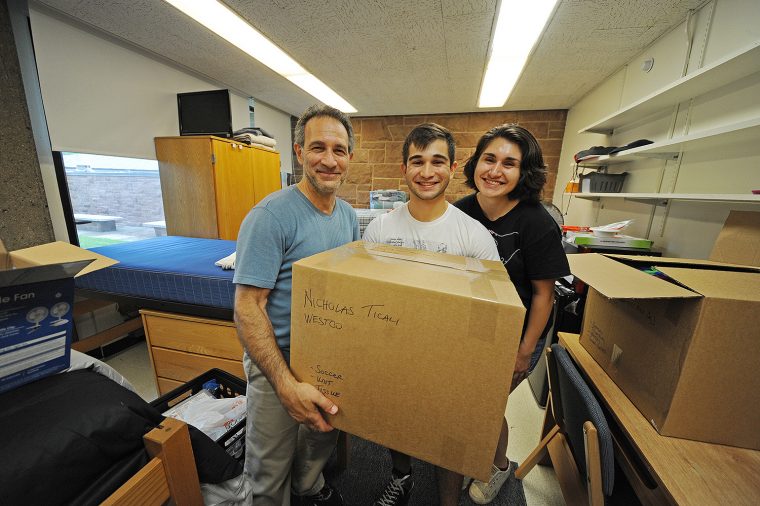 Nick Ticali '20 left home in Long Island, N.Y. at 5:30 a.m. to make it to Wesleyan early. His sister, Allana, and father, Vinny, helped Nick move his belongings into his West College student residence.
"I'm really excited about Wesleyan's interdisciplinary, cross-curriculum majors, because I want to study biology and theater," he said. Nick played varsity soccer in high school and may play club soccer at Wesleyan.
Nancy Auerbach helped her daughter Dalia '20 move to her room in Bennet Hall on Arrival Day. The Auerbach family is from Claremont, Calif. Dalia, who has relatives in Boston, looked forward to attending college on the East Coast. "I have a lot of energy and I love doing things, so I am excited for all the activities Wesleyan has to offer," Dalia said.
Mary McAllister '20 of Westchester, N.Y., received Arrival Day help from her parents Maureen and Don. "I chose Wesleyan for its diversity, the open curriculum, and openness of thought," Mary said.
William Wu '20, from Sammamish, Wash. and his mother, Celia, spent the morning unpacking and decorating William's new room in Bennet Hall.  "I really like campus and the general atmosphere," William said. He's considering a major in philosophy.
Once students settled into their new home-away-from-home, they attended two workshops on Student Life at Wesleyan and Academic Support in the First Year. Parents and families attended a panel presentation by Wesleyan President Michael Roth, Mike Whaley, vice president for student affairs, and Nancy Hargrave Meislahn, dean of admission and financial aid, who offered an insight to the Class of 2020.
Watch President Roth's remarks in the video below:
"We literally hand-picked those who join us today," Meislahn said. "They're selected from some of the toughest competition. We had more applications for this class than ever before."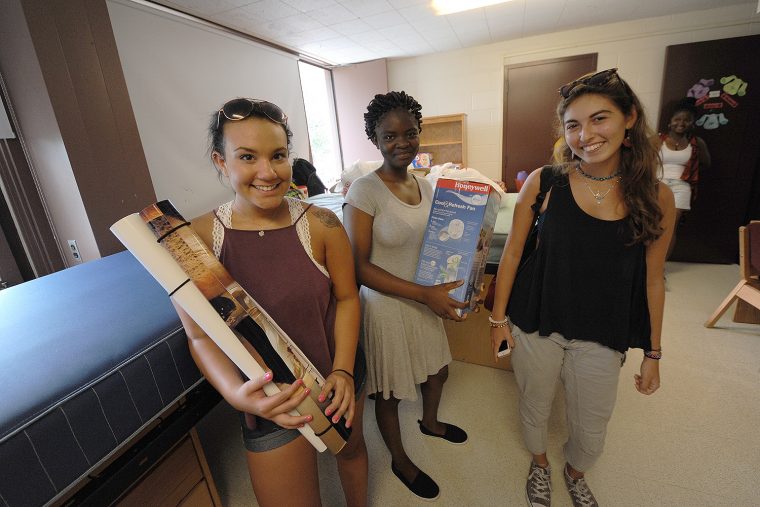 That's 12,030 applications to be exact. Of those who applied, 2,129 were admitted (17.7 percent) and 782 applicants matriculated.
"We've assembled a rare gem of class, a remarkably engaged and talented group—the next Wesleyan generation who are committed to making a difference wherever in the world they are, here on campus and beyond the university," Meislahn said.
The Class of 2020:
46 percent are male, 54 percent are female
13 percent are international students (the most international class in Wesleyan's history)
39 percent are students of color (including international)
15 percent are the first generation in family to attend a four-year college
More than 125 students reside outside the U.S.
18 percent speak English as a second language
16 percent have a Wesleyan alumni/student relative
43 percent are receiving need-based financial aid.
10 students are Posse Veteran Scholars
Economics, biology and psychology are the three top projected majors
Members of the Class of 2020 also have interned at Johns Hopkins University and at The Daily Show; designed an e-reader for blind students; produced a TED talk; started a non-profit to support mothers in Africa; and participated in ethnomusicology fieldwork in Bali. One wrote a musical about Henry Clay.
Photos of Arrival Day are below. View the complete Arrival Day photo gallery on Wesleyan Flickr or Wesleyan Facebook. View photos of Wesleyan's international students here.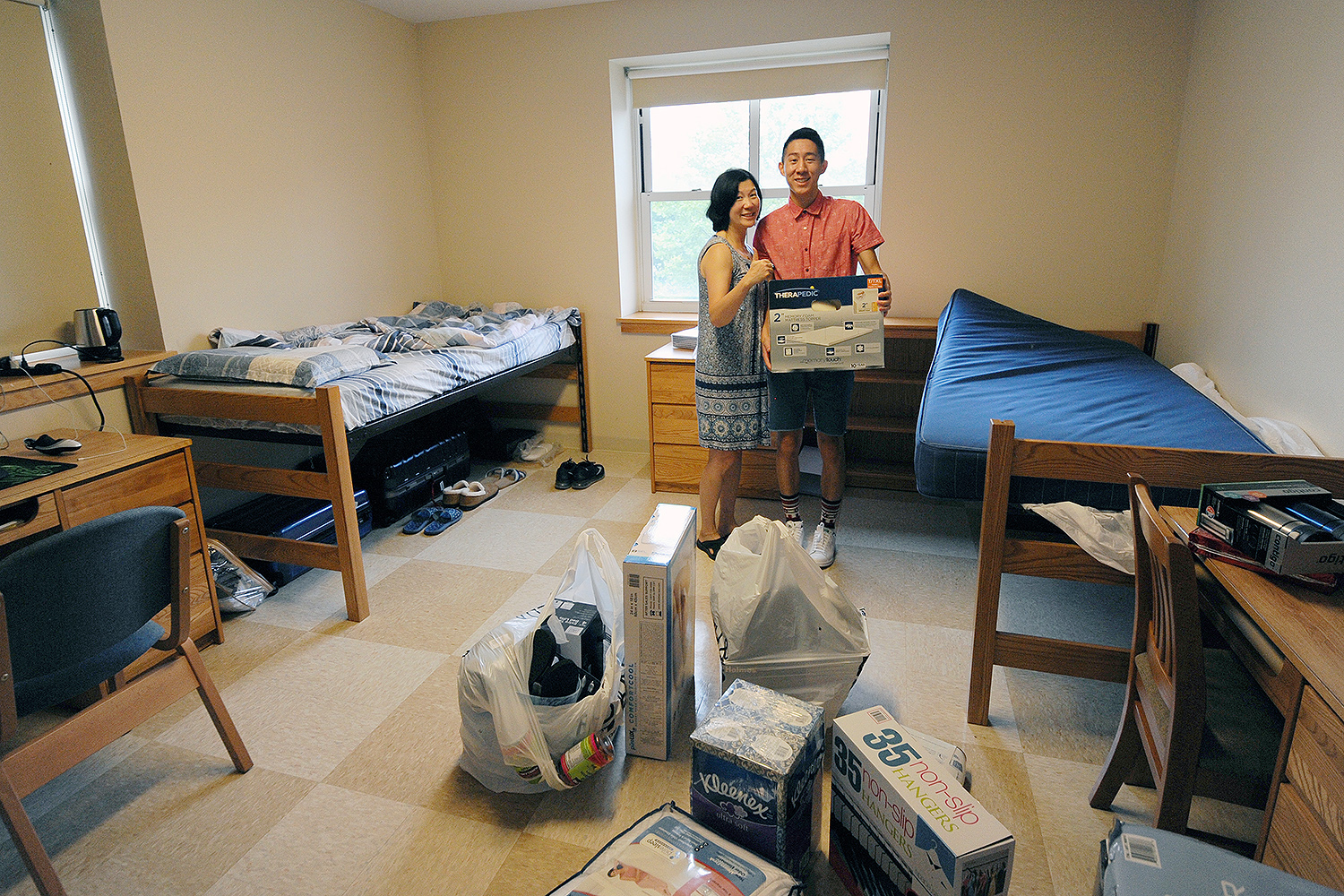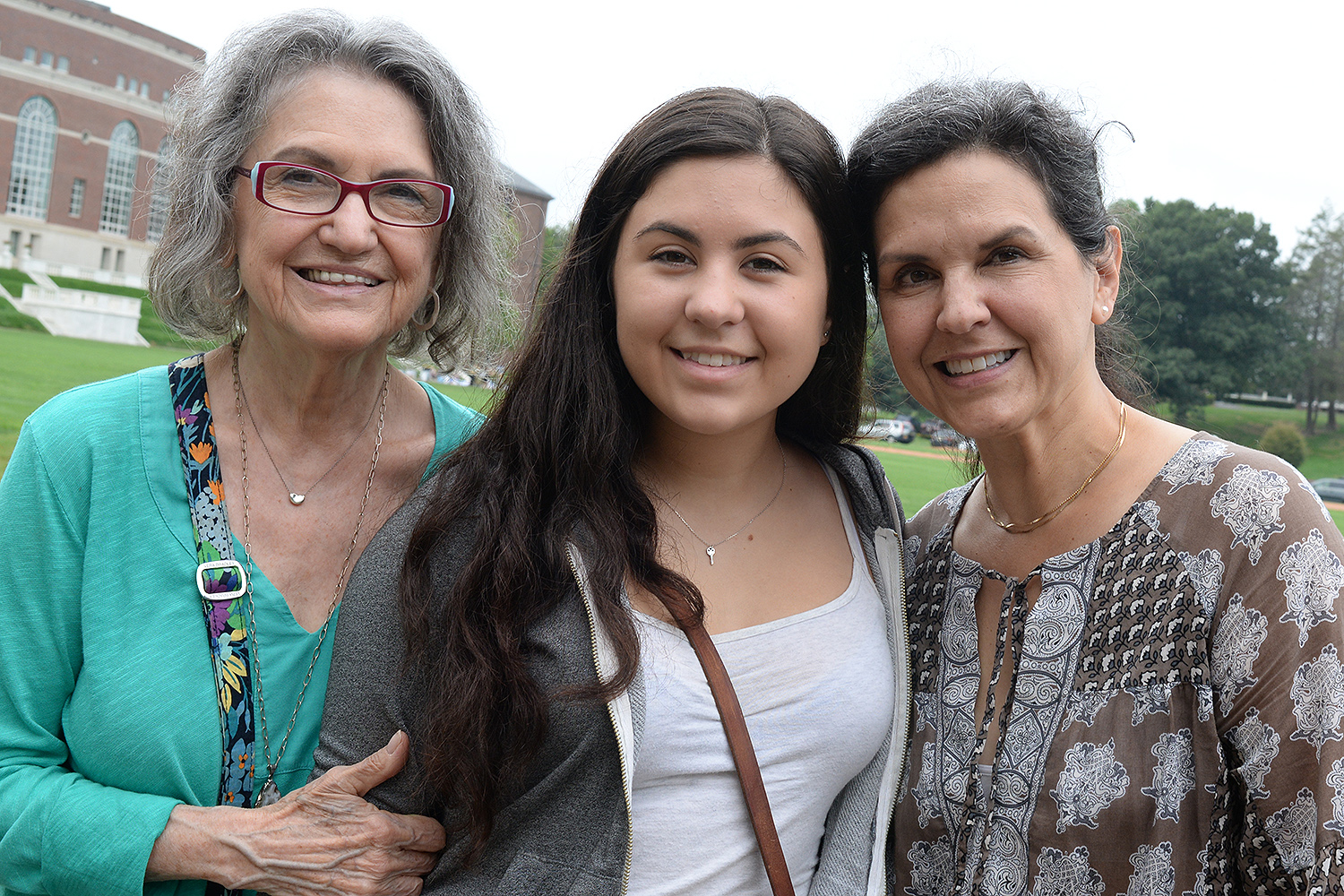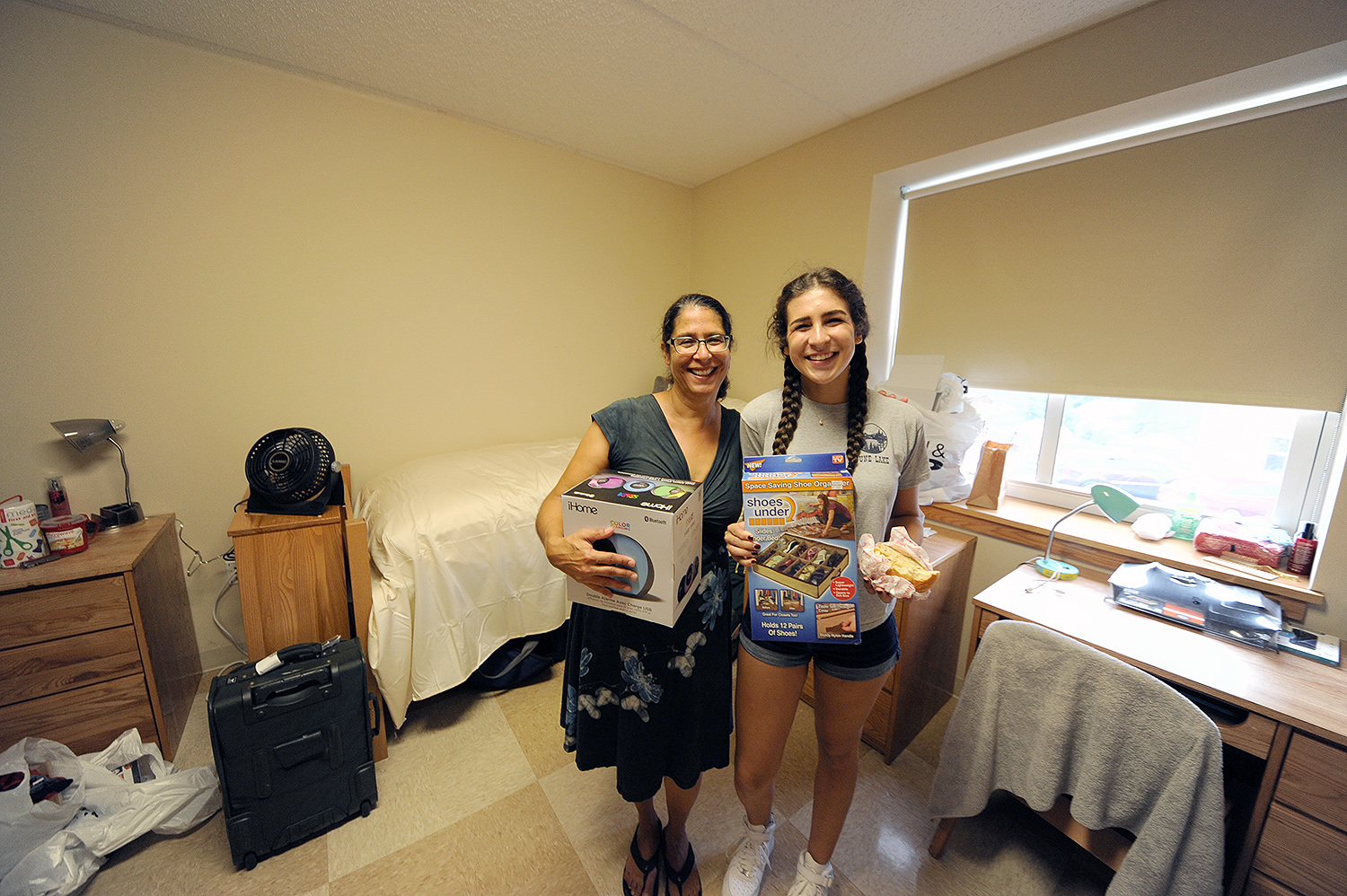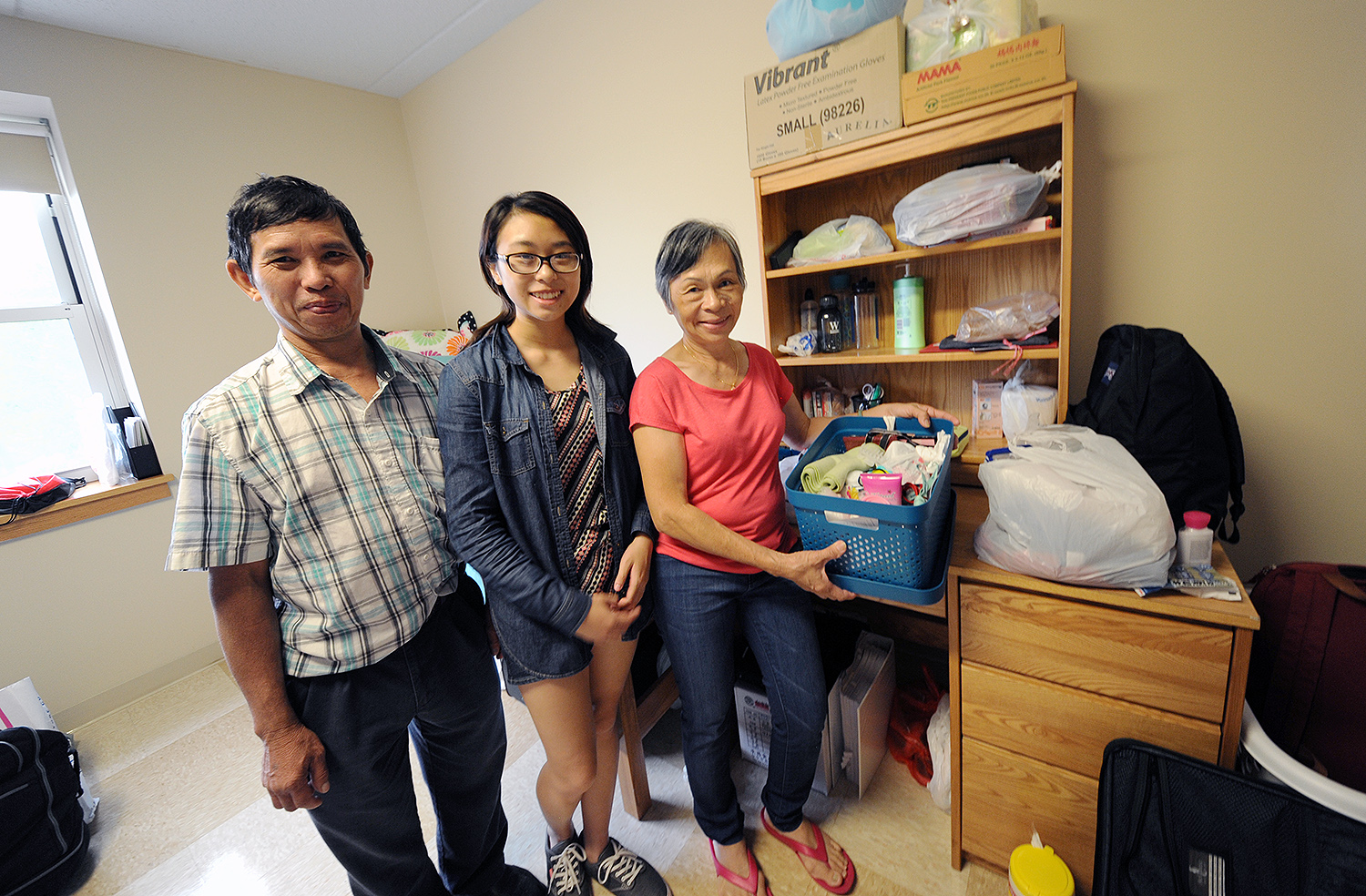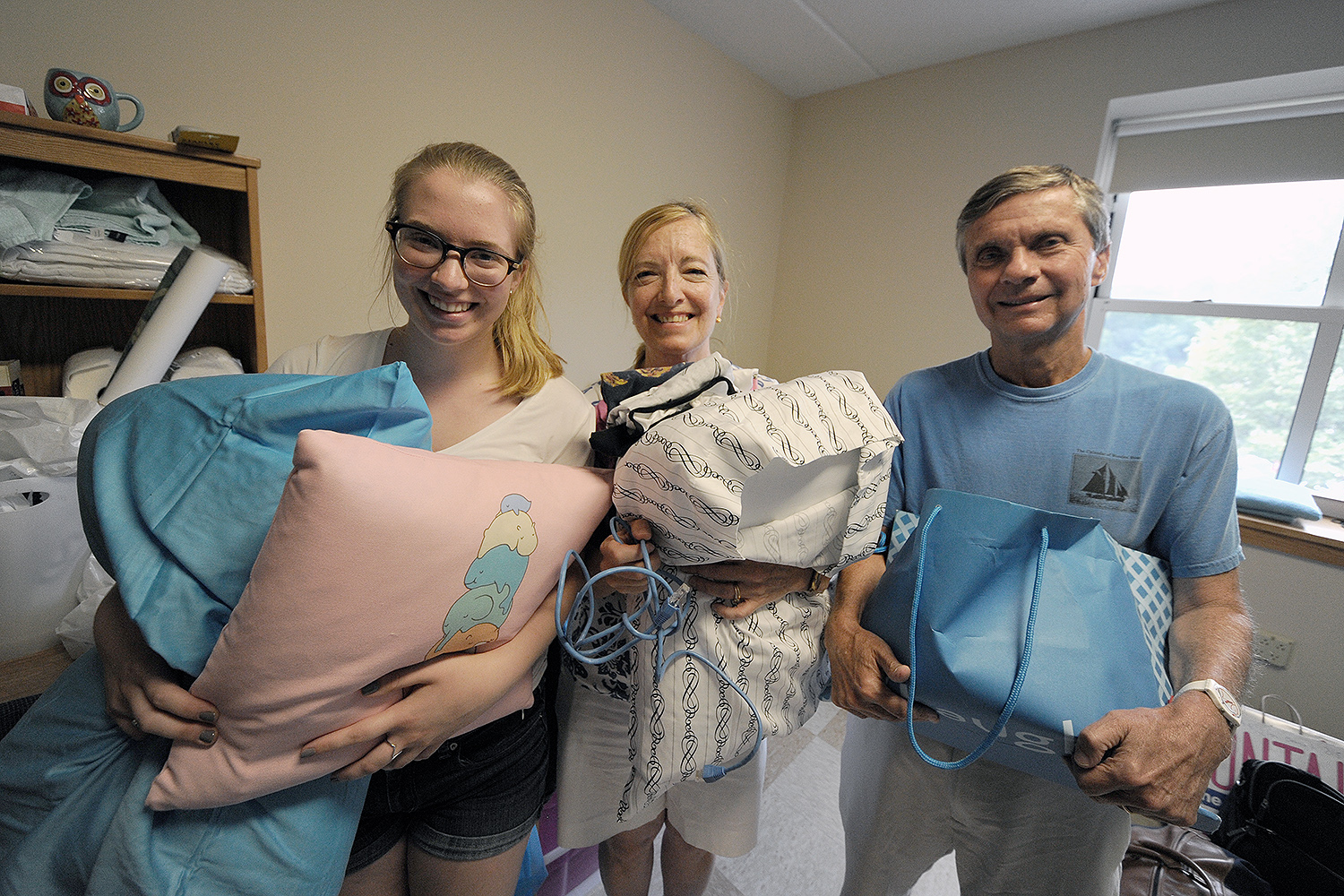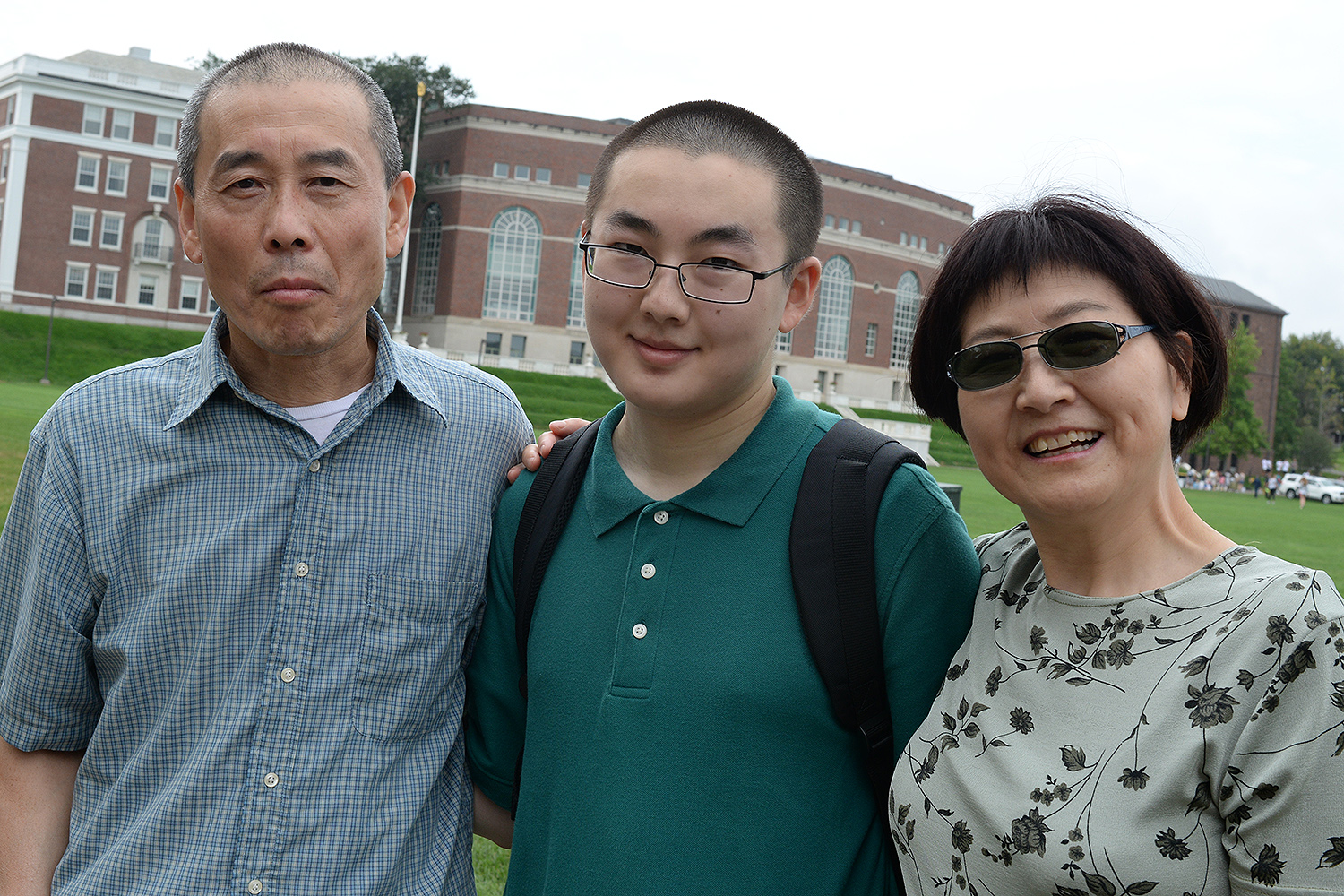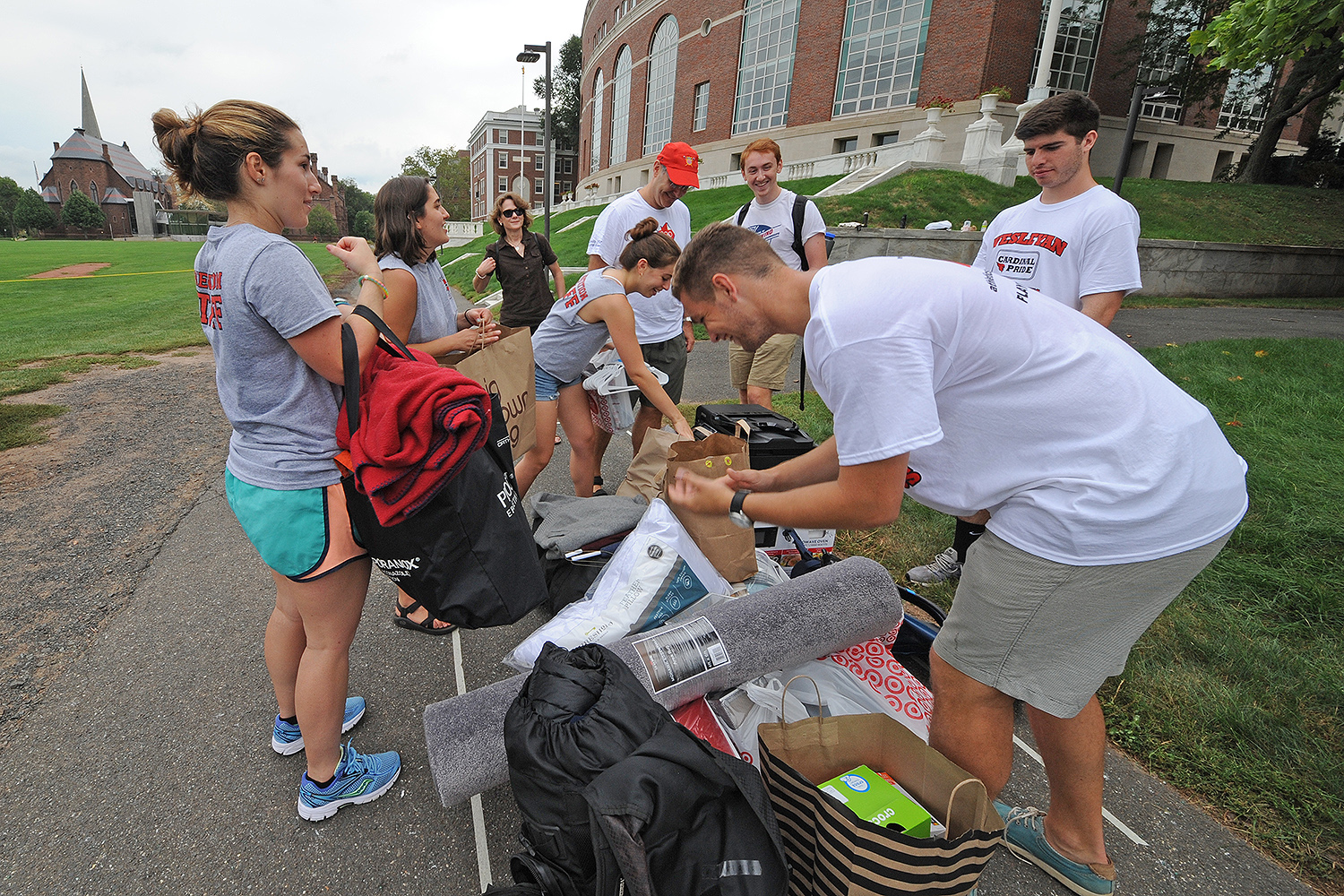 (Cynthia Rockwell contributed to this article.)