"The Role of the University in the Era of Mass Incarceration" Topic of 15th Annual Shasha Seminar Oct. 14-15



With 2.25 million citizens behind bars, America incarcerates more people than any other country.
The Wesleyan Center for Prison Education is proud to present the 15th Annual Shasha Seminar for Human Concerns: The Role of the University in the Era of Mass Incarceration. Join students, alumni, faculty, and leading experts from across the country on Oct. 14-15 to discuss this pressing issue and examine the university's role in addressing it.
Speakers will lead panels on the following topics: Mass Incarceration and the University Curriculum, The Role of University-Produced Scholarship in Public Policy, College-in-Prison's Effect on Incarcerated Students: A Discussion with Center for Prison Education Alumni, How College-in-Prison Makes for Better Universities and Better Communities and The Role of Public and Private Partnerships in Addressing Mass Incarceration. View the entire schedule online.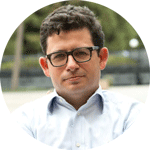 Michael Romano '94 will deliver the keynote address at 4:30 p.m. Oct. 14 in Memorial Chapel. Romano, who teaches at Stanford Law School and is the co-founder and director of the Stanford Justice Advocacy Project, will speak about the scope and severity of the country's mass incarceration crisis and what the university's roles and identities might be with regard to the carceral state.
Romano's current work involves assisting the White House with President Obama's initiative to grant clemency to nonviolent drug offenders and with law enforcement officials in California on police shootings. He also co-authored Proposition 36 which overturned key sections of California's "Three Strikes" law. In addition to authoring scholarly and popular articles, Romano has been profiled in The New York Times Magazine, Rolling Stone, The Economist and others. Most recently he was a subject of the PBS documentary The Return. Romano's talk is open to the public.
Other Shasha Seminar speakers include:
Ellen Lagemann, distinguished fellow at the Bard Prison Initiative and former Dean of Harvard's Graduate School of Education;
Jody Lewen '86, director of the Prison University Project;
Rebecca Ginsburg, associate professor of education policy, University of Illinois and director of the Education Justice Project;
Vivian Nixon, executive director of the College and Community Fellowship;
Craig Steven Wilder, MIT history professor and fellow at the Bard Prison Initiative;
Lori Gruen, the William Griffin Professor of Philosophy at Wesleyan;
Chyrell Bellamy, assistant professor of psychiatry at Yale University;
Scott Semple, Commissioner of Connecticut Department of Corrections;
Doug Wood, program officer for Youth Opportunity and Learning, Ford Foundation;
Mike Lawlor, Connecticut State Under Secretary for Criminal Justice Policy and Planning;
Greg Berman '89, co-founder and director of the Center for Court Innovation;
Sylvia Ryerson '10, producer of Restorative Radio;
Sarah Russell, professor of law at Quinnipiac University;
and Bashaun Brown '18, CEO of T.R.A.P. House. Read more about the speakers online.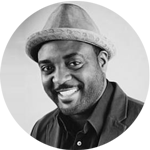 The final speaker of the seminar will be noted poet, memoirist and author Reginald Dwayne Betts. Betts is the author of A Question of Freedom: A Memoir of Learning, Survival, and Coming of Age in Prison, Shahid Reads His Own Palm and Bastards of the Reagan Era. Incarcerated at age 16, Betts spent eight years behind bars where he completed high school and began writing. Upon release he completed his BA and MFA degrees and was recently awarded his JD from Yale Law School.
The Shasha Seminar for Human Concerns, endowed by James J. Shasha '50, P'82 supports lifelong learning and encourages participants to expand their knowledge and perspectives on significant issues. The event is organized by the Patricelli Center for Social Entrepreneurship, the Allbritton Center for the Study of Public Life and University Relations.