Campus Community Gathers for Moment of Silence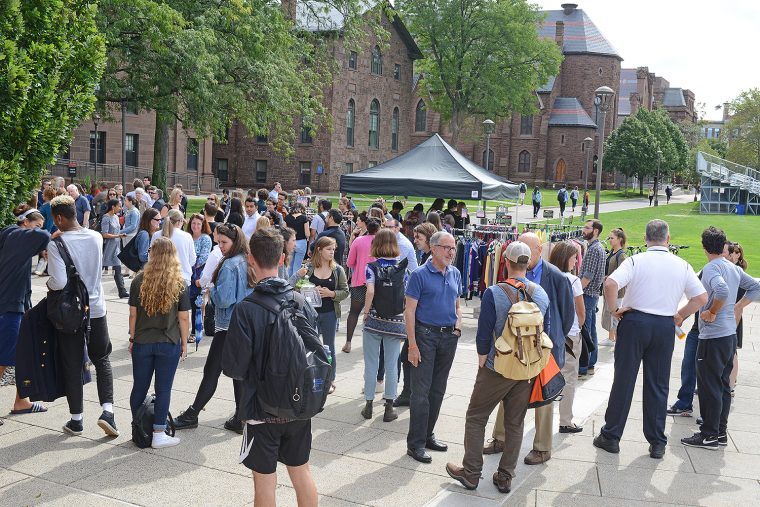 As a sign of our solidarity and commitment to address bias and inequity on campus and in the community, Wesleyan students, faculty and staff gathered at Usdan's Huss Courtyard Sept. 27 for a moment of silence.
"As we continue to witness acts of violence around our country – especially toward black and brown and other marginalized persons – we are filled with many strong emotions based upon our own identities and experiences," said Dean Mike Whaley, vice president for student affairs.
After a moment of silence and reflection, staff from Counseling and Psychological Services (CAPS) and the Office of Religious and Spiritual Life met with groups and individuals wanting to talk about recent events.
"Beyond this visible sign of solidarity, we commit to continue our personal and institutional work toward peace, justice, equity and inclusion," Whaley said.
Photos of the moment of silence are below: (Photos by Olivia Drake)