Robinson Lab Researches the Effects of Junk Food Diets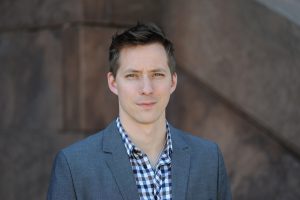 Mike Robinson, assistant professor of psychology, is a co-author of a paper titled "The impact of junk-food diet during development on 'wanting' and 'liking'." The paper was recently published in The Behavioral Brain Research Journal. His co-authors include Wesleyan alumni Ellen Nacha Lesser '15, Aime Arroyo-Ramirez '16, and Sarah Jingyi Mi '16.
The research looked at the developmental impacts of a chronic junk-food diet throughout development and how it blunts pleasure and affects motivation. The study found that chronic exposure to a junk-food diet resulted in large individual differences in weight gain (gainers and non-gainers) despite resulting in stunted growth as compared to chow-fed controls. Behaviorally, junk food exposure attenuated conditioned approach (autoshaping) in females, particularly in non-gainers. In contrast, junk-food exposed rats that gained the most weight were willing to work harder for access to a food cue (conditioned reinforcement), and were more attracted to a junk-food context (conditioned place preference) than non-gainers.