Dwight L. Greene Symposium: Alumni Speak on Opportunities, Challenges in Higher Ed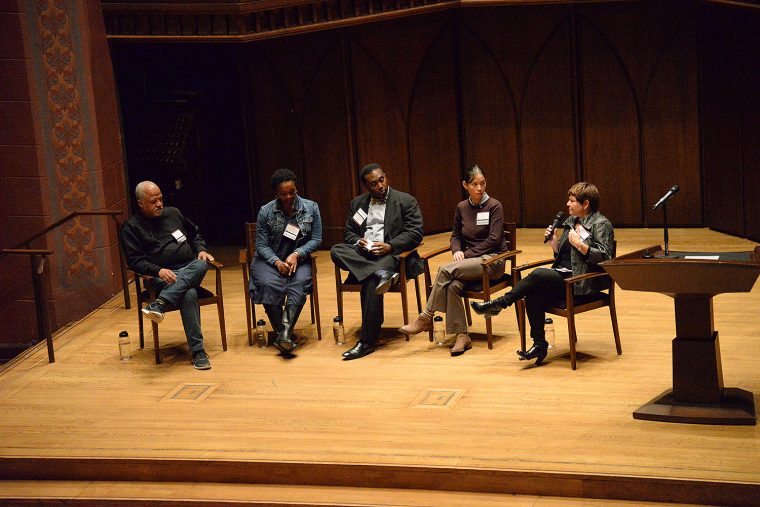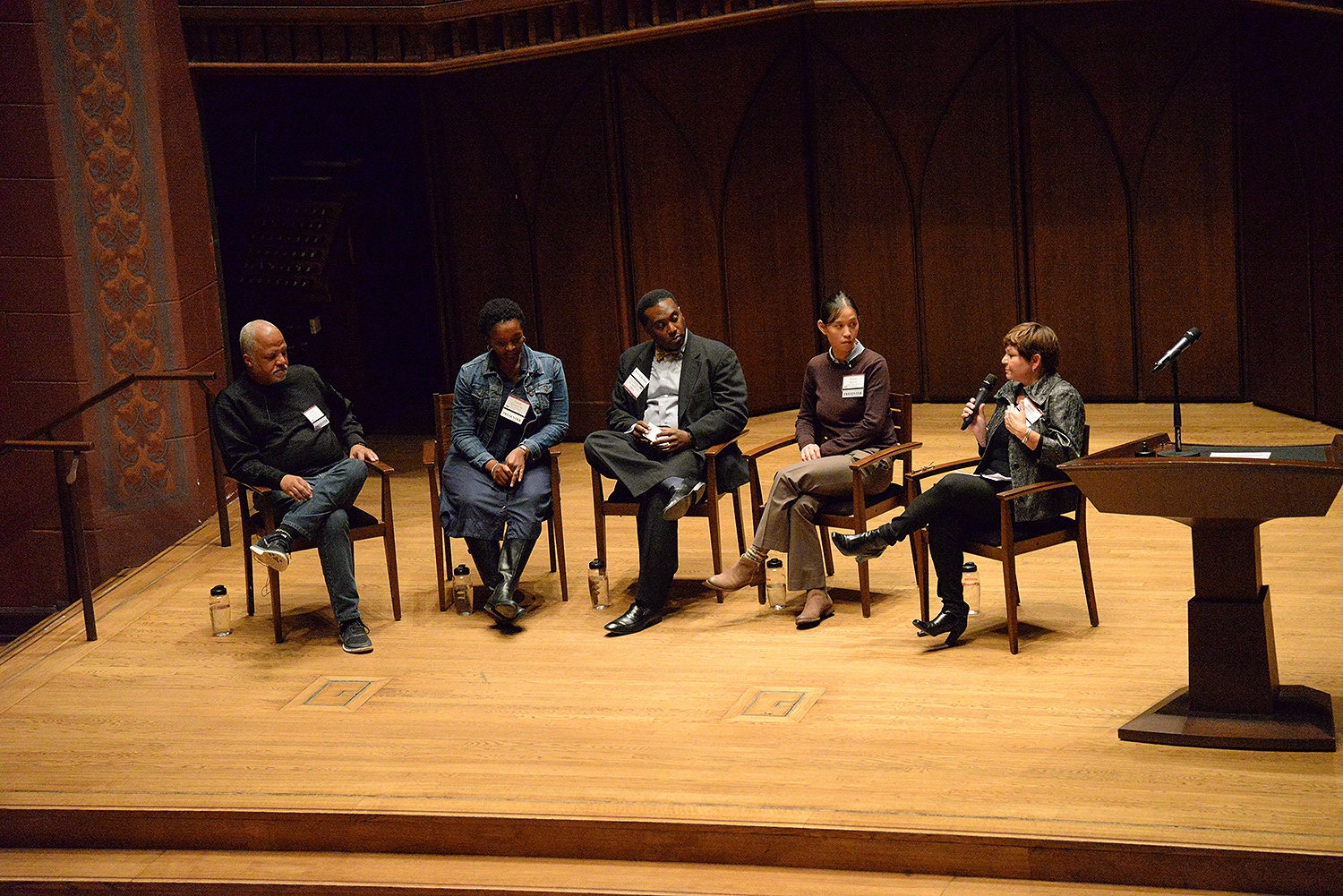 The 24th Annual Dwight L. Greene Symposium, held on Oct. 29 during Family Weekend, featured a panel of alumni ranging over three decades, speaking about the opportunities and challenges in higher education. C. Andrew McGadney '92, vice president and secretary at Colby College, moderated. Previously McGadney had served at Clark University in Worcester, Mass., where he was vice president for university advancement, He had begun his career in University Relations at Wesleyan, serving as a director of development. Antonio Farias, vice president for equity and inclusion/Title IX officer, welcomed the speakers and attendees.
The panel featured Tracey Gardner '96, deputy chief of staff of the president's office at New York University; Allen Green P'19, the dean of equity and inclusion at Sarah Lawrence College; Marina Melendez '83, MALS '88, associate dean at Connecticut College and former dean at Wesleyan; and Renee Sher '07, assistant professor of physics at Wesleyan.
As moderator, McGadney raised current issues, beginning with the question of what gives each joy in his or her current role. "It's the young people I see every day who give me the joy to come in and triage the challenges they face," said Melendez. Green concurred: "You have to stay fresh if you are doing your job right. I tell my students, 'You are the only reason I exist in this role, so that you can be successful."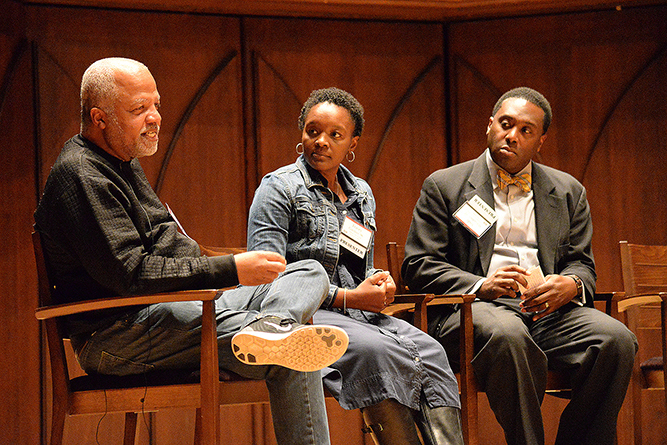 Asking the panel to speak on trigger warnings and safe spaces, Gardner observed that "having the bonding experience of safe spaces allows us to build bridges." Green noted that the safe spaces are those "where people feel ownership; we have to find ways to prepare our students to discuss difficult issues." Melendez agreed: "I think we owe today's students the lessons of how to talk to each other. Through dialoguing with people who are different from each other, we can create some wonderful solutions."
"Whatever words we say as an educator have tremendous impact on people," noted Sher, who makes it a point to invite students to her office and make herself available for questions and dialogue.
Discussing the issue of affordability in higher education, Green noted that affordability was also an issue of access, a point on which all agreed, as well as with the need for creative solutions.
"Institutions need to think outside the box," said Gardner, noting that alternative living arrangements offer one way to cut the costs associated with college attendance.
The Dwight L. Greene Symposium honors Dwight L. Greene '70 as a memorial and tribute to his life and work as a professor of law, mentor and friend. The Alumni of Color Network and the Wesleyan Education Network sponsored this event.