Cubs GM Hoyer '96 Celebrates World Series Win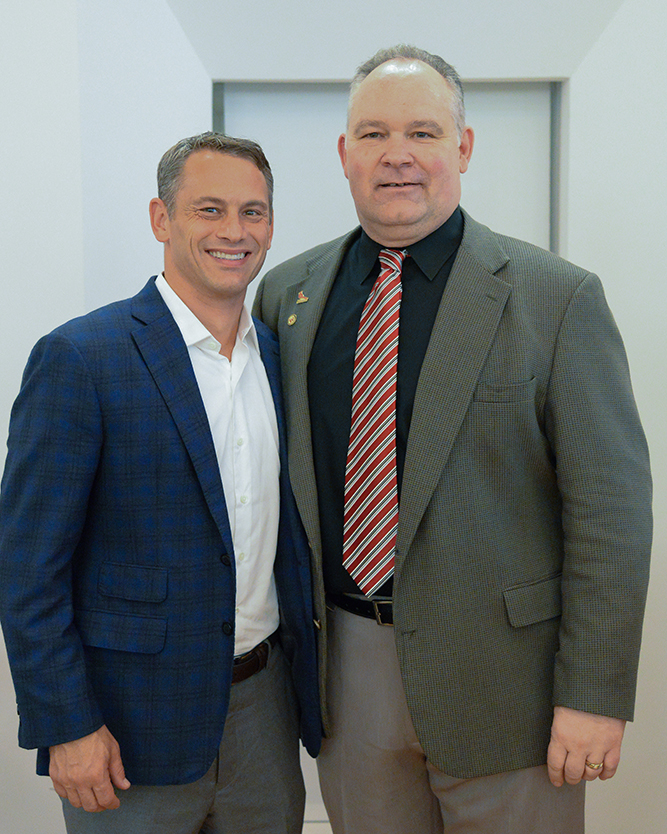 The Chicago Cubs—with Wesleyan's Jed Hoyer '96 at the helm as executive vice president/general manager—won the seventh game of the 2016 World Series on November 2 to claim the team's first World Series title since 1908.
After trailing the Cleveland Indians three games to one in the best-of-seven series, the Cubs won the seventh and final game by a score of 8-7, in 10 innings. The title puts an end to the team's 108-year drought—the longest in baseball history.
Hoyer is now a member of three World Series teams: the 2016 Cubs, 2007 Red Sox and 2004 Red Sox.
In a post-game interview with New York Post sports columnist Joel Sherman, Hoyer commented on these successes and the droughts that had dogged the teams beforehand. "'There are no curses,' Hoyer said. 'There never was. It is about having the best team. The Cubs are no different. When you have the best team, you can win and we won.'"
The Cubs, who finished the regular season with the best record in baseball (103-58, a .640 winning percentage), defeated the San Francisco Giants in the National League Division Series, 3-1, before capturing the National League pennant by defeating the L.A. Dodgers in the National League Championship Series, 4-2.
At Wesleyan, Hoyer, a history major, was a pitcher on the 1994 baseball team, coached by Wesleyan Head Coach Peter "Kosty" Kostacopoulos, that reached the final game of the Division III World Series, the first Cardinal athletic team to play in a NCAA Division III championship game. The team was elected to the Wesleyan Athletics Hall of Fame in 2010. Hoyer also received the Walter MacNaughten Award in 1995 for outstanding achievement and Wesleyan's "Kosty Award" for those who best support the team. This year, Hoyer returned to campus on Oct. 21 when Coach Kosty was inducted into Wesleyan's Athletics Hall of Fame—the night before the Cubs clinched their World Series berth.