More Than 1,300 Families Attend Family Weekend Activities at Wesleyan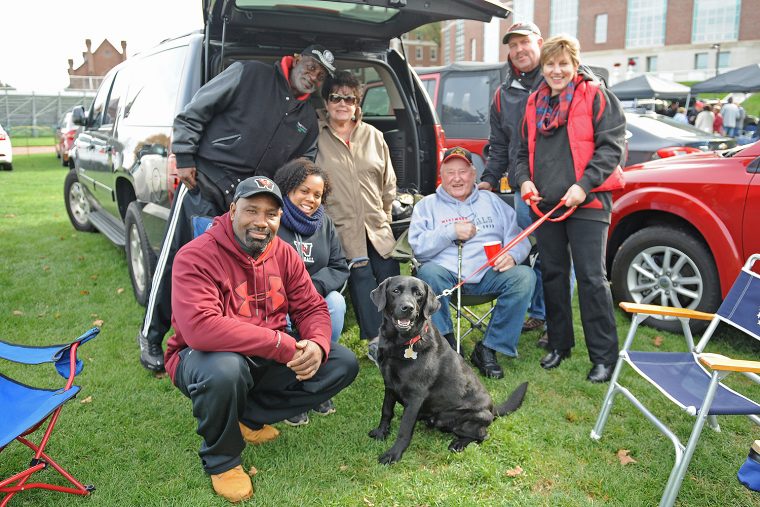 Athletic contests, tailgating, WESeminars, an A Cappella concert, Assembly for Parents and Families and multiple performances by faculty, artists and students were among the highlights of the 2016 Family Weekend held Oct. 28-30 on campus. Family Weekend included a 39-10 football victory against Bowdoin! More than 1,300 families attended the three-day event.
Wesleyan offered more than 15 WesSeminar presentations by scholars, pundits, and other experts on topics in the arts, current affairs, history, science, and more. Major events included the 24th Annual Dwight L. Greene Symposium: "Opportunities and Challenges in Higher Ed;" the 40th Annual Navaratri Festival celebrating traditional Indian music and dance; a performance by Gag Reflex, Wesleyan's oldest improv comedy group; the 6th Annual Stone A Cappella concert showcasing the vocal talent of Wesleyan undergrads; a student of color reception; and exhibitions in Zilkha, Olin Library, Davison Art Center, Rick Nicita Gallery, Center for Film Studies, and the College of East Asian Studies, Mansfield Freeman Center.
Photos of Family Weekend are below and in this Wesleyan Flickr Album.