Horwitz '02 Documents Hamilton for PBS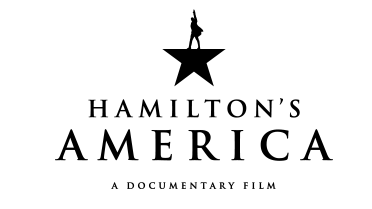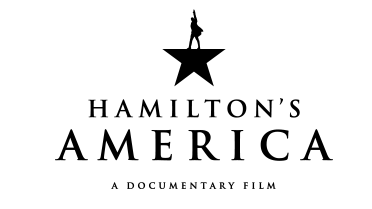 On Saturday, Oct. 29, members of the Wesleyan community gathered at the Goldsmith Family Cinema during Family Weekend 2016 to watch a screening of Hamilton's America, directed by Alex Horwitz '02. While Horwitz was not able to attend the screening, we were able to catch up with him for an exclusive Q&A. If you missed the screening, Hamilton's America is streaming on PBS through Nov. 18.
Hamilton's America was several years in the making. When did you approach Lin-Manuel Miranda '02 and Thomas Kail '99 with the idea to document the making of what became Hamilton: An American Musical—and what prompted you to do so?
I approached Lin and Tommy about rolling cameras on Hamilton in 2012, and we were rolling by 2013. Really, all I needed to hear was a demo of that first song, "Alexander Hamilton," and my interest was piqued. I'm a history nerd and a musical theater nerd, so Lin was scratching a lot of itches for me. I told him that it didn't matter to me if he was making an album or a show; I just wanted to make a movie about him dramatizing history. That was the angle from the beginning.
What kind of access did you have to Hamilton: An American Musical when filming the documentary? What was most interesting or surprising to you about the process?
The focus of Hamilton's America was always going to be on history-as-told-by-the-show, rather than on the behind-the-scenes aspect of show business. That meant that we would lean on the words—on the writing process and the finished product—rather than on backstage access. I invaded Lin's space as he wrote, but only because he was open to it. The only thing I bothered the cast for was interviews and the field trips to sites of historic significance. We did film a little backstage material, but the drama of history was always of more interest to me than the "five, six, seven, eight . . ." of rehearsals. What delighted me was how deep the cast wanted to get into the history. I think they were happy to get out of the theater.
Was there an "ah-ha" moment during the years-long filming—when you thought to yourself, or out loud, wow, Hamilton is going to be huge?
It's impossible to pick one moment. Certainly, the New York Times review on opening night of Broadway was a good indication that this would exceed expectations. Once Lin was on the cover of Rolling Stone, I thought, "Ah.  All bets are off." Nothing surprised me after that point.
You filmed more than 100 hours of footage while making the documentary. How did you decide which pieces to use to tell the story—and are there specific pieces that you wish you could have used but that didn't fit in to the narrative?
We used Alexander Hamilton's life—and by extension, the narrative of the musical—as the backbone of our film.  Parts of Lin's story and the creation of the show would come into play only where they supported that notion of being a lens on Hamilton's life.
Can you describe the process of whittling 100 hours of footage down to an hour and a half of screen time?
Whittling down is just a matter of time and repeated viewings. But that wasn't quite as hard as the interweaving. We had these three threads—the life of Hamilton, the creation of the show, and excerpts from the show itself—which we had to braid into one cohesive film. So it was a question of finding a lot of internal logic and segues in the footage. I have to praise my editor, Brett Mason, for doing the lion's share of this work. It was my conceit, but his execution.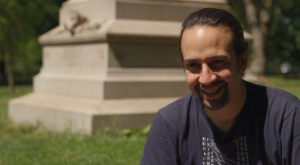 Any future plans to use the other 98.5 hours of footage now sitting on the cutting room floor?
Not yet, but we're talking about it. If only as an educational tool, I think our deleted scenes and extended interviews would have a lot of value.
What's your favorite scene from Hamilton's America? Was there a particular scene that you really liked that didn't make the final cut?
I'm very fond of the few minutes we spend on "The Room Where It Happens." It's where all the elements of our film are in play in one tight package: the writer's and actor's process, commentary from Presidents, a historical field trip, and performance. It's the thesis for the whole film, in that sense. Christopher Jackson at Mount Vernon is also very poignant, and gets me every time. There's a bit we cut out of Tommy Kail at the museum of the Society of the Cincinnati in D.C., in which he gets weepy at the sight of gold epaulets form Hamilton's uniform. It was cut for time, but it was a great bit of living history. I miss those bits, but don't regret cutting them. No one ever said a movie was too short. It's likely that I heard Jeanine Basinger say that once.
What's your personal favorite song from Hamilton?
"Dear Theodosia" moves me every time I hear it. Lin and I both became fathers at around the same time, and that's a song sung by new fathers. "Satisfied" is maybe the single most impressive part of the show, and I tried to include it in the documentary, but excerpts just didn't do it justice. But the songs that made me want to make this film more than anything are the cabinet battles. Those, to me, are the purest example of Lin's alchemy at work. You're seeing the founding fathers debating heady, obscure issues of their day in modern verse, and it's breathtaking and entertaining. I still don't fully understand how Lin did that.
Do you have any anecdotes to share from the making of the documentary?
President George W. Bush completely misheard the name of my cinematographer, Bryant Fisher, when they shook hands, and called him "Frank" for the hour we spent with him. We didn't bother to correct him. I interviewed the Speaker of the House hours after his big Capitol Hill meeting with Trump, and the first thing he said to me was, "Hi, I'm Paul. You're not going to ask me about Donald Trump, are you?" Then there was the time we asked an entire elementary school to move their field day in Central Park so we could get a shot of Lin at a statue of Hamilton. Turns out that Andy Blankenbuehler, who choreographed Hamilton, sends his kid there, and they happily relocated. We rode the wave of a lot of goodwill for Hamilton as we made this film.
Were there any moments during filming when you were star struck by the never-ending stream of dignitaries and personalities you came in contact with? What was it like to go to the White House, when the cast performed for President Obama?
Lin and I are both West Wing nerds, so sitting in the Roosevelt Room, waiting for Obama to walk in . . . that was a geek out moment for us both. I think I was most star struck while interviewing Elizabeth Warren, but that's just me. And the most anxious I was as an interviewer was for the two Treasury Secretaries.  I had to do a lot of homework and studying for those interviews to get into the nuts and bolts and sound like I knew what I was talking about. I'm sure Wesleyan prepared me for that exercise.
I know you and Lin were roommates at Wesleyan. What was your first impression of him, if you remember?
Lin and I met late freshman year, which was the spring of '99. Our mutual friend, Sara Lesin '02 (now Miller, who is still one of our best friends), introduced us. My first memory of Lin was watching him in the title role in Jesus Christ Superstar in the CFA Theater. So from Jesus to a deeply flawed politician . . . he's only gone down in my book. We were neighbors during sophomore year and housemates at 84 Home Avenue senior year. And, yes, I was at the first table read of In the Heights, and read the part of Kevin, the dad, with a Yiddish accent.  It worked remarkably well. We worked on some shows together, but my fondest collaborative memory is from improv comedy. I was in Desperate Measures for all four of my Wes years. Lin was sort of the fifth Beatle—he was music director and accompanist whenever we played a musical game. He liked to torture me by accepting the suggestion of "hip-hop" from the audience, forcing me to freestyle—which is a little like Beethoven asking a child to compose a symphony for his amusement.
What was the biggest lesson you learned from working on Hamilton's America? What about the experience will you carry forward in your future work?
I knew—but had it confirmed to me, over and over—how universal the debates of American society are. The issues we talk about today transcend time—big versus small government, immigration, taxation—these are the same fights our founders had. But there are also ideals and common values that transcend party lines. That notion has become a platitude, especially in an election year, but I got to experience it firsthand while interviewing high-ranking officials on both sides of the aisle. They weren't talking divisive politics; they were just sharing their mutual admiration for the work and legacy of our founders. They ALL acknowledged our troublesome history and imperfect government, but they all share such a love of the underlying architecture and values of America.  That was nice to see, especially these days.
Hamilton's America has been incredibly well received by audiences and critics alike. Any interesting offers on the table because of that amazing response?
The response has been great, and I'm taking some meetings, I'm happy to say. A few years ago, I made a zombie film called Alice Jacobs is Dead, and now I did a doc about American history. So my tastes are all over the map. I don't make much of a distinction between narrative and nonfiction work. Good movies are good movies. I definitely remember Jeanine teaching us that "documentaries are just another kind of narrative film." I've got some scripts ready and some ideas for docs, so there are irons in the fire.