Doris Duke Conservation Scholars Begin 2-Year Research Projects in Michigan, Washington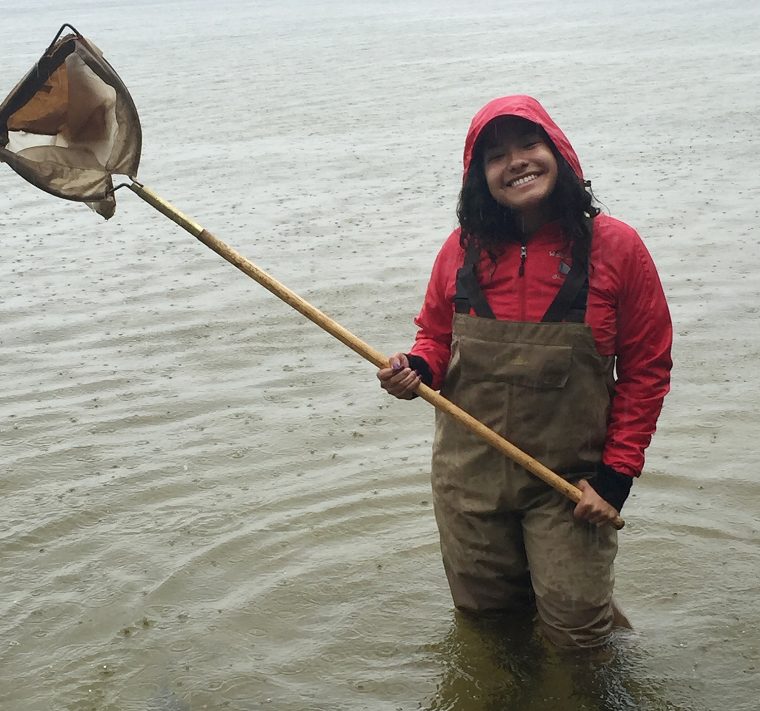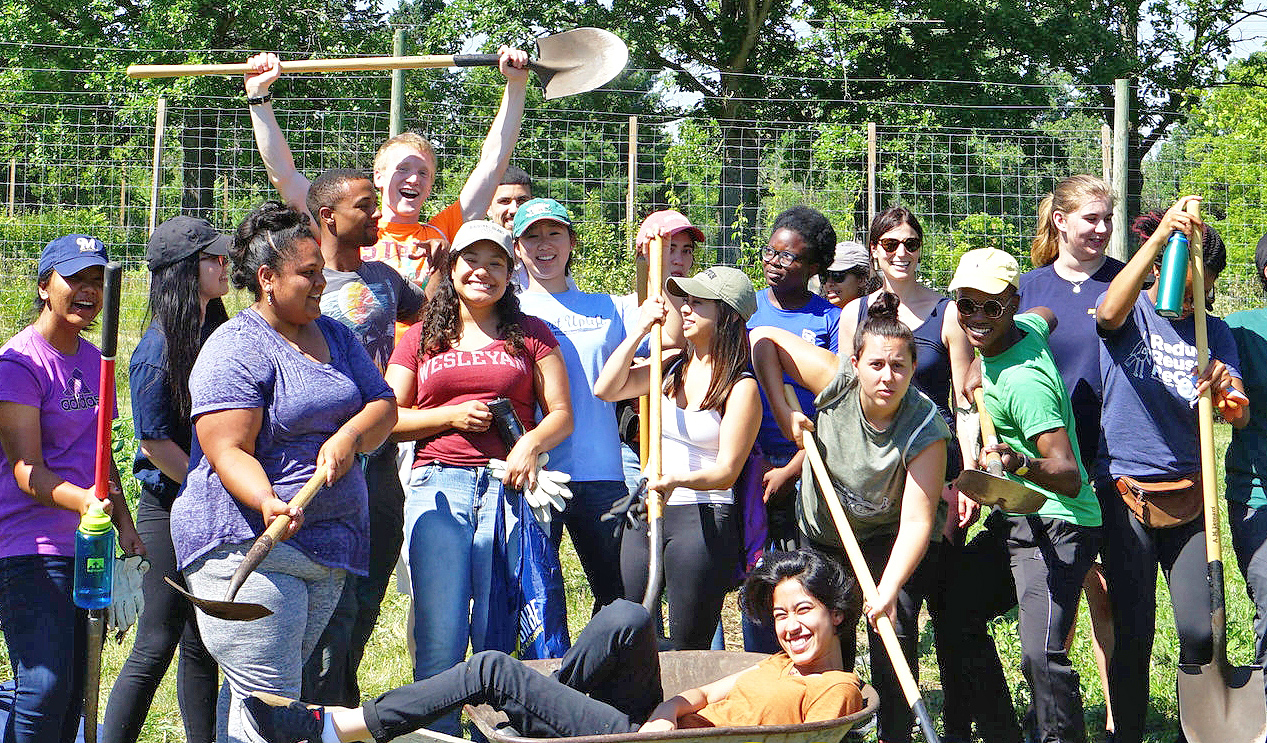 Five Doris Duke Conservation Scholars spent the past summer researching sustainability, environmental justice and policy, agriculture, water ecology and ecosystem productivity.
As Doris Duke Scholars, Kelly Lam '19, Gabby Vargas '18, Emily Murphy '18, Olivia Won '18 and Ryan Nelson '19 received two summer experiential learning and research opportunities at the University of Michigan and the University of Washington. They will return next summer to complete the second segment of their research program.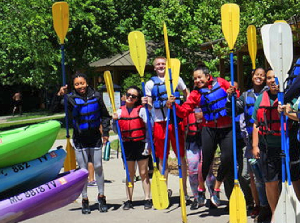 Kelly Lam '19 conducted her research on farms and orchards in the greater Ann Arbor, Mich. area through the University of Michigan School of Natural Resources & Environment. Her study is titled "Effects of Field Management and Surrounding Landscapes of Pumpkin and Squash Farms on the Species Richness of Bees: How Local Agriculture and Landscape May Affect the Diversity of Pollinator Communities."
"My main interest in the environment has always been policy, and conducting scientific research has allowed me to broaden my scope of interest in the environmental field—not limited to just social policy," she said. "My experience as a Doris Duke Conservation Fellow allowed me to appreciate the natural environment and coexist with other species."
A New York City resident, Lam rarely explored natural places on her own, and the DDCSP provided opportunities to view landmarks such as Mackinac Island, Tahquamenon Falls State Park and an urban community garden in Detroit. She learned how to catch bees, use ArcGIS programming and statistical analysis software and work alongside fellow researchers. Lam also attended seminars on promoting diversity in the environmental field.
"There was a lot of flexibility in what I wanted to research pertaining to my interests," she said. "The program didn't limit my interests; it sought to grow them through interdisciplinary and personal approaches."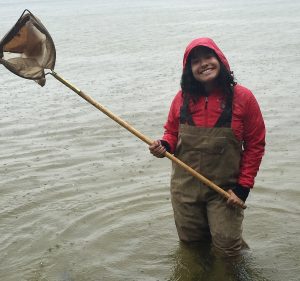 Gabby Vargas researched "Protocol for Algal Cell Recovery" at Warren Dunes State Park, Mackinac Island, the University of Michigan Biological Station and in the Great Lakes. She worked in the Ecology and Evolutionary Biology Department of the University of Michigan's School for Literature, Science, and the Arts in a lab that studies Daphnia, a transparent freshwater zooplankton.
"A lot of my lab time was spent caring for the Daphnia, infecting them with parasites, and feeding them strains of nutritious and toxic algae that I prepared," Vargas said. "It was interesting to see how their diets influenced their susceptibility to the parasites, lifespan, and number of offspring."
Emily Murphy studied "Fishery Sustainability and Ecosystem Productivity in Lake Michigan: Analyzing Impacts of Invasive Mussels and Nutrient Levels" at the University of Michigan's School of Natural Resources, and the Great Lakes Environmental Research Laboratory, part of the National Oceanic and Atmospheric Administration. She visited several inland lakes, a botanical garden and arboretum, Mackinac Island, Huron-Manistee National Forest and Warren Dunes.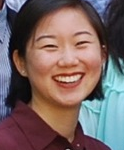 Murphy primarily worked on computer modeling at the GLERL on Lake Michigan, where there are high levels of invasive dreissenid (zebra) mussels. The area also has low nutrient levels due to policies limiting phosphorus run off that would normally pollute the water and cause eutrophication in near shore areas, but also adds nutrients for primary producers in the lake.
"It was my first time doing research, and I thought it was a really good experience to work on a project that was new to me both in methodology and topic," Murphy said. "I enjoyed getting to explore Michigan as I had never been there. It was helpful to be introduced to conservation and environmental professionals to prepare me for a career in this field which is much different from the work I do in the classroom at Wesleyan."
Other than focusing on her academic interests, Murphy appreciated the diversity component of the program.
"The group was mostly students of color and I enjoyed being able to engage in guided discussions around environmental racism, food justice, indigenous lands/traditional ecological knowledge, and ways in which environmental professions/environmentalism can be privileged, racially coded, and exclusive to marginalized communities and people of color," she said. "There is a lot that can and needs to be done around diversifying and creating more socially equitable environmental movements/organizations to benefit more communities."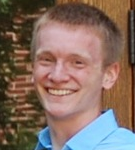 Ryan Nelson conducted his research at The University of Michigan's School of Natural Resources & Environment. His project was titled "Out of Thin Air: Assessing Legume Nitrogen Fixation Inputs on Organic Farms."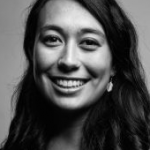 Olivia Won attended the Doris Duke Conservation Scholars Program at the University of Washington and studied  biodiversity, food, climate, and water across urban and wild spaces in North Cascades National Park, the Stephen Mather Wilderness, Mt. Baker-Snoqualmie National Forest and Mount Rainier National Park.
Won is interested interested in addressing issues of climate justice by reorienting environmental action to work through a place-based, social justice lens.
The Doris Duke Charitable Foundation initiated the Conservation Scholars programs at several universities across the country in 2013 with the intention of attracting and training members of under-represented communities in the field of conservation. Over the course of their two years in the program, the scholars will work right alongside conservation professional and researchers that will serve as mentors.
Kai Blatt '17 and Joseph Eusebio '17 are also Doris Duke Conservation Fellows who completed their two-year program this summer.