Sumarsam Performs Shadow Puppet Play at Islamic Intersections Festival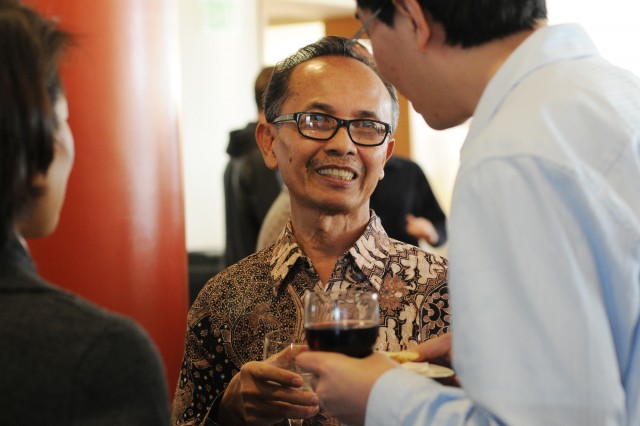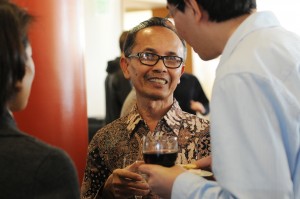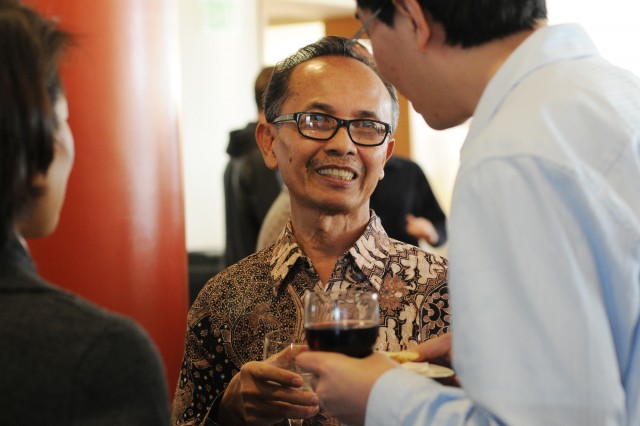 On Nov. 9, Sumarsam, professor of music and puppeteer, performed his shadow-puppet play, Bima's Quest for Enlightenment, at the Performing Indonesia: Islamic Intersections festival, presented by the Smithsonian's Museums of Asian Art and George Washington University. This music, dance, and theater festival celebrates the many manifestations of Islamic culture in the island nation, which is home to more Muslims than any other country.
During the festival, Sumarsam performed a condensed version of an all-night wayang puppet play, featuring only the main episodes of the story. Wayang is the Javanese word for shadow, or bayang in standard Indonesian. More than 200 people attended.
Additionally, Sumarsam and his students led a panel discussion "Intercultural and Interreligious Encounters in Indonesian Performing Arts."
On Dec 2., Sumarsam and the Wesleyan Gamelan Ensemble will present a Javanese wayang puppet play in the World Music Hall. The performance is free and open to the public.
Sumarsam's research on history, theory, and performance practice of gamelan and wayang, and on Indonesia-Western encounter theme has resulted in the publication of numerous articles and two books. His recent research focuses have been on the intersections between religion and performing arts.