Kuenzel Published in European Economic Review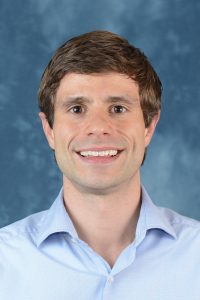 David Kuenzel, assistant professor of economics, is the author of a new paper published in the European Economic Review titled "WTO Dispute Determinants."
In the paper, Kuenzel investigates what factors drive the decisions of World Trade Organization member countries to engage in trade disputes with each other. "Understanding the determinants of the dispute pattern is crucial, since the WTO can only function properly if its dispute settlement mechanism is equally accessible to all member countries," Kuenzel said.
The paper presents a new theory and empirical evidence to show that trade policy flexibility, which is defined as the difference between the tariff rate a country is legally allowed to set and the tariff rate it actually applies, is the key to understanding the WTO dispute pattern. Less trade policy flexibility constrains WTO members' legal policy options when responding to adverse shocks in the world economy, and leads more frequently to the application of illegal trade barriers.
Countries with less trade policy flexibility, Kuenzel says, are also more likely to gain from dispute filings, since WTO rulings have to be enforced by countries themselves through the threat of applying higher tariffs rates.
"Importantly, the results in the paper illustrate that the WTO's current emphasis on providing subsidized legal advice to developing countries is not making the WTO dispute settlement mechanism more accessible," he says. "While the subsidy helps poorer members to file disputes and increases the likelihood of winning a case, developing countries still lack the power to enforce WTO rulings due to their much greater trade policy flexibility relative to other WTO member groups, which substantially diminishes the economic incentive for low-income members to initiate a dispute."